Animal Crossing: New Horizons was the runaway hit of 2020. Its simulation of outdoor relaxation during a pandemic plus an eager player base made it one of the fastest-selling games of the last few years.
It's hard not to see Animal Crossing: New Horizons' mass appeal.
There are no mechanical gameplay barriers. All the characters are super positive. No daily quests and other pressures are present either. It's just a jolly good time that anyone can dive into.
New Horizons wasn't without its blemishes, however. Compared to past titles, like New Leaf, the latest Animal Crossing lacked a fair bit of features and content. Luckily, Nintendo has been dropping free updates regularly that have added a fair bit of events and features, as well as a few beloved characters.
Whether you're a lapsed player or haven't picked up the game yet due to its lack of content, our post should give you an idea of how the game has evolved since launch.
Earth Day Update
Animal Crossing: New Horizons' first big update came one month after the game's release. With it, came two of the series characters that were MIA at launch, Leif and Redd.
Leif is a vendor that appears during regular intervals. His wares contain bushes, which were another added feature, and flower seeds. The bushes themselves could be used by players to expand their island landscaping and home exterior designs. The flower seeds sold by Leif are typically the kind you can't find in Nook's Cranny, meaning you can potentially add flowers to your island that are non-native.
Redd, on the other hand, adds a bit of shadiness to the game. He appears during certain intervals with his Jolly Treasure Trawler, a boat that docks at the north beach of your island. In there, he stocks works of art that you must identify as authentic or fake. By buying authentic paintings and sculptures, you can store them in the newly opened art gallery section of your museum.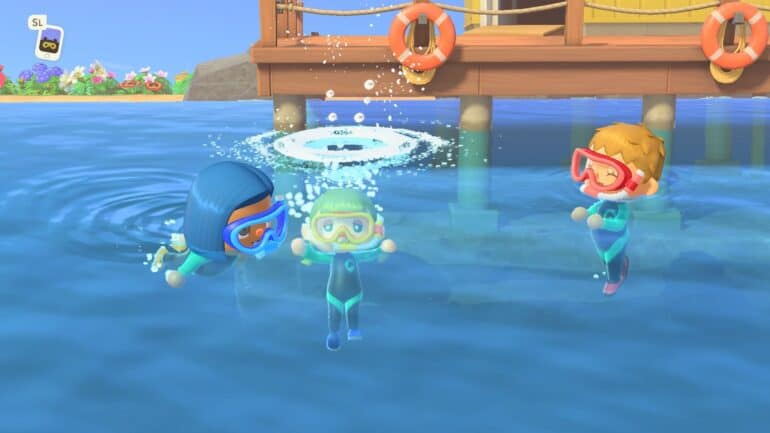 Summer Update
The next major update of Animal Crossing: New Horizons came in two waves of Summer updates.
The first wave added the diving mechanic to the game. As of this update, you can now dive into the water to obtain new materials, such as sea stars. These can then be used to make a whole slew of new items. On top of that, wave 1 of the Summer update also brought back another missing character, Pascal. This red swimming otter is your one-stop-shop for all Mermaid and sea-themed recipes.
This update also included a brand-new character to the series, Gullivarrr. Not to be confused with Gulliver, Gullivarrr is a pirate captain who washes up on your beaches periodically. Helping him out by diving to find his lost communicator will reward you with pirate-themed items and clothing.
Wave 2 of the Summer update introduced a hotly anticipated feature called dreaming.
By sleeping in a bed, you can enter a dream state where you meet a character called Luna. Luna will allow you to share your island as a dream location as well as allow you to visit other dream locations. This effectively makes it possible to explore other people's islands without needing to connect with each other.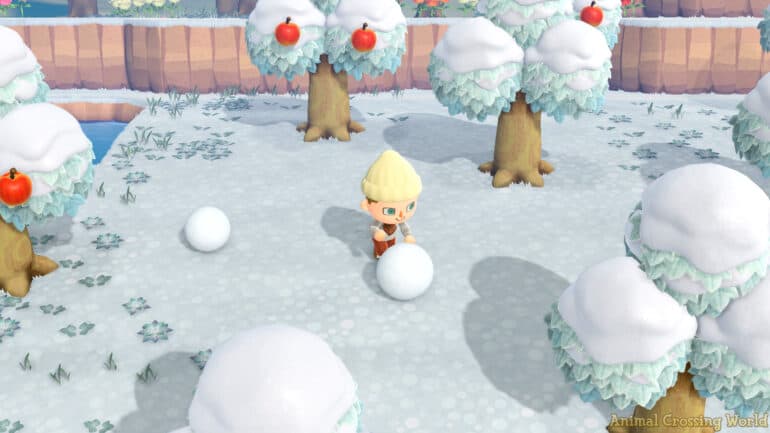 Fall and Winter Updates
Both the Fall and Winter updates of Animal Crossing: New Horizons introduced a slew of events, reactions, and items to the game.
The Fall update included the Halloween event which included limited time-themed recipes and activities involving your villagers and traveling vendors. Similarly, the Winter update introduced Turkey Day and Toy Day, celebrating Thanksgiving and Christmas respectively.
Again, these included new time-limited themed items and activities. The most important feature that was added with the Winter update was the Save Data Transfer, allowing players to transfer their island or player save data to another Nintendo Switch console.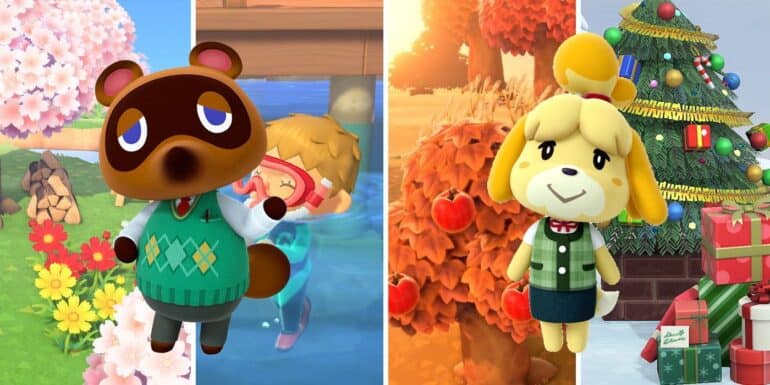 Current Version
In its current state, Animal Crossing: New Horizons has introduced limited-time events based on collaborations with other companies and franchises. These include the well-received Super Mario 35th-anniversary event that included many Mario-themed items to decorate your island with.
Another collaboration event was with Sanrio, the company that owns the Hello Kitty brand. Again, this update included many new colorful items inspired by the beloved, adorable cat mascot.
The Future of Animal Crossing: New Horizons
Compared to its launch in 2020, New Horizons is a vastly bigger game today. That doesn't mean, though, that it won't continue to expand. Dataminers and leakers have been revealing a bunch of nuggets that may or may not be in the works.
There is speculation that cooking may be coming to the game down the line. There's also a lot of hope that a 2.0 update may be arriving in a matter of days, boasting a huge amount of content. We'll have to wait and see.
In the meantime, if you've stayed away from the game due to lack of content, then now is a good time to explore all the cool new stuff that has been added over the course of the last 12 months.