For the longest time, we've been campaigning for a Horizon Zero Dawn movie and a God of War movie, even sharing our thoughts on which actors we'd love to see play the iconic characters. However, Sony has an entirely different idea in mind for its gaming properties. Speaking at a Sony Business Briefing, company president Jim Ryan announced that Horizon Zero Dawn, God of War and Gran Turismo will all be getting TV shows on different networks.
With the Uncharted movie starring Tom Holland raking in $400 million at the box office earlier this year and HBO's upcoming The Last of Us TV show on the way, it makes total sense for Sony to align its other gaming properties to do the same. While many were hoping for more film franchises, Sony will be developing a Horizon Zero Dawn TV show with Netflix, a God of War TV show with Amazon Prime Video (Deadline first reported in March that Sony Pictures Television and PlayStation Productions were developing a live-action God of War TV series) and Gran Turismo with a different network (which is yet to be revealed). This is all in the effort to expand its franchises "beyond gaming."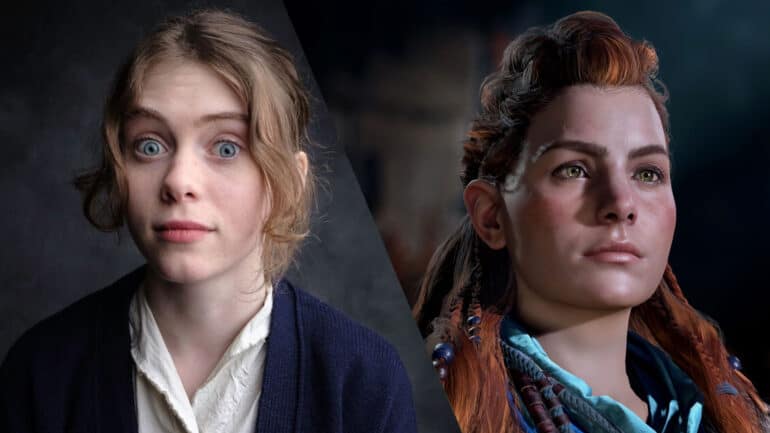 At the moment there is little extra information available regarding the upcoming television projects, except that they will be coming soon.
A few months ago, Peacock also announced a Twisted Metal TV show starring Anthony Mackie. But it doesn't end there. There's also a live-action Ghost of Tsushima movie helmed by John Wick director Chad Stahelski on its way and a Jak and Daxter adaptation from the Uncharted movie director, Ruben Fleischer.
Now the question is, who will be cast in these roles? Fans have shown support for Jason Momoa, Triple H and Dwayne "The Rock" Johnson to play Kratos in a live-action adaptation. But considering that a television series requires a lot more commitment (over many years), we imagine that they end up going for a less known actor to play Kratos in the God of War TV show.
Sofia Lillis remains our choice for Aloy in the Horizon Zero Dawn TV show.
Tell us, are you excited about the Horizon Zero Dawn, God of War and Gran Turismo TV shows?