In the superpowered world of the MCU, it's common to see individuals with exceptional abilities casting a massive shadow over the more common people. Names like Captain America, Thor, Black Widow, and Iron Man, have become hallmarks of modern pop culture. However, there are quite a few examples of minor characters that end up playing crucial roles in the MCU. Perhaps one of the most prominent unsung heroes of the MCU has to be Ho Yinsen (Shaun Toub).
Don't remember that name?
Don't worry: most fans don't remember Ho Yinsen's small – yet vital – part in the history of the MCU.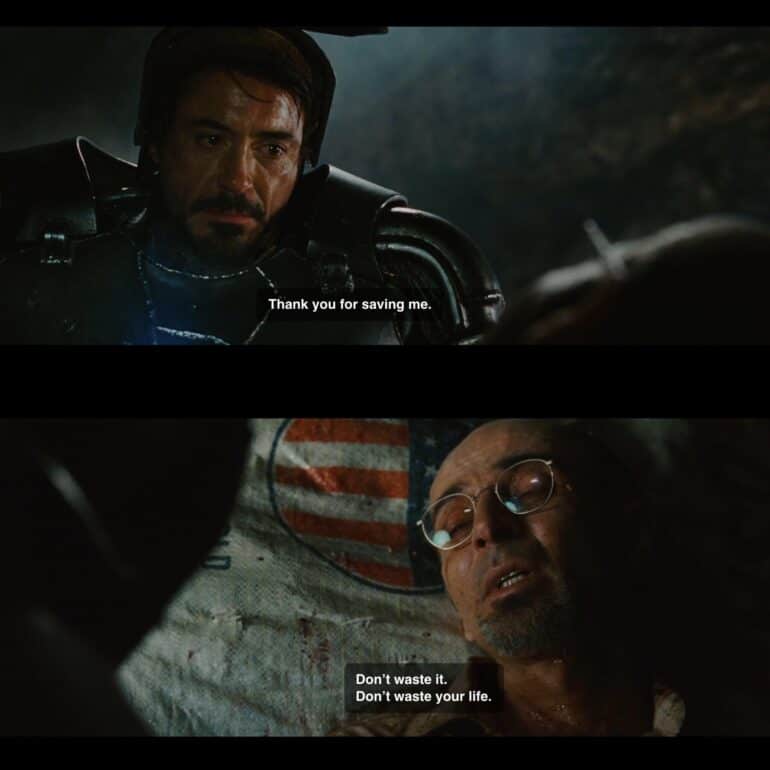 Saving Tony Stark
To recognise all that Ho Yinsen has done for the MCU, we have to go all the way back to 2008. The first Iron Man film introduced audiences everywhere to Tony Stark: a troubled entrepreneur who's fatally wounded by one of his own weapons and ends up being kidnapped by a terrorist group called the Ten Rings.
During Stark's captivity, his life is saved by another prisoner, Doctor Ho Yinsen. Using his knowledge in field medicine, Yinsen managed to craft a makeshift electromagnet to keep the shrapnel from penetrating Stark's heart. However, his true influence in the MCU would come with what he did next.
Decided to escape from the Ten Rings, Stark and Yinsen began working on a weaponized armour that would, hopefully, allow them to escape from the terrorist compound.
Their plan, however, was just partially successful, as Yinsen sacrifices himself to allow Stark to power up the Iron Man Mark I armour. Before he succumbs, Yinsen tells Stark that he must not waste the rest of his life, as he had been doing up to that point.
Making a Hero
Yinsen's parting words had a profound effect on the troubled Tony Stark. Decided to turn his life around, Tony begins working on a new set of armour, something that would allow him to mend the pain his weapon business had caused.
It's safe to say that Yinsen might have been Tony's ultimate role model. While he had always kept a distant admiration for his father, Howard Stark, it was Ho Yinsen who taught him about the value of righteousness and sacrifice. In the end, Yinsen's example might very well have been the reason why Tony is able to defeat Thanos, saving the entire universe in the process.
The Ultimate Sacrifice
Well before Avengers: Endgame hit theatres, fans were already expecting their beloved superhero team to take some heavy casualties. In the end, it was Iron Man who gave everything to defeat Thanos, following Yinsen's example and sacrificing his life for the greater good.
Although it could be argued that Tony's sacrifice had a more decisive impact on the history of the MCU, Yinsen's character and his role in the larger Marvel universe can't be so easily ignored.
Superhero stories, like every good story, carry a moral message. Iron Man is not a superhero because he wears a cool suit of armour and can fly around when he pleases: he is a superhero because he's ready to sacrifice everything he has for the good of the many.
Sure, someone like Doctor Ho Yinsen might not sell as many action figures as Iron Man, but that doesn't mean that Yinsen isn't a superhero. As a matter of fact, considering that 2008's Iron Man is responsible for kickstarting the MCU as a whole, it could be said that the moment Ho Yinsen gave his life for Tony's, he became the MCU's first real superhero.
Tell us, do you think Dr Ho Yinsen is a Marvel hero?