Hitman III sees IO Interactive's stealth-driven game trilogy finally draw to an end.
The game picks up right after the events of Hitman 2 as Agent 47 and his team start their hunt for the remaining leaders of the Illuminati-like shadow organisation, Providence. As the story evolves, players gain more insight into the genetically engineered assassin and his trusty handler, Diana Burnwood.
Hitman III doesn't veer too much from its tried and tested formula of the popular franchise, although the third instalment does bring some refinement and quality of life changes.
One of the new improvements in Hitman III is Agent 47's new camera. With this new device, the protagonist is able to hack or examine switches and various items in the game. It's not a game-changing addition but is still a welcome one.
Missions kick off with a quick briefing and overview of who needs to be assassinated and where they will be. This helps players get a feel for how to potentially take out their assigned targets before commencing.
You are then dropped into a large open map with the freedom to eliminate a target in any which way you please. It's this open-endedness that makes playing the Hitman series such great experience.
Obviously, you could storm in and out guns blazing and finish the mission quickly, however, the more rewarding option is to take your time, explore your environment, and take out a few people. You could use a few disguises to gain entry to restricted areas, or poison a whiskey or two, eventually finding a creative way to eliminate the target.
Beating each stage in Hitman III will improve your rank, unlocking new starting locations and equipment for players to try out. This, of course, adds quite a bit to the game's replayability and functions like a carrot enticing you to keep playing and re-playing stages.
Hitman III has six maps, each with their own very unique look and feel.
The first map sees Agent 47 parachuting onto the world's tallest building in Dubai. Then it is off to a spooky and very large UK Manor, where you can even try and solve a murder mystery. Heading on from there, Agent 47 finds himself at a massive German rave — complete with an amazing light show and (probably drugged up) lightstick swinging partyers. Then there is Chongqing, China, which is, in my opinion, one of the most visually stunning maps the game has to offer. The next stop is a Vineyard in Argentina. And then there is one more, which I won't spoil.
Hitman III now also includes shortcuts, which makes it easier to get around the large maps.
As with previous instalments, the AI isn't great. However, this seems to be a necessary evil for the Hitman franchise to function as intended and still be enjoyable.
Although most of the gameplay is great and interacting with various objects is quick and easy, combat can feel clunky at times. It's quite easy to miss a few shots, even if your target is standing right in front of you to you. Many would forgive this, but it is something I hope they refine in future instalments.
A bonus for those that owned the previous two games in the trilogy is that the progress and levels from the previous two games carry over to the third. It is a nice little tough that rolls all three games into one nice complete package.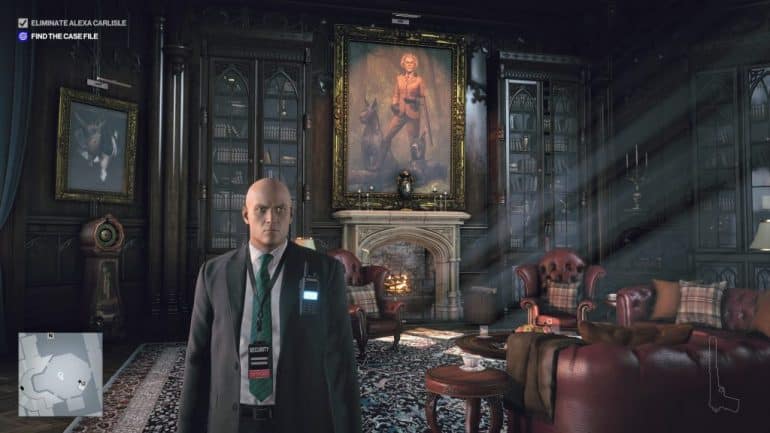 Hitman III doesn't revolutionise the genre but steadily improves aspects of it, refining it into an experience that keeps evolving and continues to be entertaining. Sure, the story won't win any awards but it does a sufficient job of giving the player a reason to go and assassinate the various targets. Each carefully crafted mission ensures that very few playthroughs feel the same, guaranteeing that players will return time and again.
Hitman III is, ultimately, a highly enjoyable romp across the globe and one that looks and sounds good.
Gamefinity provided a review code to Fortress of Solitude for the purpose of this review.
The Review
Hitman III
Hitman III doesn't redesign the franchise's formula but does add some great refinements and improvements.
PROS
Large open-ended maps
Finding creative ways to eliminate targets
Agent 47 is still bad-ass
CONS
Rushing through the game can make it feel short
Combat can feel clunky at times
Review Breakdown
Gameplay

0%

Graphics

0%

Replay Value

0%

Sound and Music

0%

Story

0%