For all its strengths, Hitman 2 doesn't do a whole lot that's new. That's not necessarily a bad thing—if it ain't broke, don't fix it—but there's a lot more than could have been done and wasn't; pity. It's not a bad game, and it does have prettier graphics, so that's a thing.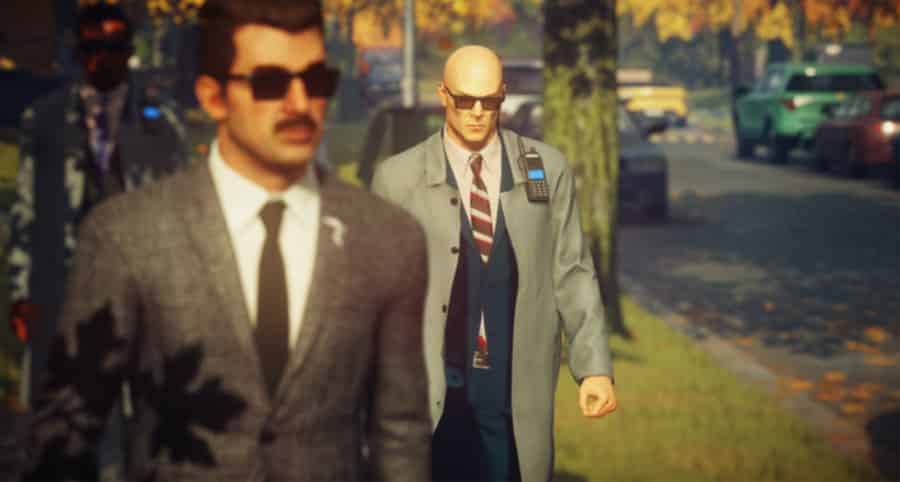 Like with Hitman (2016), Hitman 2 places you—Agent 47— in vast hub-like worlds, brought to life by a whole whack load of NPCs, interesting landmarks and sprawling map design. What happens next sort of depends on you. Hitman 2 wants you to stumble upon mission cues, usually by overhearing NPC conversations, prompting a mission, but lets you explore the map at your own pace. I guess it's supposed to feel like organic storytelling.
Once you follow the mission prompt, Hitman 2 guides you to your target, but for the most part, lets you figure out how to get there. Sometimes, that's going to involve information gathering, stealth and careful subterfuge; other times, you're going to stumble your way from fight to fight until you or your target finally croaks. While the game does seem to handhold the player a little too much unless you turn off story prompts that is, its labyrinthine level design does keep things interesting.
So, what is different?
Well, for one, the episodic structure of Hitman (2016) has been abandoned. Instead, you're given six hub worlds, filled with an assortment of challenges and missions for you to complete. It means you can play the entire game right now, but there's also room for growth.
The other noticeable change is an improvement to Agent 47's stealth prowess. You always had good ol' disguises up your sleeve, but this time around, Agent 47 has a few more skills in his repertoire. Now, he can blend into crowds and vanish into vegetation. Crowd manipulation is particularly useful in Hitman 2 as NPCs run on schedules, so by learning their patterns and knowing who to avoid and when you're practically invisible.
Otherwise, the AI feels about the same, while the game's graphical fidelity has seen some improvement. Music can be a bit of hit and miss, and overall sound quality is about what you would expect – nothing special.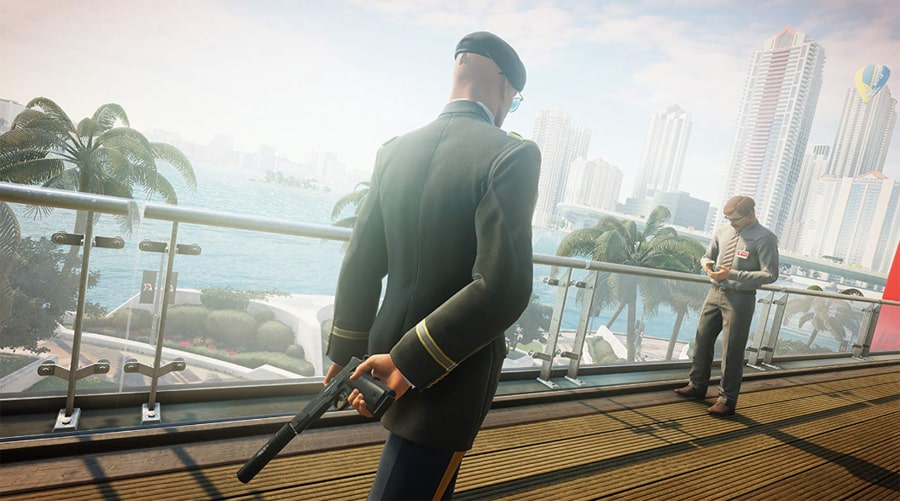 Your mileage may vary
Hitman 2 does do a great job of providing a multitude of ways of subduing your target, but missions can start to feel samey about halfway through the game. To keep things interesting, there are a number of challenges—rewarding you for various feats and achievements—as well as Hitman's odd brand of comedy. However, that's mostly left to the player's own devices.
Hitman 2 will offer the player who takes the most obvious route every time a very different experience than the one provided to players who crank up the difficulty, try less conspicuous routes or want to replay missions for better results.
For the players that are willing to stretch their virtual legs, Hitman 2 rewards challenge completion with XP used to unlock new tools, weapon stashes and starting locations. It's certainly worth investigating, especially if repeat playthroughs is something you find yourself doing. Often a new tool is all you'll need to justify a whole new approach to a level.
What that does sometimes mean, however, is that Hitman rewards you for being imaginative or unorthodox. That's not a bad thing per se, but if you're unwilling to play ball, it can be a little "meh" at times.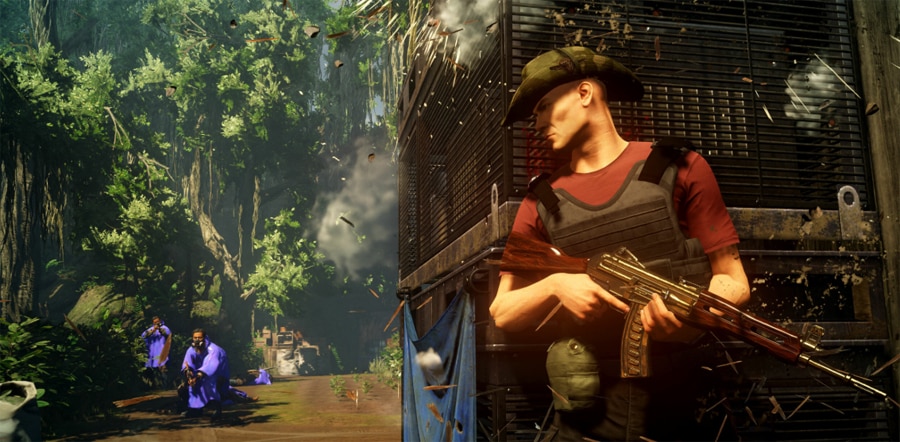 Should I buy it?
I think so. If you're a Hitman fan, then it's an easy buy. It's also a much better game if you're willing to try new things, replay levels, aim for obscure mission paths and complete challenges. That's not to say that it's a bad game if you'd just like to play through Hitman 2—start to finish—without doing anything too different from how you would play any other stealth game. Just know you'll be missing out on some of the best the game has to offer.
The Review
Hitman 2
If you're a Hitman fan, then it's an easy buy. It's also a much better game if you're willing to try new things, replay levels, aim for obscure mission paths and complete challenges
Review Breakdown
Storyline

0%

Gameplay

0%

Graphics

0%

Replay Value

0%

Sound and Music

0%