Lately, a 2015 classic dystopian thriller has recently been dominating the Amazon Prime Video charts unexpectedly, and here is everything that you need to know about the amazing Tom Hiddleston starring thriller High-Rise.
RELATED: This Sleeper Hit Netflix Thriller Has A 100% Rating on Rotten Tomatoes
High-Rise is based on the 1975 science fiction novel by J.G. Ballard. It is set in the 1970s and tells the story of a successful neurologist who goes by the name of Dr Robert Laing. The story starts with him roasting a dog's leg over a fire in a dystopian setting before pulling everything back to where he is moving into a massive high-rise that a star architect, Anthony Royal (Jeremy Irons), has designed to be a self-sustaining utopia, something that is so very different from the image that we just saw at the opening.
While the audience is waiting to see the bomb that causes the dystopian setting, it never really comes, as what follows is a long, slow burn that "shows a beautiful lifestyle that crumbles with a whimper, not a bang."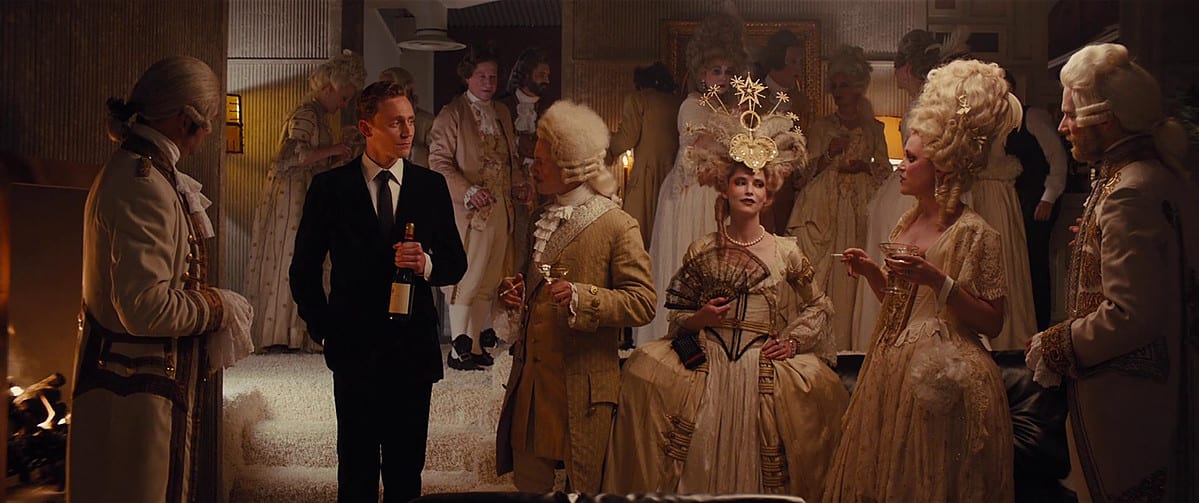 While plenty of social situations within the building can be sticky, and Laing spends the film trying to figure them out and navigate them, the debauchery of the upper floors becomes like that of the hedonistic upper class. "Drugs, drink, and debauchery dissolve into murder, mayhem, and misogyny in this pseudo-post-apocalyptic breakdown of social norms."
RELATE: What John Carpenter Really Thinks of the New Halloween Trilogy
What people love about the film is the commentary that director Ben Wheatley makes about society using the microcosm of an apartment building where people on lower floors live worse off than those above them. They are jealous and resentful of those living above them, much like the division of classes does in society.
The film is directed by Ben Wheatley and stars Elisabeth Moss as Helen, James Purefoy as Pangbourne, Jeremy Irons as Royal, Keeley Hawes as Ann, Luke Evans as Wilder, Peter Ferdinando as Cosgrove, Reece Shearsmith as Steele, Sienna Guillory as Jane, Sienna Miller as Charlotte, and Tom Hiddleston in the primary role as Laing.
Part of the appeal is that Tom Hiddleston is perfect in his role, but let's be honest. He is perfect in almost every role that he is cast for. There has also been a recent trend that movies that were a little ahead of their time are getting a second life on streaming platforms like Netflix and Amazon Prime Video, and that is precisely what is happening with this 2015 classic movie.
RELATED: Review: Dear David Lacks the Bite of the Real-Life Horror Story
You can watch this underrated dystopian thriller on Amazon Prime Video now and see what all the fuss is about and if it really deserves the hype that it has been getting on the circuit or if people are just in love with it because the latest season of Loki made them want to see more of Tom Hiddleston.
Do you think High-Rise is worth the hype it is getting as an underrated dystopian thriller?