Kojima Productions is a Japanese video game company that Hideo Kojima started in 2005. They are responsible for developing many of the Metal Gear games (from Metal Gear Acid 2 and beyond), Castlevania and Death Stranding, which Kojima developed as an independent studio for Sony Interactive Entertainment. Gamers had known that Kojima Productions planned a collaboration with Xbox Game Studios since June 2022, when Hideo Kojima announced the beginning of the development of a new game. However, after a recent Twitter post from Aaron Greenberg, fans can be sure that the collaboration between the two companies is definitely underway.
RELATED: Death Stranding 2: Will Hideo Kojima's Sequel Deliver?
The Announcement that Kojima Productions Would be Working with Xbox
During Microsoft's digital presentation in June 2022, Kojima announced its partnership with Xbox Game Studios:
"Hi everyone, this is Hideo Kojima. Yes, there is a game I have always wanted to make. It's a completely new game, one that no one has ever experienced to seen before. I've waited very long for the day when I could finally start to create it.
With Microsoft's cutting edge technology and the change in the industry's trend, it has now become possible to challenge myself to make this never-before-seen concept. It may take some time, but I'm looking forward to teaming up with Xbox Game Studios and hope to bring you some exciting news in the future!
Fans hadn't heard anything further about the collaboration until Aaron Greenberg, the GM of Xbox games marketing, posted a couple of photos on Twitter with the words, "Our first visit to Kojima Productions with our Xbox Game Studios Publishing teams. Bringing engineering, cloud, marketing & production teams together to kick-off an exciting journey ahead."
RELATED: Are The Horror Kings Jordan Peele & Hideo Kojima Working On A Game?
What Fans Had to Say About the Collaboration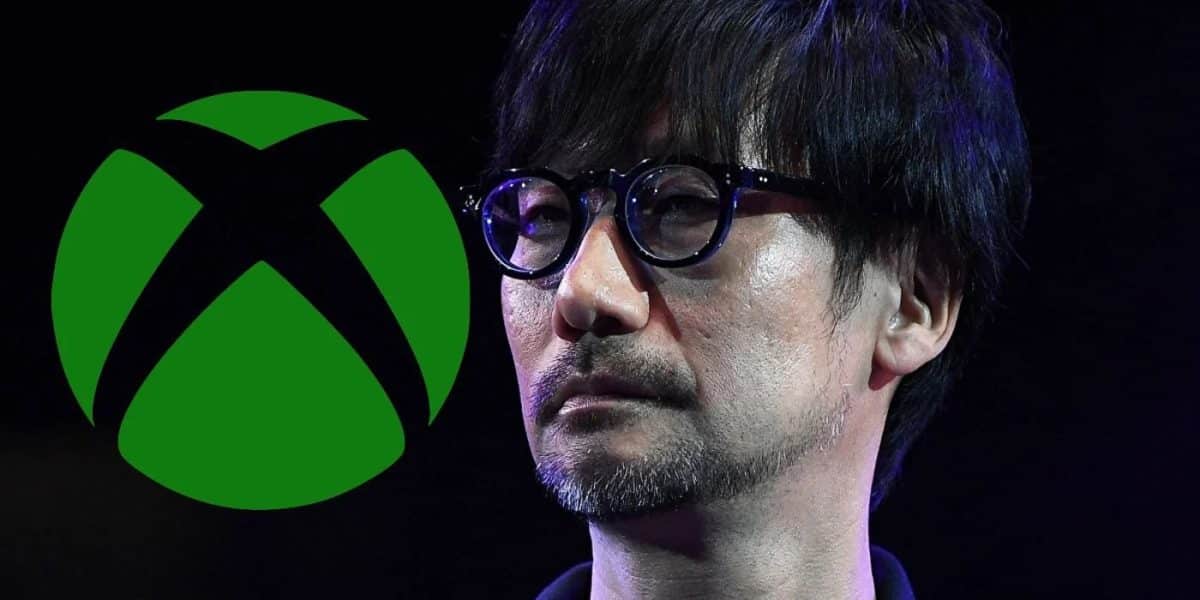 For the most part, the response to the collaboration was positive, with many fans getting excited about the potential of an Xbox game from Kojima Productions and praising Xbox's investment. Many brought up Death Stranding and the immense talent now being brought on board to create a game that would hopefully be just as visually stunning. Even those who don't play Kojima games were excited about the collaboration.
There were a few that were sceptical about the collaboration because so far, they've only seen Kojima Productions develop games for PlayStation and Sony: "It sounds cool and all, but, respectfully — will Xbox fans EVER see anything out of these meetings (in particular, a game for Xbox from this studio)? They only make games for PlayStation (Death Stranding), and we Xbox Players don't really see any actual projects for Xbox."
There's no question that Kojima Productions has put out some brilliant games over the years, so what they do with Xbox backing them could be mind-blowing. We look forward to seeing what the two teams can do together.
RELATED: Sadly, Hideo Kojima's Metal Gear Solid 4 Still Remains Trapped on the PS3
TL;DR
In 2022 Kojima Productions spoke about collaborating with Xbox Gaming Studios.
Recently Aaron Greenberg Tweeted about kicking off an exciting journey with Kojima Productions.
Xbox fans are excited to see what Kojima Productions will develop with help from Xbox Gaming Studios.
RELATED: Hideo Kojima: Creative Genius Or Overrated Weirdo?
What do you think of the collaboration between Kojima Productions and Xbox Gaming Studios?