Modern games have spoiled us. We have blinking bright lights that tell us where objectives are. We have neat, short corridors with flashy cut-scenes. We have puzzles that amount to little more than something a three-year-old does while matching pictures. Even those of us who grew up during the 80s and 90s have been spoiled a bit by the constant array of modern releases (where, for instance, you only need to compare Skyrim to Daggerfall or even Morrowind to know what I mean). Our modern idea of difficulty has become mostly centred around twitch-reflexes and pattern learning – see Dark Souls and Ninja Gaiden for reference there. All of this is why, in some ways, I found HEVN quite refreshing, as I spent a good two minutes stuck in the first room, trying to figure out just how to get out.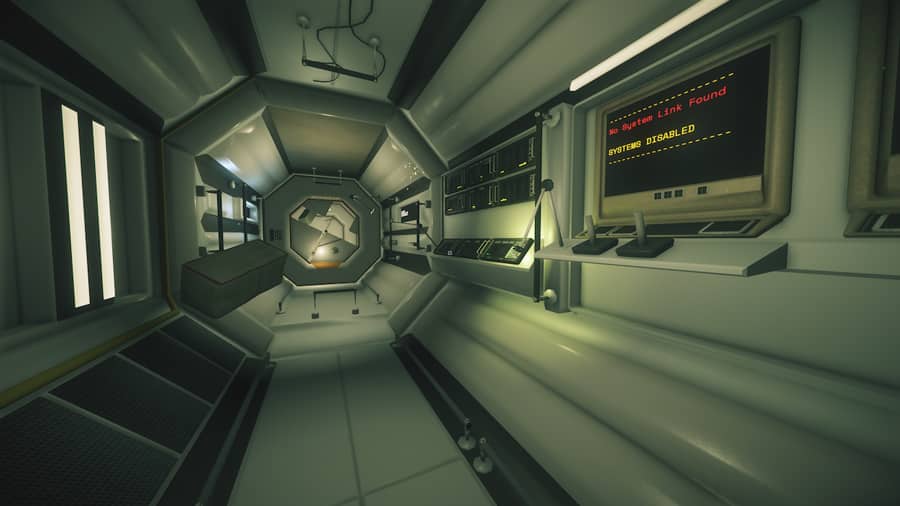 HEVN is an action-adventure game which, unlike most games in that nebulously-defined genre, leans much more towards the Adventure game side than the Action game side. Constant thought is required at all times to progress through different sections of the game. It also has some gameplay elements inspired by Survival Games, and an overall aesthetic and style inspired by grimy Sci-Fi's like System Shock and Deus Ex. It comes together in a rather well-considered manner, where each element contributes to the overall tone of the game in a natural way.
The story is fine but mostly negligible in my view. It gets you from area to area and gives you reasons to do things, with a mystery driving you forward, but I wouldn't say it was the most exciting thing on its own. The experience it creates, however, is rather more memorable. You are Sebastian Mar, a space-colonist in the future heading towards a new planet on behalf of a spooky Mega-Corp. When you wake up on your ship, something has gone wrong, you seem to be the only one there, with limited exceptions, and there are various sorts of apocalyptic logs and alien fungi that show that something terrible has happened. Your immediate goal is to find a way to get different parts of the ship up and running and figure out what happened. Eventually, you do end up exploring more parts of the planet and setting. There is a nice contrast between the ship areas and the planet sections, with each being defined through different colour palettes that are linked through all colours still being subdued and minimalist wherever you are.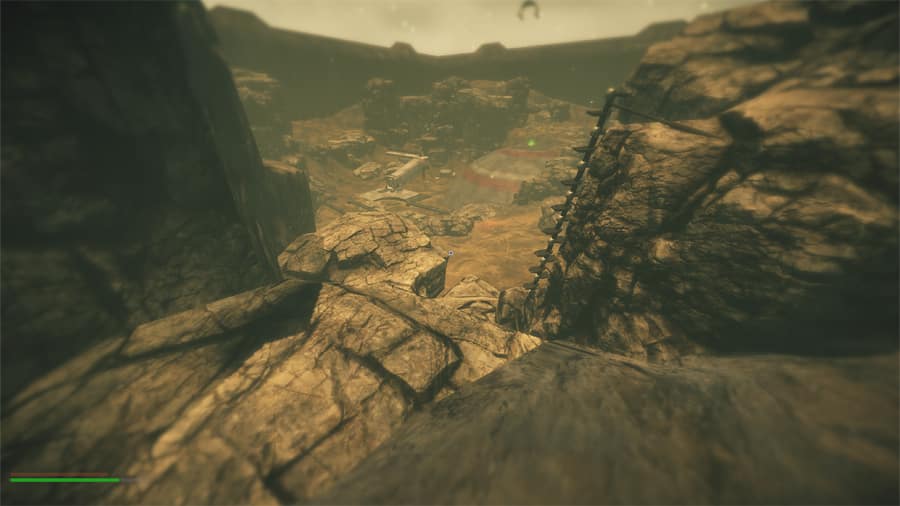 Gameplay takes place in a first-person view. Sebastian can examine and pick up different items, placing some within storage to be used as weapons or for more interesting homemade solutions. The adventure game element comes up here – everything is very organic to the situation, and there are no tooltips or quest logs to help you. If you need to put a password into a computer, you must find the password on a written log somewhere, by yourself, and then find the computer where it must be entered and put it in yourself, from memory. The aforementioned Very First Room gives you a locked door and a keypad. Naturally, you might start exploring to find the key-code, but what you are actually meant to do is pick up an electrical device from somewhere else in the room and overpower the circuitry on the lock so that the door opens. The solution may not always be the most obvious one or immediately visible, but it is always there, and it's up to your mind and memory to put it together. It can be quite satisfying when you do so.
You do have combat options, but they are probably not the strongest part of the game – basically, you can swing things around or point things and fire forward. Sebastian is not naturally the most bellicose person so I guess this fits, but at least combat is not a huge focus of the game, and it is more a tool of survival. There are, linked to this, two management systems to keep in mind: your health, and your survival bars. Health is measured by injuries across different body parts, affecting game-play if one is damaged. Your Survival Bars are extensive, covering hunger, thirst, sanity and several more. Keeping these under control was not a huge pain to do, so I'll let it go this time as a good thing. It's more something just to keep in mind as a concern about gameplay, not something that becomes a huge chore in the end.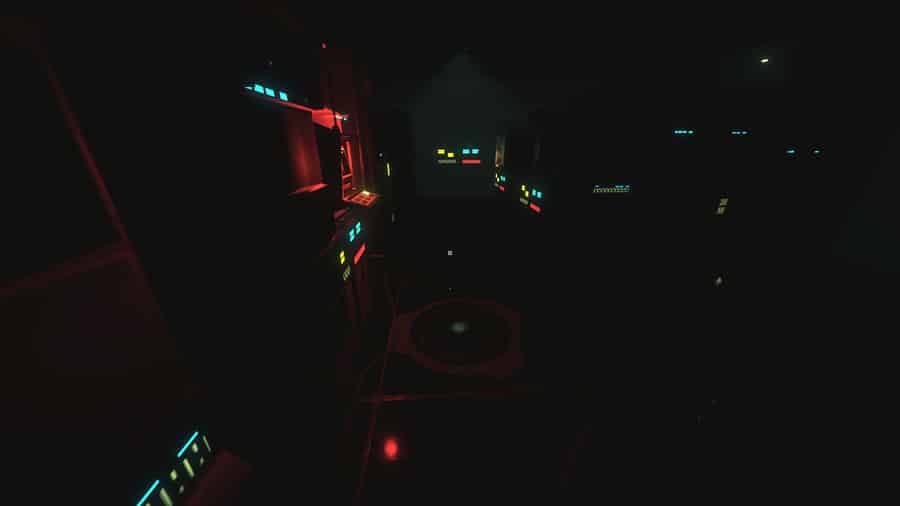 Ultimately what works really well in this game is that there are no real moments of ludo-narrative dissonance (look at me using the big games journalism words). Ludonarrative dissonance is when the story or cut-scenes of a game interfere or contradict with what you are actually doing in a game. Say for example, if your character spends every cut-scene talking about how nobody should ever be murdered because it's wrong, and then in gameplay, you are encouraged to spend every moment killing every person in sight; that would be a bad case of dissonance. Here, it all works much more organically. You don't know much while playing because Sebastian doesn't know much. He's confused and bad at combat because that fits with his character. The files and logs you find are all suitable to the context of the mission, within reasonable tolerances for a game. A lot of times when people talk about a game or movie being realistic, this is what they actually mean. It's not that they feel like the world is actually able to exist, rather that they feel it is immersive and well-designed so that there are no glaring sections that draw you out of the experience.
HEVN is not however without its faults, but many of them are fairly small. The game is made by a smaller developer, so the budget was not enormous, and you will have to sacrifice your modern-gamer snobbery for several of the smaller visual details. I found the UI fairly Brutalist and unattractive, but that may have been a design choice. I found aiming quite floaty, despite how much I fiddled with my mouse settings. The inventory system was irritating at times. There are enough problems here that you may be annoyed enough to stop, but overall they are not signs of a lazy or weak developer in any major way.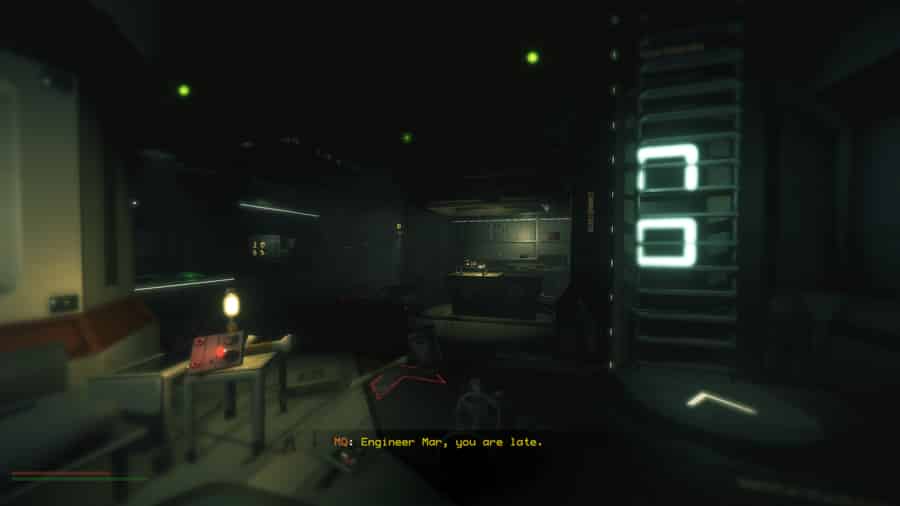 HEVN is definitely worth playing through if you are a fan of System Shock especially, as it borrows perhaps most from that title. It's not an instant classic in the same way, but it does give a tremendous effort for such a small title. It's made by people that know games, and who knew where they were going with this one on every nearly level. It feels tightly designed and well-thought out. The fun thing is also that there are not so many walkthroughs online yet, so if you get stuck, you may actually have to just figure it out yourself, as we did back in The Long-Long-Ago; the Before-Times.
The Review
HEVN
HEVN is definitely worth playing through if you are a fan of System Shock especially, as it borrows perhaps most from that title. It's not an instant classic in the same way, but it does give a tremendous effort for such a small title.
Review Breakdown
Storyline

0%

Gameplay

0%

Graphics

0%

Replay Value

0%

Sound & Music

0%