At this rate, it is tough to come across someone who has yet to hear of Supernatural. With a show that spans 15 seasons and a total of 327 episodes, the show is an anomaly in modern television. Not only that, but the show managed to garner a huge fan base that put many other shows to shame. Even though the show ended in 2020, it still is trending on many social media platforms, with the fan base steadily growing. There are fans of the show that were born after the show first aired in 2005, which is impressive if you think about it. And the reason for this huge fan base is none other than Sam and Dean Winchester, the beloved brothers. Add characters such as Bobby and Castiel, and you must commend Eric Kripke for his work. However, there are a few questionable choices made within the show that starkly contrast with the nature of the Winchester brothers the showrunners want audiences to see. This raises the question of whether they are as selfless as the show wants everyone to believe.
RELATED: The Winchesters TV Series Has Cast Tom Welling as Sam & Dean's Grandfather
Everyone goes through a binging phase wherein they will binge a particular tv series or anime because it is just that good. And when it comes to shows such as Supernatural, you begin to notice some inconsistencies upon binging (and re-watching). Of course, this is normal in a show this long, especially considering the length and the fact that it is a CW show. Further than that, it can be expected that the plot would have its holes, and this can be ignored for the most part. But something that cannot be overlooked is the inconsistency with character development. And one incredibly jarring thing is how selfish Sam and Dean Winchester can be, despite being portrayed as selfless.
A Case Study of Sam and Dean Winchester's Unhealthy Relationship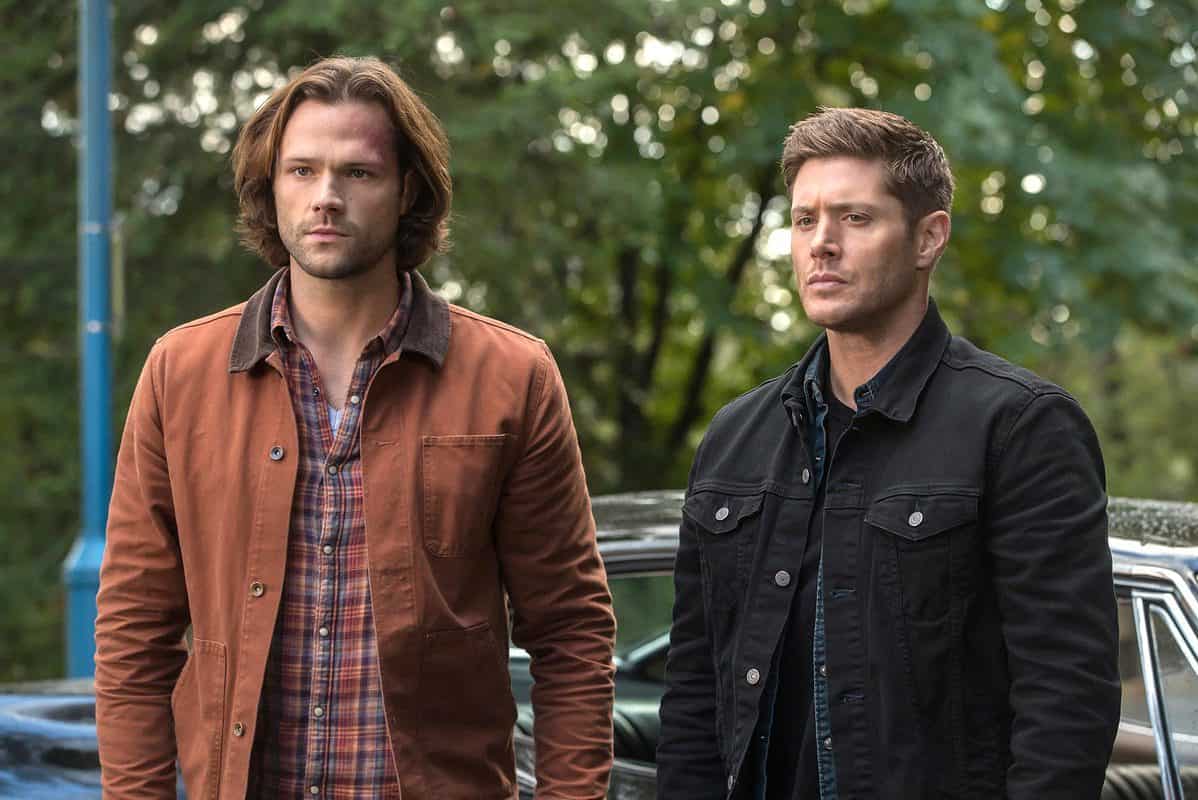 First and foremost, the show is fantastic, and no hate for the showrunners, but Sam and Dean Winchester have an incredibly toxic relationship. This is proved multiple times throughout the show wherein one cannot function without the other. Despite Sam's want for a normal life in the first season, he still follows Dean under the condition that he would leave as soon as they find their father, John Winchester. And while fans were rooting for the brothers to remain together hunting monsters, the result was not wholesome. In season 2, when Sam dies, Dean does everything he can to bring him back. This is understandable considering they were each other's only remaining family members. But then Sam died a second time, and a third time and…well, you know the saying; "sometimes, dead is better".
And while Jensen Ackles and Jared Padalecki do a fantastic job of bringing their respective characters to life, they also play their roles a bit too well. Indeed everyone was upset when Sam began lying to Dean about drinking demon blood and working with Ruby in season 4. And everyone rooted for Dean when he confronted Sam about the dishonesty. But later, Dean turns around and makes Sam feel like a freak for having those abilities, which somewhat justifies Sam keeping it a secret.
And let's not forget when Dean allowed Gadreel to possess Sam by tricking him, then continuously lying to him for months after. There was a whole other being inside his brother that he barely knew, and he tried to justify this with the knowledge that the angel was healing Sam. The worst part about this is that Sam was ready to die, and Dean was too selfish to let him go. This resulted in Sam feeling immeasurable guilt for Kevin's death as he was present the moment it happened.
This is not to mention the numerous other betrayals between the brothers. For example, Dean was upset when he returned from Hell and discovered Sam was living happily. This is baffling because he was the same person who told Sam to let him go and be happy. And there is also the minor detail of Dean having previously done this when he turned up on Lisa's doorstep and lived with her for an entire year before Sam returned.
Then there was when Dean still ended up killing Amy Ponde, the kitsune Sam befriended as a child despite promising that he would not do so. It was a frustrating trope in the show where regardless of how good-hearted someone was, it didn't matter if they were not human. Fans were upset with her death as she was not hurting anyone. It is also important to mention the vampire hunt with Gordan earlier. Dean discovered that not all monsters are evil, and this decision erased his character development. It is so inconsistent that he later lets Kate, the girl who got turned into a werewolf, go twice despite him insisting they were all evil.
Their relationship was built on lies, disdain, and distrust. And while they certainly did love each other and care for one another deeply, it was always jarring to see the lengths they went to when it came to having to betray one another. The worst part is possibly how they kept returning to one another, which only makes sense if one considers they may be trauma bonded. This can be seen clearly in the way Dean stopped Sam from completing the trials so they could close the gates of Hell. Sam was ready and willing to sacrifice himself for the greater good, and if the roles were reversed, Dean would have completed the trials regardless of this information.
What is so messed up about this specific plot point is how Dean was ready to die during the angel arc in the earlier seasons if it meant saving the world. But if Sam tries to make the same choice, then it becomes problematic. In fact, Dean is willing to let demons (whom of which he despises) walk around freely on Earth and continue killing and torturing people so his brother would stay at his side. Make this make sense.
Lastly, there is the crazy amount of times Dean berates Sam for entirely normal things. He tries to control Sam's every move and expects him to follow every order without question blindly. If Sam disagrees, Dean implies that the abuse he endured as a child is justified because Sam was 'out of line' (which is another way of saying that Sam wanting to live a normal life was wrong). And then the minor detail of Dean belittling Sam for wanting to be healthy and take care of his body? There is only so much the showrunners can pass off as funny, which is a bit much.
And as an honourable mention, let's not forget the way Sam and Dean Winchester just up and left the women they loved to return to their toxic relationship and nightmare lifestyle. If that isn't enough to convince you they are toxic, then not much else will. Imagine if God came down to Earth and told you that your relationship with your brother was unhealthy. Because that is another thing that happens in the show, it is not like the showrunners were unaware of the relationship they were presenting to viewers.
RELATED: The Winchesters: Why We Don't Need a Supernatural Prequel
A Case Study of the Supernatural Brothers' Double Standards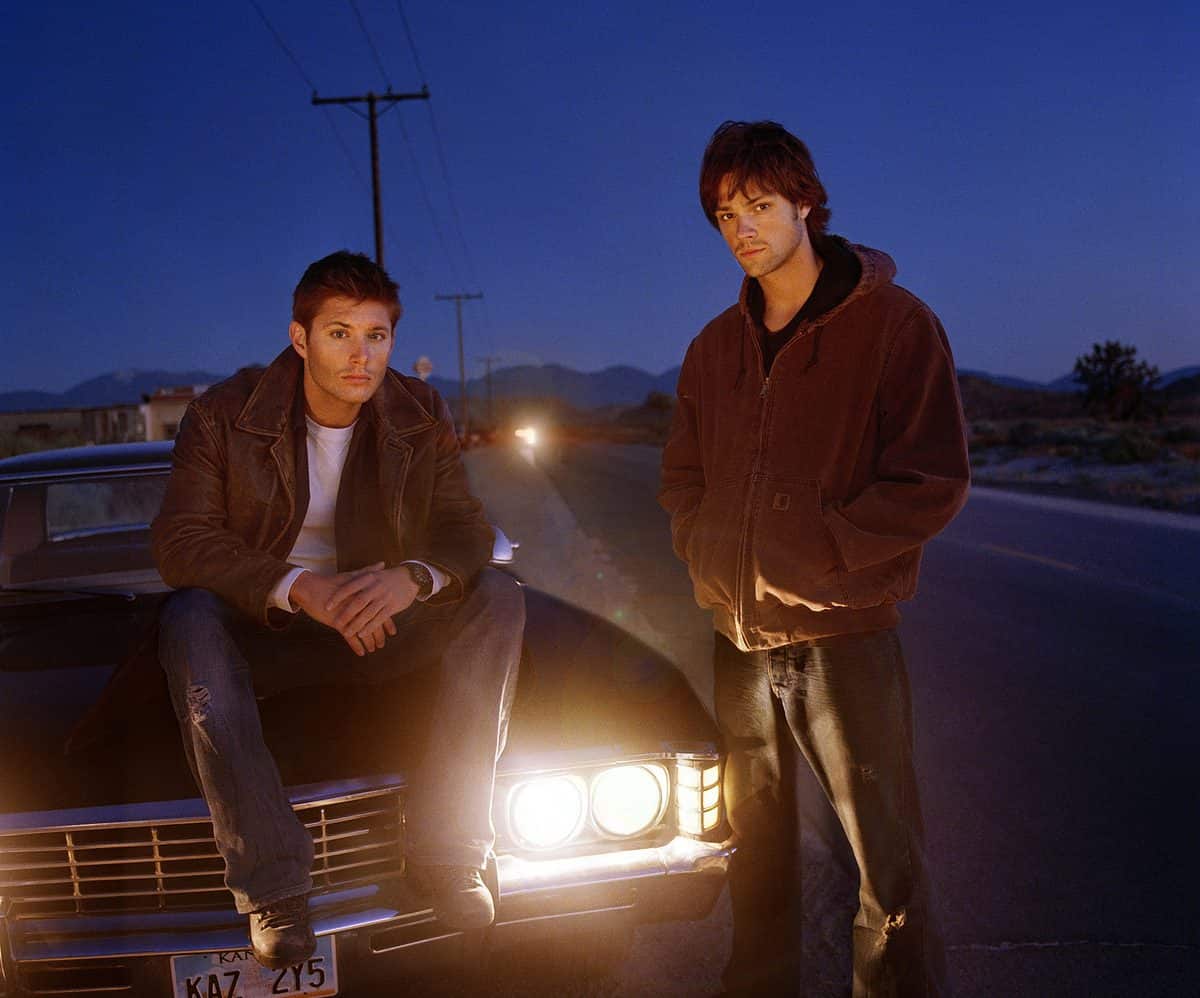 Okay, so, Amy Ponde's death does bring about another issue with Sam and Dean Winchester There are many double standards regarding the two brothers, but the worst one is how they look at monsters. In one of the earlier seasons, they are introduced to one of John Winchester's old hunter friends, Gordon Walker. Gordon later becomes an antagonist when he tries to kill a nest of vampires that Sam discovers has not consumed human blood. He later returns to kill Sam when he finds out he is Lucifer's vessel.
Now, on the surface, Gordon and Dean are essentially the same people. They both use the same unhealthy coping mechanisms, have a cynical outlook on the world, and believe that a monster is a monster regardless of how you look at it. This is clear in how the two bond when they first meet. And yet, only one of the two hunters is villainized in how they see things. And this is only once it is discovered that Sam has become a supernatural creature himself. This brings in the question of how the double standards work in the shows.
First, when one (or both) of the brothers become 'monsters', the other does everything in their power to 'fix it'. A good example is when Dean becomes a vampire (because Sam is soulless), and the immediate fix is not to kill him as they usually would have done if it were anyone. No, instead, Samuel (Sam and Dean's grandfather) suddenly remembers that there is a cure for vampirism that was not mentioned at any point in the previous five seasons.
Another excellent example of this is when Dean becomes a demon after dying with the Mark of Cain. In the previous season, it is discovered that there is a way to cure demons which was used on Crowley when Sam attempted to complete the trials. Now, not to make any assumptions, but this felt suspiciously like a way to ensure that Dean could be turned back into a human in the following seasons. Fans wanted to see Demon-Dean, and while it was glorious while it lasted, he had to be changed back, or else he would have to be killed. And conveniently, Sam knew how to cure demons!
So, this raises the question: would Sam have killed Dean if there was no cure, or would he have found another convenient piece of plot armour to save his brother?
Second, when Sam is resurrected after dying at the end of Supernatural season 2, Dean suspects something is wrong with him. He thinks that Sam came back evil and is very suspicious of him. But then Dean gets brought back from Hell by Castiel in season 4, and nobody even bats an eyelid. There is a little splash of holy water, and Dean is welcomed with open arms. In all fairness, though, this could be explained away by the fact that they had experience with dying and resurrecting by this point. A bit far-fetched, but it works.
Third, Sam receives unnecessary hate for teaming up with Ruby and consuming demon blood. But does everyone gloss over the fact that Sam thought he was stopping the apocalypse from happening? He didn't know that he was raising Lucifer by killing Lilith. Sam gets unnecessary backlash for this, both in and outside of the show. In comparison, Dean teams up with Crowley (the literal king of Hell) in season 5, and once again, no one bats an eye. And while yes, Crowley became a likeable character and someone the boys often depend on, Ruby also went to insane lengths to earn their trust. The way Sam and Dean agree to kill Crowley doesn't have the same hate as when Dean says he wants to kill Ruby.
Fourth, Sam's demon blood addiction can easily be compared to Dean's lust for violence after taking on the Mark of Cain. Because of his addiction, Sam gets locked away and chained to a bed and is not allowed to go anywhere or do anything without a babysitter. In comparison, Dean is literally killing people for sport, and nobody attempts to keep him in check. In fact, he is walking around freely and making decisions as if he doesn't have a severe problem. Of course, this can also partially be blamed on Sam and Castiel, who refuse to be assertive. If Bobby were still alive for this season, more action would be taken to remove the mark.
And just lastly and most annoyingly, Sam's actions from when he was soulless are still being held against him. However, it is emphasized that those actions were not things he did willingly, nor were they things he even remembered upon gaining back his soul. He was not at all aware of what would happen to him. But Dean took the Mark of Cain, fully knowing what the consequences would be. And yet, many of the characters walk on eggshells around Dean because of this. He is not held accountable for his actions, but this speaks of how Sam and Dean Winchester handle difficult situations. Dean is harsh in his approach to anything Sam does wrong, and Sam is gentler and more understanding.
More things could be listed, but there is not enough space in this article to list many more double standards.
RELATED: The Winchesters: First Image Reveals Jensen Ackles' Return As Dean
A Case Study of The Winchester's Relationships with Other People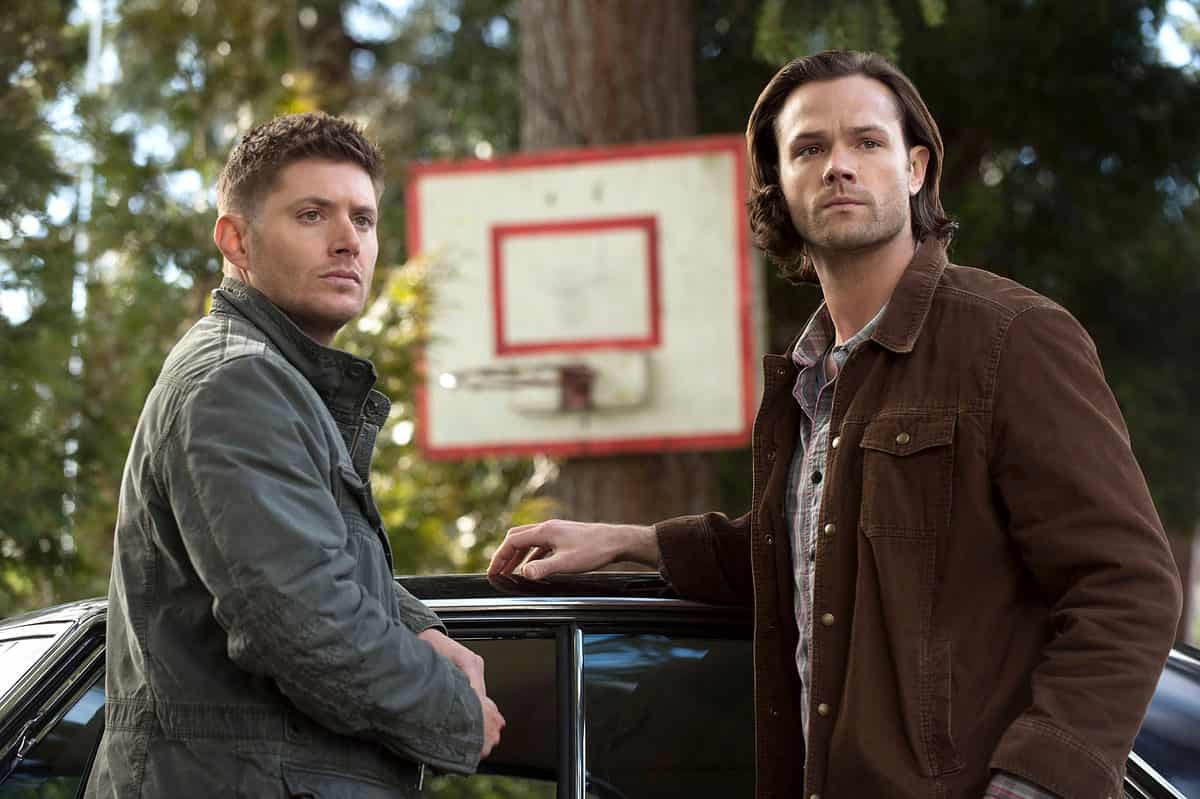 If anything can back up why the Winchester brothers can be considered so selfish, then it would be through their relationships with people who were not family. The first prominent recurring characters introduced into the show are Bobby, Ellen, Joe, and Ash. Bobby is held the closest to the boys, taking on the role of a father figure to an extent. And while Bobby is not treated as severely as some of the other characters listed below, he is still treated quite poorly. As a fan favourite, Bobby was the boys' go-to when they needed information of any kind. It always felt a bit disrespectful how Dean and Sam would only go to him when they needed help. And even though this was more the fault of the showrunners, Bobby's random death was not it at all.
As for Ellen and her kids, Sam and Dean Winchester grew extremely close to them after their initial introduction. And while it didn't seem like they were using them the way they did with many other characters, what Crowley tells Kevin Tran in later seasons ultimately stems from the fate of Ellen's family. First, demons burn down Ellen's bar, killing Ash directly because the Winchesters want Ash's help. Ellen is understandably upset but forgives them by the end of it.
Later, when they enter the abandoned town overrun by demons and grim reapers, Ellen and Joe join them in an attempt to stop the apocalypse. This felt like such a cheap way for Ellen and Joe to go out as they ultimately distracted the hellhounds to allow Dean to get away unscathed. Similarly to how Dean stopped Sam from completing the trials later on, why didn't he stop the mission so he could get them to safety?
Another one that really sucked was the way they glossed over the fact that Sam and Dean Winchester had another brother??? That was such a frustrating episode, as it felt as though he was only introduced for the sake of having an exciting plot for that week's monster hunt. He dies in the same episode and is later brought back and pushed into Lucifer's cage along with Michael. So again, even though they did not know Adam as well, he was still family. And fair enough that neither would be willing to sacrifice their soul for a stranger, but why did they leave his innocent soul to suffer in the cage alongside Lucifer? Look at the damage it did to Sam after a year. Imagine what Adam has turned into down there.
Then there is Meg, a fan-favourite demon who more than proved her loyalty and trustworthiness to the brothers on multiple occasions. Not to mention how she went out of her way to protect Castiel, as she cared for him deeply. She also helps them on numerous occasions and is still poorly treated. She is insulted, belittled, and berated despite her good deeds. Understandably, they would have a hard time trusting another demon after Ruby, but the way they sacrificed her without remorse was extremely harsh. She was one of the few people they could consider a friend.
And indeed, there is no need to explain when it comes to Kevin Tran. Dean had so much audacity in telling Kevin that he was considered family after doing a terrible job of protecting him, attempting to kill his mother, and then trying to justify it to the poor kid. Furthermore, they overworked Kevin and overlooked his fears of Crowley finding him and killing him. And they got him killed despite promising he would be safe if he helped them with the tablets. As a result, Kevin Tran had one of the worst fates on the show.
And finally, the most significant offence the show managed to produce was Castiel's relationship with the Winchesters. You knew this was coming.
Castiel is one of the show's most prominent characters, to the extent that fans think of the duo as a trio, with Cas being the third brother. It is utterly disgusting how badly both Winchesters treat him as the show progresses. Regardless of how loyal and helpful he is, and irrespective of how much he sacrifices to help Sam and Dean, he still gets a bad rep with the brothers. Only in really intense moments do the brothers decide they want to play the family card and essentially gaslight Castiel back into their grips. This is in no way fair, as he is an angel who doesn't understand human emotions as well as they do.
Furthermore, Dean is the brother Castiel is supposedly closer to, to the extent that fans ship them together. But Dean also treats Castiel considerably worse than Sam does whenever they need something from him. And similarly to how Dean treats Sam, all of Castiel's mistakes are held against him no matter how much time has passed. Some of which are things that could have been prevented if the brothers weren't so selfish to begin with. An excellent example of this is when Castiel repeatedly tells them that there is a war going on in Heaven that he must try and stop.
And the Winchester's response? They do not care because they needed his help and he is supposed to be their friend, regardless of how tiny their issue is in comparison to a WAR! This led to Castiel teaming up with Crowley and essentially ingesting and releasing the Leviathan from purgatory. Guess who got the blame. Yup, Cas! And this is funny because he repeatedly told them he needed help throughout the season, and at the end of the day, they were confused as to why he did not come to them first. Like hello? That's precisely what he did, and you guys refused to help!
Then there was the time Castiel lost his grace and was thrown down to Earth. People love to praise Dean for driving around for a whole episode to find his supposed friend, but it doesn't change that Castiel had to be homeless for quite a while before they even thought to look for him. It was only when they needed him that they even tried to go and find him. And what happened once Sam and Dean Winchester brought him back to the bunker? He was thrown out onto the streets again because some strange angel told Dean to do so. That's a messed up thing to do to someone you consider family.
And this is on top of how Dean actively mocks Castiel while Sam sits by idly and does nothing about it because he is being verbally abused too. Castiel suggested that he wanted to become a hunter, and they laughed in his face. And this is the same angel who took on Sam's mental illness after Sam succumbed to it following the whole fiasco with Lucifer's cage. And some of you might argue that this was because Castiel was responsible for the wall breaking inside Sam's mind in the first place. But why did he allow Sam to regain his memories? Was it not to ensure that Sam and Dean Winchester would leave him alone??
That being said, there is also the way Cas is only prayed to when he is needed for something. So many edits have been made on TikTok that portray their relationship in a healthy, positive light. But this is not the reality if you have paid attention to the show. Castiel is the Bonnie Bennett of Supernatural and deserves better than he got.
RELATED: Will Jensen Ackles Fulfill His Dream Role As The DCU's Batman?
Do you agree, do you think that Sam and Dean Winchester are selfish?