There have been rumours of Jason Momoa leaving his role as Aquaman and moving over to another significant DCU role of Lobo, the interstellar bounty hunter and mercenary of the 1980s. However, there has yet to be any confirmation of this. James Gunn suggests that many of the reports are untrue, but wouldn't Momoa make an awesome Lobo?
RELATED: James Gunn Might Have Accidentally Teased A Lobo Movie
What Jason Momoa Would Look Like As Lobo
If Jason Momoa were to take on the role of the DCU's Lobo, it would mean he would need to step down as Aquaman. This might not be as unlikely as it seems at first glance, but we need to know more to speculate honestly. That being said, Jason Momoa would make an awesome Lobo in the DCU. His tall stature, long hair, and gruesomely handsome face would fit the role perfectly.
There have been many fantastic fan art of Momoa as the Czarnian bounty hunter Lobo, which proves that he would be perfect in the role. His darker skin and long dark hair fit the part already, and his facial hair too. In addition, Momoa is known to be a bit of a bike fanatic, only feeding into the perfect casting of the bounty hunter, a gritty, metal-head-looking anti-hero. Momoa would only have to do a little to prepare for the role. He looks like he was genetically made to fit into the role.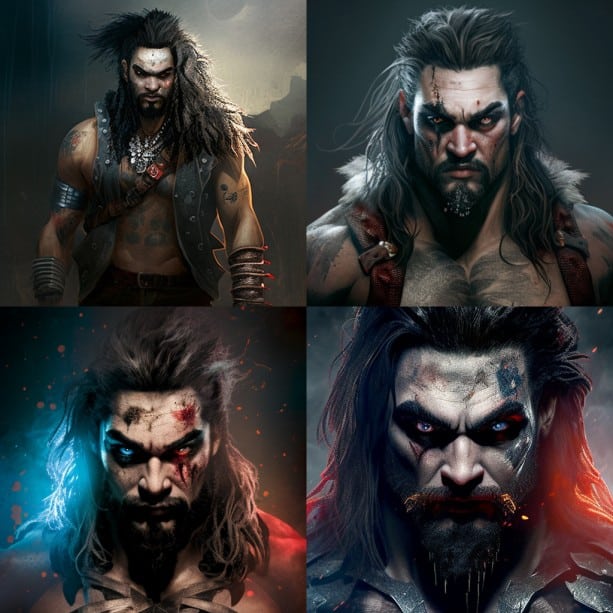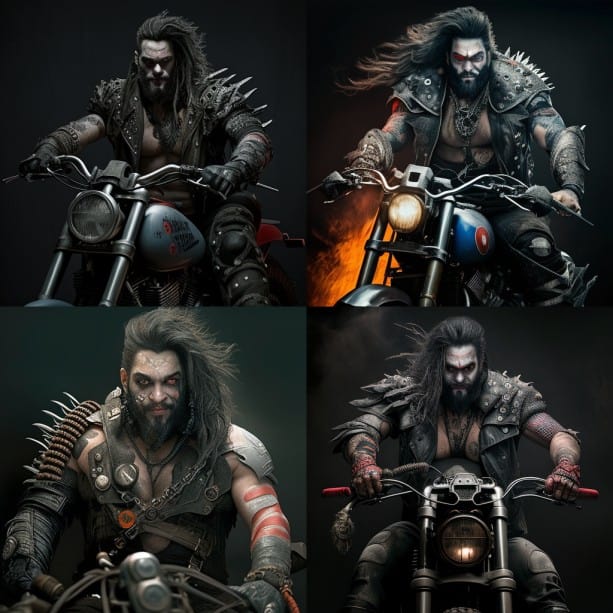 RELATED: Why The Rock Didn't Play Lobo in the DCEU
Lobo, The Interstellar Bounty Hunter
The interstellar mercenary and bounty hunter first appeared in Omega Men #3 in June 1983. Created by Roger Slifer and Keith Giffen, the interstellar being is an alien from the utopian planet of Czarnia, a little ironic that he would end up as a bounty hunter and as gritty as he is. During his first run, he was depicted as a hardened villain throughout the 1980s. After a while, though, we fell out of use.
He was later revived as the bounty hunter that he is now in his own comic run in the early 1990s. His revival was meant to be a sort of parody of the 1990s trend towards "grim and gritty" superhero stereotypes that were rolling around in the 90s. Surprisingly, fans enthusiastically accepted the mercenary at the time. This newfound popularity gave comic writers more reason to keep him around in stories from then on, spawning starring roles in many series in the decades that followed. One of these TV series was Krypton's 2019 premiere episode of season 2.
RELATED: Jeffrey Dean Morgan Could Be The Perfect Lobo For The DCU
Will Momoa Be Lobo?
There have been some…questionable reports from various news outlets that seem to be saying that Jason Momoa will be changing his path from the king of Atlantis to the DCU's Lobo. One such report is an article from The Hollywood Reporter, which stated that Aquaman and the Lost Kingdom would be Momoa's last appearance as the Atlantian as it would "wrap up [Momoa's] days" in the role. The article also stated that Lobo had been "mentioned in connection with Momoa." However, all of this remains rumours.
In a Twitter post, the current co-CEO of DC Studios, James Gunn, mentioned the same article and said that some of what they said might be true but much of it isn't. "So. As for the story yesterday in the Hollywood Reporter, some of it is true, some of it is half-true, some of it is not true, & some of it we haven't decided yet whether it's true or not." – James Gunn (@JamesGunn), Dec 8, 2022.
So, in conclusion, will Momoa be the DCU's latest live-action appearance of Lobo? We'll have to wait and see. For now? We know that he looks fantastic as Lobo, and we hope the rumours hold some truth. Besides that, only time will tell.
RELATED: The DC Universe's Lobo Might Have Been Introduced in Guardians of the Galaxy
Does Jason Momoa look fantastic as the DCU's Lobo?