If you have been a Nintendo Switch owner long enough, you should be well acquainted with the infamous Joy-Con drift. For those unfamiliar with this issue, it is essentially the device's joysticks taking on a mind of their own. The joysticks create a false input that can be highly annoying. Without the user even touching the device, the device will inevitably move around whatever is on your screen, and during a game, this can be the cause of your loss and/or having to restart. While it is possible to send your device away so the Joy-Cons can be repaired at Nintendo, it does not change that it will start acting up again. So, what can one do instead? How can this issue be resolved permanently?
RELATED: Nintendo Switch Pro Cancelled Because It Could Not Keep Up With Competitors
Well, to answer the question, there may finally be a solution to the years-long struggle that has been the Nintendo Switch's Joy-Con drift. A company called Gulikit, which specializes in gaming accessories of superior quality to other competition companies, has created a set of Joy-Con replacements that is said to be able to solve the problem of Joy-Con drift once and for all. If you are curious to find out how exactly this will be done, then read ahead to find out more.
How Reliable Are the Accessories From Gulikit?
Before jumping into the breakdown, surely you are curious whether Gulikit is reliable. And to answer the question, they are very reliable and quite prominent in the tech world. They have various devices such as replacement controllers, charging docks, and replacement adapters, buttons, and analogues. Some of the biggest tech enthusiasts have reviewed and tested their devices. For example, Linus dubs their KingKong 2 Pro controller as superior to other controllers on the ShortCircuit YouTube channel. The controller reviews are great, and one recurring praise is the electromagnetic joystick that makes drifting impossible. This is very promising for the Nintendo Switch Joy-Con drift problem.
RELATED: Why The Nintendo Switch 2 Could Be A PS5 Killer
How Will Gulikit Fix The Problem Even Nintendo Could Not Fix?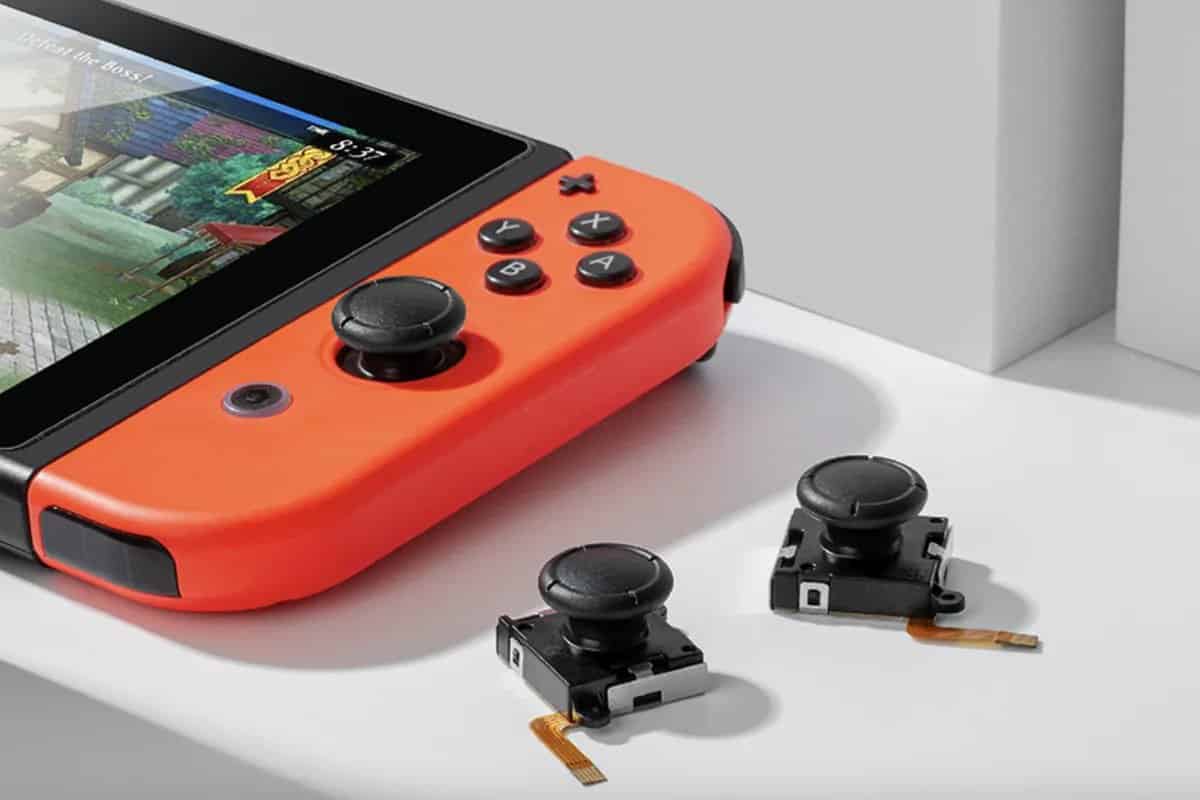 The main reason the Nintendo Switch even has a drifting problem is due to the technology they use under the hood. The problem lies in their constant use of potentiometers, a technology that inevitably will wear out over time. The result is your Switch receiving incorrect signals and then drifting. An excellent example of what happens to the potentiometers is how Ko Shiota, the executive of Nintendo, describes it. He reported it as similar to car tires and how they eventually wear out due to constant friction with the road. And it is annoying that they are aware of what exactly the issue is but do not attempt to resolve it on their own.
In comparison, the Gulikit replacement Joy-Cons will use Hall effect sensors, similar to what is included in the KingKong 2 Pro controller mentioned above. This technology will make drifting impossible as it uses magnets to detect the joystick's movements. This also means that none of the components will be rubbing against one another, so friction and wear-and-tear won't ever occur. This is the same technology that Sega used in the 90s with their Dreamcast controller (and yes, this is another jab at Nintendo's lack of innovation).
RELATED: Nintendo Switch Online + Expansion Pack: There's Never Been A Better Time To Upgrade
Where Can You Buy It?
The replacement Joy-Cons can be found on Amazon for around $27 (R460) and require users to install them manually. And while that may seem like a daunting task, there is a video available on iFixit that can help with the dismantling process. Furthermore, the product has the necessary equipment to install them, such as a plastic pry, tweezers, replacement screws, and a screwdriver.
So far, the only complaint about the replacement Joy-Cons has been that the analogues leave a small gap between the device's ring, which allows dust and debris to get in. Although this might just be an aesthetic issue, only time will tell how it will affect the device overall.
RELATED: Nintendo Switch Has Overtaken Playstation 3 in Sales Worldwide
Are you excited about the replacement Joy-Con devices? Are you glad there's finally a solution to Nintendo Switch's Joy-Con drift?