Henry Cavill is one of those rare gems in the entertainment industry who could probably pull off any movie role he is given. With his chiselled physique, undeniable charm, and incredible acting skills, Cavill has proven time and time again that he can seamlessly transform into any character he portrays. Whether it's the iconic Superman or the ever-stoic Sherlock Holmes, Cavill's versatility and dedication to his craft make him a truly exceptional actor who very rarely disappoints. And with his latest role as Geralt of Rivia in the hit Netflix series The Witcher, the 40-year-old actor further solidifies his status as a versatile performer.
RELATED: 10 Times Henry Cavill Revealed He Was the World's Biggest Nerd
The fantasy drama series, The Witcher, took Netflix by storm. The highly anticipated show was praised for its immersive world-building, complex characters, and gripping storyline. Cavill's portrayal of Geralt of Rivia, a monster hunter with a mysterious past, captivated audiences and showcased his ability to bring depth and complexity to any role. With his commanding presence and undeniable charisma, the convincing actor effortlessly brought the beloved character from the pages of Andrzej Sapkowski's novels to life on screen. However, fans recently received season 3 of the hit show, which marks the ending of the British actor's journey as Geralt.
Cavill's portrayal of the beloved character has been nothing short of phenomenal, but with Henry leaving the cast of The Witcher, it opens his schedule for new roles. Now, in the latest news, there are talks about the versatile actor potentially taking on another iconic role – and this one will surely have fans in a tizzy.
While nothing has been confirmed yet, rumours are swirling that Cavill might be in discussions to portray a legendary secret agent in an upcoming spy thriller. Picture this: Henry Cavill in a sleek suit, engaging in high-stakes espionage and showcasing his action-packed skills. Sign me up for front-row seats, right now!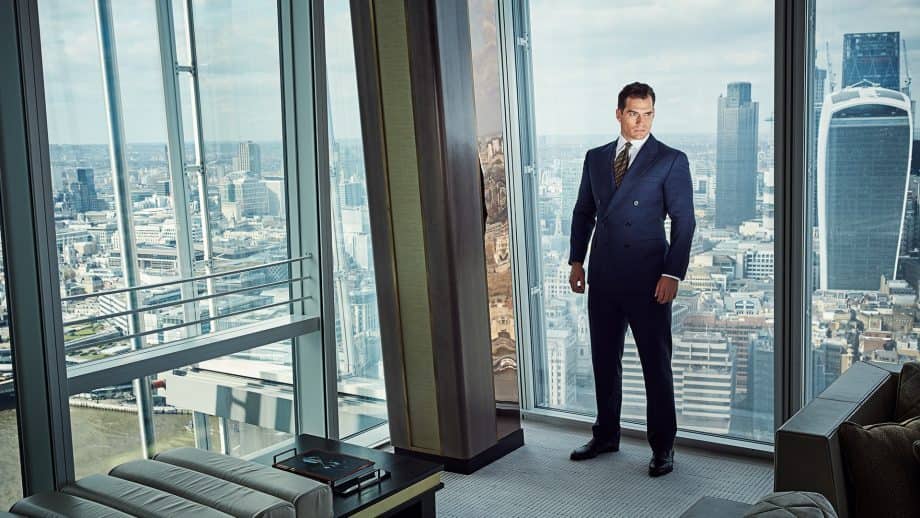 RELATED: Netflix's The Witcher Proves Criticism Is Dead
Recently, Cavill's name has been swirling around in the rumour mill as a potential candidate to take on the iconic role of James Bond. With his suave demeanour, undeniable charm, and action-packed performances, Cavill seems like a natural fit for the legendary British spy.
His role as the dashing Napoleon Solo in The Man from U.N.C.L.E. showcased his ability to exude sophistication and effortlessly handle high-stakes espionage, leaving audiences yearning to see him in a Bond tuxedo.
Cavill's physicality and dedication to his craft make him an ideal candidate to step into the shoes of the iconic 007 agent. With his experience in portraying complex and multifaceted characters, there is no doubt that he would bring a fresh and captivating interpretation to James Bond while still honouring the character's rich history.
RELATED: "I Wasn't Favouring Henry" – James Bond Director Says Henry Cavill Is Too Old To Be 007
To see this talented actor take on the role of James Bond would undoubtedly be a thrilling and memorable experience. Cavill's ability to seamlessly transition between intense action sequences and heartfelt moments of vulnerability would add a new layer of depth to the iconic character, making him even more relatable and compelling to audiences. It's clear that Henry Cavill has the charisma, talent, and versatility to make James Bond his own; let's hope the studio execs give him a shot this time around.
What character would you like to see Henry Cavill bring to life next in his next movie?