In Ninja Theory's Hellblade: Senua's Sacrifice, which is now finally available for Xbox One, the struggle of overcoming your past takes shape in the form of a harrowing interactive hack and slash game. With incredible visuals (some of the best we've ever seen) and a haunting soundtrack, the enlightening action game perfectly paints a dark and macabre world of loss, pain, death and mental illness. It's rare to find a game that covers such deep themes, and probably even rarer that it does it so as well, but Hellblade: Senua's Sacrifice is something very different from anything you've played before. It's thoughtful.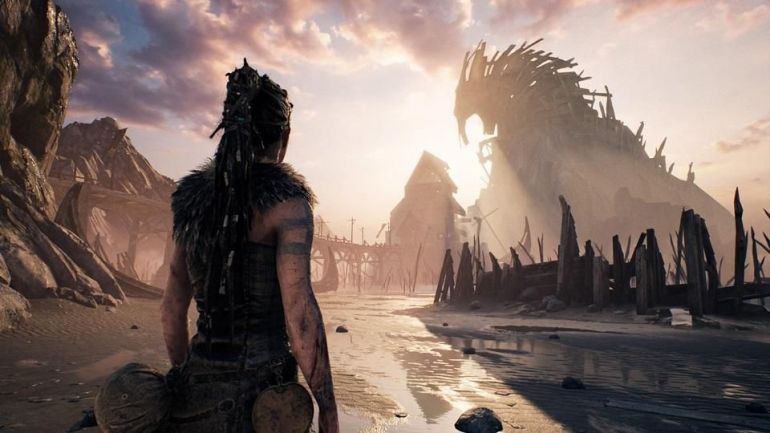 As one of last year's biggest surprises from the veteran game developer, Hellblade: Senua's Sacrifice went on to receive high praise from critics and audiences for blending its third-person action gameplay with a personal story that tackles mental illness in an inventive and sympathetic way. Set in the Celtic and Viking myths, the psychological character study follows a young warrior named Senua who enters hell with the severed head of her dead boyfriend to reclaim his soul. Armed with a sword, she does so all alone. And yet it's not an epic tale of revenge.
The character suffers from hearing voices and has a total disconnect from reality.
From the very opening moments of the disorientating game, with Senua paddling past burned and staked corpses, it becomes increasingly difficult to tell what's real, what's supernatural and what's just an elaborate hallucination in Senua's mind. The character suffers from hearing voices (who often encourage her, put her down and guide her) and has a total disconnect from reality. Often this results in terrifying and heart-wrenching moments. "The hardest battles are fought in the mind, not with the sword," Sensua recalls her lover telling her.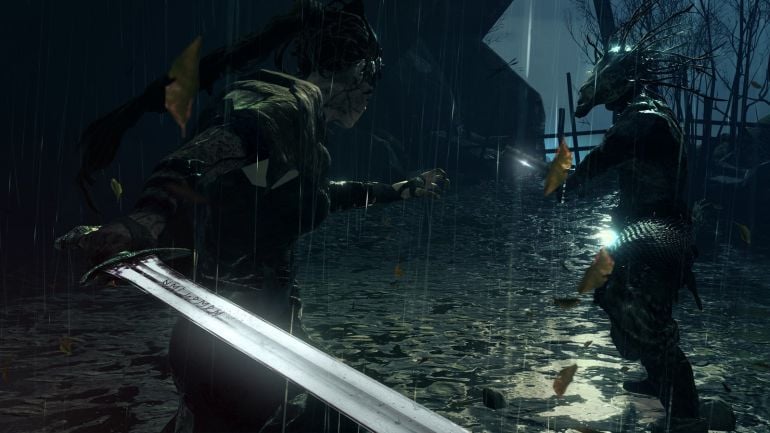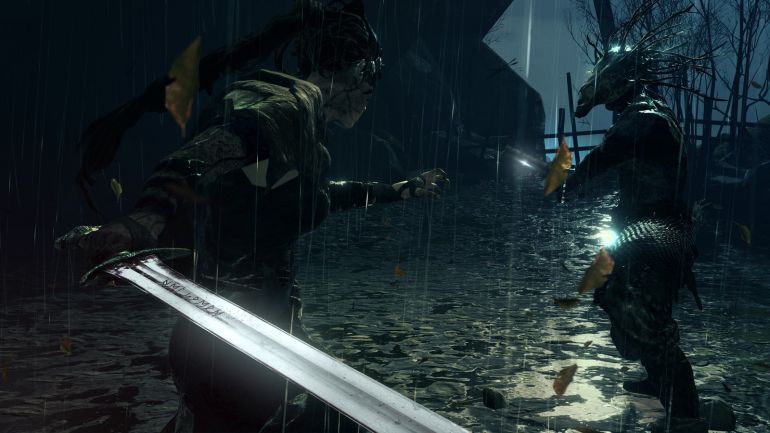 Ninja Theory clearly has done their homework on psychosis and it shows in the game. While many other studies might have handled the subject without care, they have taken the time to treat the seriousness of the illness with compassion. While there might be similarities drawn between Hellblade: Senua's Sacrifice and God of War, in terms of setting and gameplay, they also couldn't be further apart. While Kratos would stomp into hell hacking and slashing all sorts of monsters, Senua seems a lot more fragile and unsure of herself. You can see it in her reluctant walk and her hurried breathing. Furthermore, it always remains grounded, even when there are giant monsters, demons and supernatural elements involved. Senua's journey is about finding the strength within to endure. That comes across in the countless puzzles she has to solve as well as the combat battles she undertakes.
Senua's journey is about finding the strength within to endure.
Senua's psychosis is front and centre of the eight-hour game. And Ninja Theory uses everything in their arsenal, including lighting, perspective, and sound, to perpetuate feelings of anxiety and fear throughout. You constantly feel vulnerable when exploring a new area. As a result, it can become incredibly difficult to play at times. Even with its amazing graphics and bewitching cutscenes, there is only so much you can take in a sitting. With the game's layers of metaphors and often barren backdrops, you'll find yourself feeling a lot like the character and seeing the world through her eyes. That's not always easy to digest.
Hellblade's main issues come from repetitiveness, formulaic design and confusing layout. There were often times where I ended up just wondering around aimlessly not knowing where I was headed or what to do next. More than that, the repetition of exploring, opening a door, solving a puzzle, fighting a creature, and then exploring, opening a door, solving a puzzle and defeating a creature again and again became frustrating.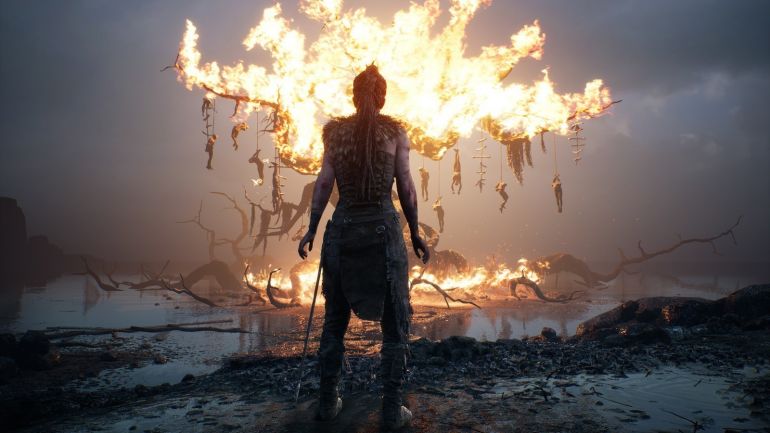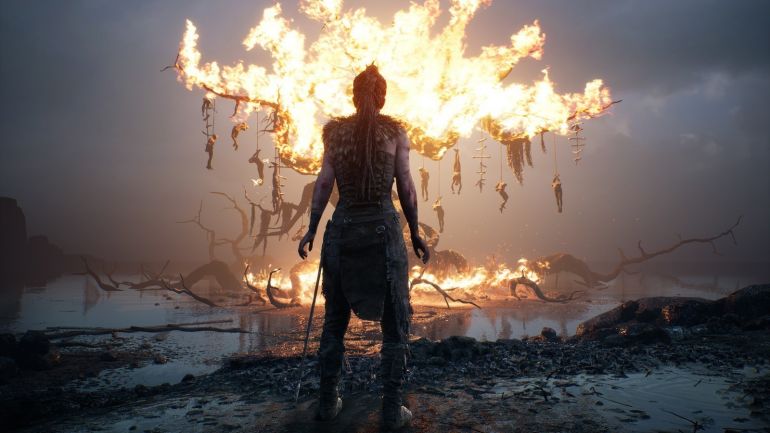 Hellblade: Senua's Sacrifice isn't a perfect game, but it sure is a clever one. Visually, it's unmatched. However, I would have prefered some variation in the puzzles and the journey. That, including the very stiff combat controls (you're basically restricted to heavy or quick strikes), puts a damper on what could have been a truly amazing experience.
While I can't say it's fun, it's a cleverly conceived game with a really great premise that just falls short of being a masterpiece.