On October 12th, Google released a doodle honouring the 181st birthday of Helena Modrzejewska (Modjeska), a renowned Polish actress known for her Shakespearean roles. Better known by her stage name "Madame Modjeska," this particular doodle could only be seen by Google users who resided either in Poland or in the United States.
The question, however, is who is this mysterious Polish woman, and why did he get a Google doodle in just those two specific territories? The story of Modjeska's life is as enchanting as the plays she used to perform, and there are some who say that she has never stopped doing theatre. Others refer to her as the first female celebrity in American culture.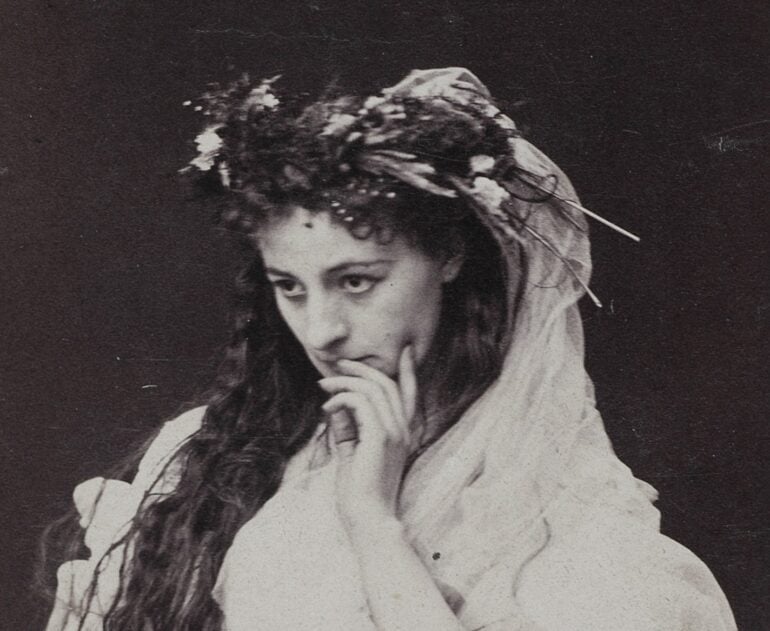 Early Performances
Helena Modrzejewska was born in the Free City of Cracow on October 12, 1840. Her birth name was Jadwiga Benda (but she was later baptized Helena Opid), a fact that would change later in her life during her first marriage.
Most historical figures have an uncomplicated early life, but that's not the case with Madame Modjeska. We know for sure that her mother was Jozefa Benda, but the question of who her father was is a bit more complicated than that. While some historians believe that her father could have been a Polish royal, Modjeska tells in her autobiography that she believes her dad was a musician by the name of Michael Opid (Michal Opid).
Be it as it may, it's clear that music and the fine arts were part of Modjeska's life since the very beginning. Later on, in 1861, Modjeska married an actor called Gustave Sinnmayer (Gustaw Zimajer), who went by the stage name Gustaw Modrzejewski or Gustav Modrzejewski. Modjeska would adopt the feminine version of her husband's name, calling herself Helena Modrzejewska from that point on.
In 1862, Modjeska would appear in her first Romantic drama: an adaptation of a Polish play called "Balladina" written by Juliusz Słowacki. She would continue working on Polish theatres for a while – mostly because she couldn't speak German and couldn't act in Vienna as a result.
In 1865, Modjeska parted ways with Sinnmayer. She took their son with her, who would later be known as the civil engineer Ralph Modjeski. A few years later, in 1868, Modjeska consolidated her fame as an outstanding thespian in Warsaw – a city where she acted for eight years.
That same year, in 1868, Modjeska married for a second time. The man was Karol Bożenta Chłapowski, a Polish nobleman. A curious man, Chłapowski chose to change his name to 'Count Bozenta,' which he believed would be easier for Americans to pronounce. Despite his stage name, Bozenta was not a real Count, but rather a noble from a Polish untitled landed gentry.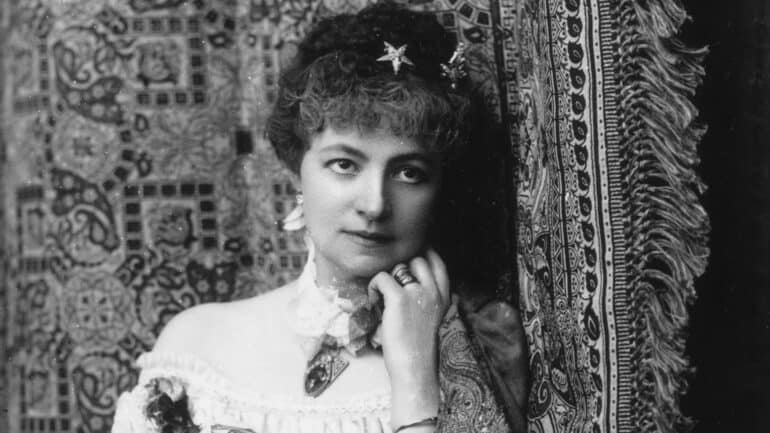 American Dream
Before we move on, we should talk a bit about the Poland that Helena Modrzejewska called her home. At the time, the country was under the rule of the Russian Empire. The Russians severely limited most pro-Polish demonstrations and punished such actions with force.
An episode that stuck with Modjeska was when a group of schoolchildren offered her a floral arrangement that included the red and white colours of the Polish flag. Upon seeing this, Russian authorities seized the arrangement and made it so the schoolboys were permanently expelled from every school in Poland. One of the students, Ignacy Neufeld, took his life as a result of this; a heartbroken Modjeska attended his funeral.
Needless to say that Modjeska had hardly any love for the Russian authorities. For those reasons, she decided to follow her husband to America, where promises of freedom and opportunity abound.
America was a popular place for Polish expatriates in the early days of the 20th century. Some of Modjeska's artistic acquaintances were already living in the United States, and the idea of forming a group of cultured individuals of Polish descent was all too enticing for Modjeska.
In 1876, Modjeska and her husband relocated to Anaheim, California, where the couple bought a ranch. They didn't move alone, as they brought with them a group of close friends that all belonged to Poland's artistic royalty. The troupe planned to establish themselves as ranchers in the New World – an experiment that soon proved to be a disaster.
None of the Polish immigrants that came with Helena Modrzejewska and her husband knew the first thing about the intricacies of running a farm. To make matters worse, they barely spoke any English, which made the idea of becoming ranchers for the rest of their lives no more than a pipe dream.
The group soon went their separate ways, and Modjeska was forced to return to the stages. Unbeknownst to her at the time, she would acquire even greater success in her new home, even if her English was not the best and her accent was quite thick.
Modjeska's Legacy
The very next year the actress came to America, Helena Modrzejewska was already a well-known star in some of the most renowned theatres in California. Her American debut took place in the California Theatre in San Francisco in 1877. Surprised by her performance, theatrical agent Harry J. Sargent offered her the chance to perform in some of the most popular venues on the east coast, leading to Modjeska's New York debut.
In 1879, the Polish actress began a three-year tour around England – a visit that was intended mostly as a way to improve her English. At her return to America, Modjeska brought with her new plays that had yet to reach the New World. She produced the first adaptation of a Henrik Ibsen play in America in 1883: a contribution which only added to her long list of assistances to the American theatre.
Her rising career drew attention from women's rights movements across America, leading to her giving a speech at the 1893 Chicago World's Fair's women's conference. This speech would cost her a travelling ban to Russian territories imparted by the tsars.
It seemed like her acting career would come to a close in 1897 when she suffered a stroke that left her partially paralyzed. However, she soon made a recovery and decided that it was time to visit Poland once again. She toured the country between 1902 and 1903, which would be her last appearance in her homeland.
On April 8, 1909, Helena Modrzejewska died at Newport Beach, California, due to complications related to Bright's Disease. Her body was then sent back to Cracow, where they were buried in the Rakowicki Cemetery.
Modjeska's legacy revitalized the thespian arts in America, especially in a period when movies were yet to take the masses by storm. Several monuments and locations bear Modjeska's name in Califonia, including Modjeska Canyon and Modjeska Peak.
Her home in Modjeska Canyon, Arden, has been registered as a National Historic Landmark by the US government, and now serves as a mecca for Shakespearean aficionados (especially for her role as Lady Macbeth). Some people even swear that
Helena Modrzejewska was one of the most influential Polish-American actresses to ever honour the realm of performing arts, and that is why Google decided to honour her birthday with her very own custom doodle – which, in today's world, would be the equivalent of getting a statue.