What are the best and worst Hayden Christensen movies? Let's discuss.
Canadian actor Hayden Christensen is yet another victim of the dreaded 'Star Wars Curse.' Even though the actor has starred in a multitude of – mostly indie – films in his career, it seems like Christensen will forever be remembered as the "guy who plays Anakin Skywalker."
That being said, Star Wars Episodes II and III are certainly some of the finest flicks Christensen has starred in, and their cultural impact is something most actors can only dream of being a part of.
Today, we'll be taking a look at the 5 best films in Hayden Christensen's career, but we'll also talk about the 5 movies he'd wish he could erase from his resume.
Best: Life as a House (2001)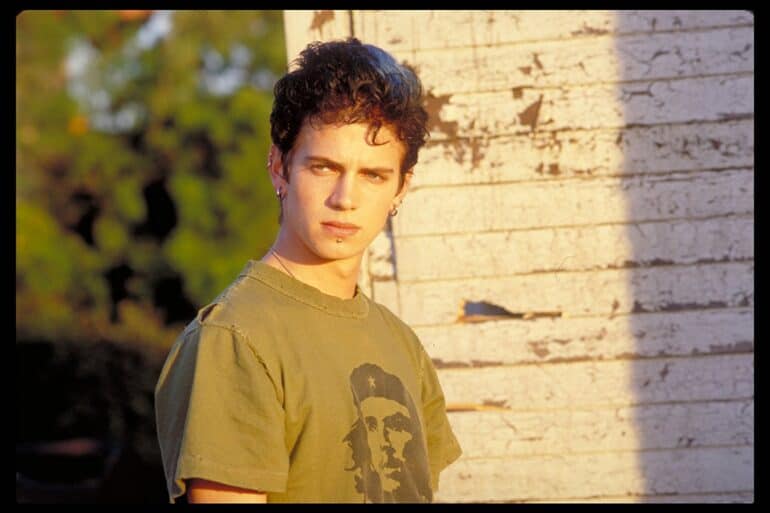 Released just a year before Christensen's big Star Wars debut, Life as a House is a tearjerker about a man diagnosed with terminal cancer mending the relationship with his teenage son. The movie stars Kevin Kline as George Monroe, a man that, upon receiving the news of his impending death, decides to renovate his house with the help of his son.
Christensen plays the role of Sam Monroe, a sixteen-year-old with a terrible attitude and even worse habits that is unable to connect with his father. Although the film received a mixed response from the critics, audiences took notice of Christensen's acting skills. In the end, his role in Life as a House earned the young Canadian actor a Golden Globe nomination for Best Supporting Actor.
Worst: First Kill (2017)
2017's First Kill is an action movie that has a much older Hayden Christensen playing the role of a wealthy broker who takes his family on a hunting trip. Things take a turn for the worse when they stumble upon a criminal deal gone wrong, and Will's (Christensen's character) son is kidnapped.
Speaking of action flicks, First Kill sees Christensen sharing the screen with one of Hollywood's biggest names in the genre: Bruce Willis. Willis plays the role of an unnamed police chief – just the kind of individual you'd like to avoid when you're messing around with the wrong people.
First Kill fared catastrophically at the box office, mostly due to the film's bland plot and forced performances. According to review aggregator Rotten Tomatoes, neither audiences nor critics particularly enjoyed the film, counting with a Tomatometer of 15%. The movie didn't do much better in Metacritic, where it has a Metascore of 39, indicating some "generally unfavourable reviews."
Best: Vanishing on 7th Street (2010)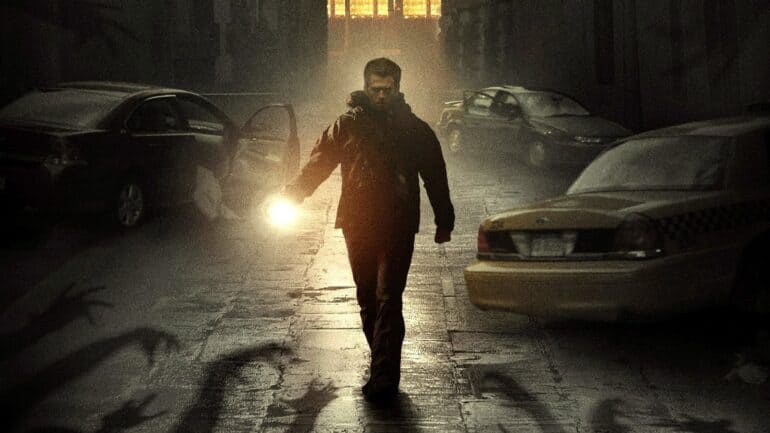 This intriguing horror thriller has an interesting concept at its core: what would happen if, suddenly, most of the world's population vanished? Vanishing on 7th Street takes place in Detroit, where most of its inhabitants have mysteriously disappeared. The few people that remain suddenly notice that the darkness comes, and with it also comes their worst fears.
Christensen plays Luke, one of the lucky(?) who remains alive in the desolate Motor City. Along with a group of people, Luke has to adapt to living in this brave new world, a world that devours everything in its wake as soon as the sunlight fades.
Vanishing on 7th Street sits comfortably in that awkward line between 'good' and 'terrible:' this is a campy film that is at its best when it doesn't try to be a high concept film. Christensen is quite good in his role here, and so is John Leguizamo. All in all, this is an enjoyable film, but don't expect it to be outstanding or anything like that.
Worst: Jumper (2008)
2008's Jumper was Christensen's attempt to get the leading role in another potential sci-fi movie franchise. Unfortunately for him, the movie never really took off, even though it had some interesting concepts and solid source material.
Based on Steven Gould's 1992 novel of the same name, Jumper centres on David Rice, a man with the power to teleport to anywhere he wishes. He uses these powers to live an easy life, stealing whatever he desires. That is until he meets the Paladins, a secret society that has hunted these "Jumpers" for their alleged omnipresence.
The convoluted plot and weak special effects doomed Jumper from the beginning. Needless to say, the planned sequels never happened, and the Jumper franchise quietly teleported into oblivion.
Best: Star Wars: Episode II – Attack of the Clones (2002)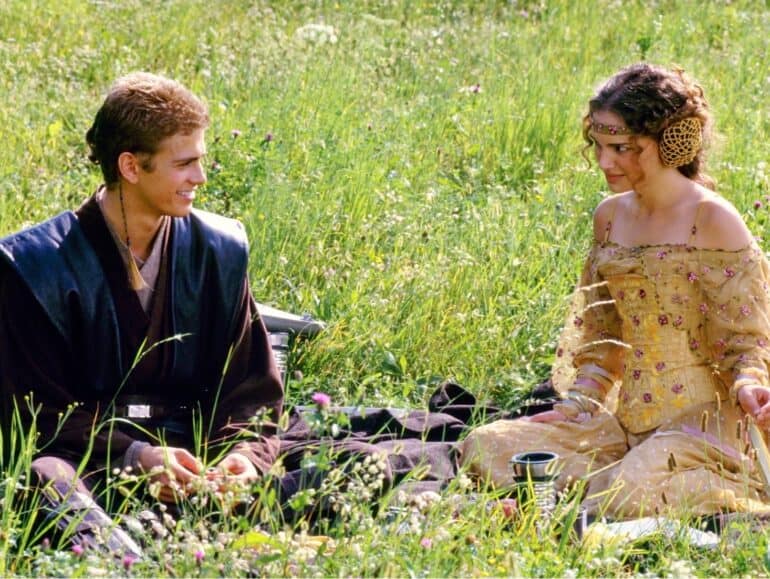 We've finally reached Star Wars territory here, and we do so with what most fans consider as one of the weakest entries in this popular sci-fi series. 2002's Attack of the Clones is the second entry in the Star Wars prequel series. After the disappointing Episode I, fans were expecting a return to form of sorts from its sequel – which, unfortunately, didn't happen.
What they got instead what's a fascinating look into the creation of the iconic Stormtroopers, and tons and tons of exposition and worldbuilding. Also, this was the first time that Hayden Christensen would play the role of Anakin Skywalker, and the audience's reaction to his portrayal was mixed.
While Christensen has proved to be more than capable as a drama actor, some of Anakin's lines are amongst the corniest things ever written for cinema. Nevertheless, the movie was a box-office success, and it plays a pivotal part in the Star Wars mythos.
Worst: American Heist (2014)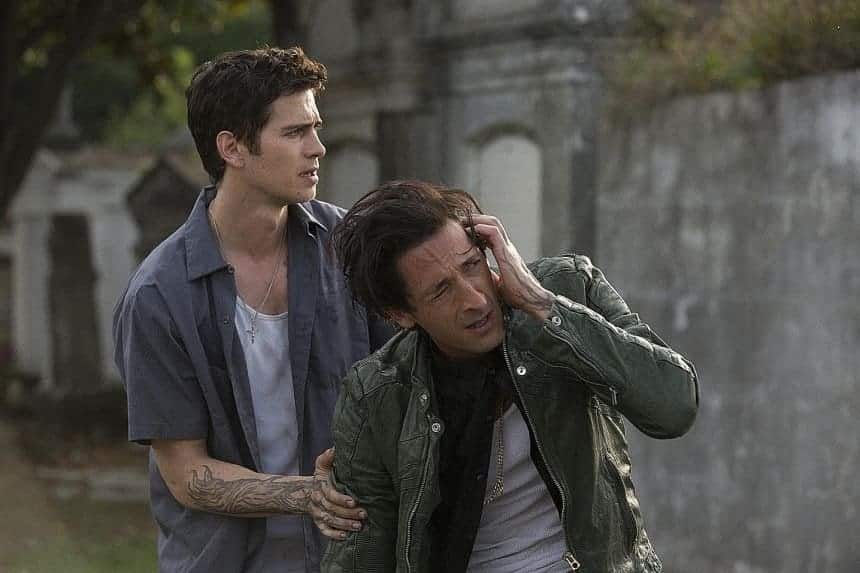 Hayden Christensen and Adrien Brody join forces in this 2014 adaptation of the 1959 film The Great St. Louis Bank Robbery. As the title suggests, the plot of American Heist circles around two brothers who get involved in a last bank heist together.
Directed by Sarik Andreasyan, American Heist received universally negative reviews, both in America and in Russia, where most of the production took place. As is usually the case with this type of film, critics hated the cliched plot and one-dimensional characters.
It didn't do much better at the box office, where it failed to make a profit, becoming one of the less profitable movies in Hayden Christensen's career.
Best: Star Wars: Episode III – Revenge of the Sith (2005)
The conclusion to the epic Prequel Trilogy arrived in 2005's Revenge of the Sith. This was set to reveal the crucial moment when Anakin turns to the Dark Side and becomes Darth Vader, and it certainly delivered when it comes to bombastic sci-fi sequences. The characters are much better written than in the rest of the prequels, too, making this entry stand out in the franchise much more.
Hayden Christensen plays Anakin better than he did in the previous movie, as he now gives the character a certain nuance thanks to Anakin's conflicted emotions. The action scenes are also more intense than in the other prequels, even though they might have been gone a bit overboard with the CGI sequences.
Worst: Little Italy (2018)
Christensen's most recent film is, sadly, one of his worst ones. 2018's Little Italy is a romantic comedy, although the term "comedy" is used quite loosely here. The movie stars Christensen and Emma Roberts as two lovers who are both united and separated by their families' love for pizza.
A modern take on Romeo and Juliet with some of the dullest jokes imaginable, Little Italy failed to impress either critics or moviegoers. The film never got a wide theatrical release and became known as one of the worst films of 2018. It just goes to show that Darth Vader and pizza simply don't mix.
Worst Hayden Christensen Movie: Outcast (2014)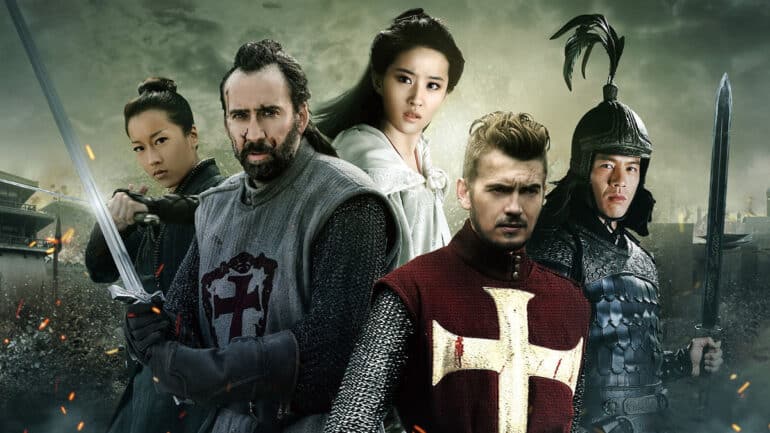 Finally, the worst movie of Hayden Christensen's career (according to critics) is 2014's Outcast. An American, Chinese, and Canadian production, the movie combines the acting powerhouses of Nicolas Cage and Hayden Christensen with the talents of Liu Yifei and Andy On.
Set during the Crusades, Outcast is an epic where East meets West and action never falters. At least, that was the movie's intention, as it ended up being one of the worst movies of 2014. It received such harsh critics during its premiere that its official release had to be postponed to 2015.
Outcast never received a proper theatrical release in America, but it did fairly well in China. Perhaps one of the reasons why the movie was so despised has to do with how unenergetic the cast seems to be. Even Cage is unusually calm in the flick, with some critics even calling him downright boring here.
Whatever's the case, Christensen also received some harsh criticism for his job in Outcast. Some critics said that he felt "lifeless" in the film, which could have been a result of a newbie director. This epic isn't Star Wars, that's for sure, and luckily for Christensen, not many people in America are acquainted with this cinematic disaster.
Best Hayden Christensen Movie: Shattered Glass (2003)
Arguably the best film in Christensen's career is 2003's Shattered Glass, a biopic about the life of journalist Stephen Glass and the scandal that shook the journalistic world for decades to come. Christensen stars as Glass, a journalist working at The New Republic magazine. It seems like every piece he publishes is met with praise; the problem is, that most of what he publishes are lies.
Turns out that Glass has been falsifying his sources and making up spicy details that are meant to boost his popularity. When he's finally confronted for his actions, the world of investigative journalism would change forever. At least, that's what we'd like to believe.
The film received near-universal acclaim, with critics fawning over the movie's depiction of Glass' life and journalistic practices. It also offered a sincere look into what could compel someone like Glass to risk his reputation in the way he did and remained thoroughly impartial at the same same time.
Stephen Glass himself also admired the film, even if it brought back some bitter memories for him. He also commented on Hayden Christensen's interpretation, which, as some critics said, really sells the story that Shattered Glass portrays.
Tell us, what are your favourite Hayden Christensen movies?