Great news for Star Wars fans – Anakin Skywalker is coming back to the franchise! Hayden Christensen is reportedly making his return to Star Wars in the Obi-Wan Kenobi series on Disney+.
The actor first played the iconic role in the final two instalments of the prequel trilogy – 2002's Star Wars: Attack of the Clones and in 2005's Star Wars: Revenge of the Sith.
According to a report by LRM Online, a new casting deal has taken place behind the scenes which will see Hayden Christensen reprise his role as Anakin for the show.
Apparently, the initial negotiations were for a cameo appearance or two. But due to the love of the prequel trilogy and the popularity of The Clone Wars series, Christensen has signed on as a series regular.
The announcement was supposed to be made at the Star Wars Celebration 2020. But the event was cancelled due to the coronavirus pandemic.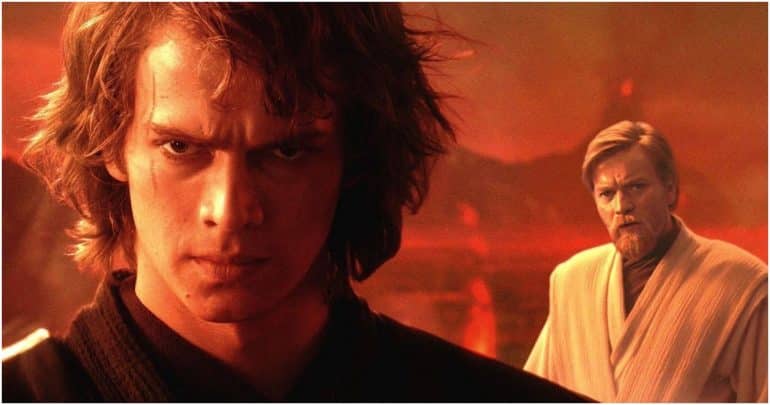 While LucasFilm has yet to confirm the news, there may be some truth to the rumours. Here's why…
Hayden Christensen has previously downplayed the possibility of a return to Star Wars. But that was years ago, and he did have a tiny voiceover cameo in The Rise of Skywalker. So he might not be completely opposed to a making a comeback these days.
Although Lucasfilm ended the Skywalker saga, they are still working on projects adjacent to the original story arc. This means there's a huge possibility that Christensen could play Anakin in a live-action series. And what better place than an Obi-Wan Kenobi show?
The only hiccup is that the Obi-Wan series is said to take place between the events of Revenge of the Sith and A New Hope – after Anakin turned to the dark side and became Darth Vader. So it's difficult to predict exactly what the narrative will entail.
The Obi-Wan Kenobi series is currently in the process of rewrites, with production expected to begin in early 2021.
Are you excited to see Hayden Christensen as Anakin Skywalker again?