Last year, I wrote an article asking whether or not movie trailers are giving away too much info and spoiling cinema. Predictably, there was a number of comments from readers who agreed. There's a new trend in Hollywood: keep giving audiences more and more trailers until they're eventually convinced to see the film on the big screen. Unfortunately, that technique seems to be working on lazy fans who keep demanding more and more from trailers.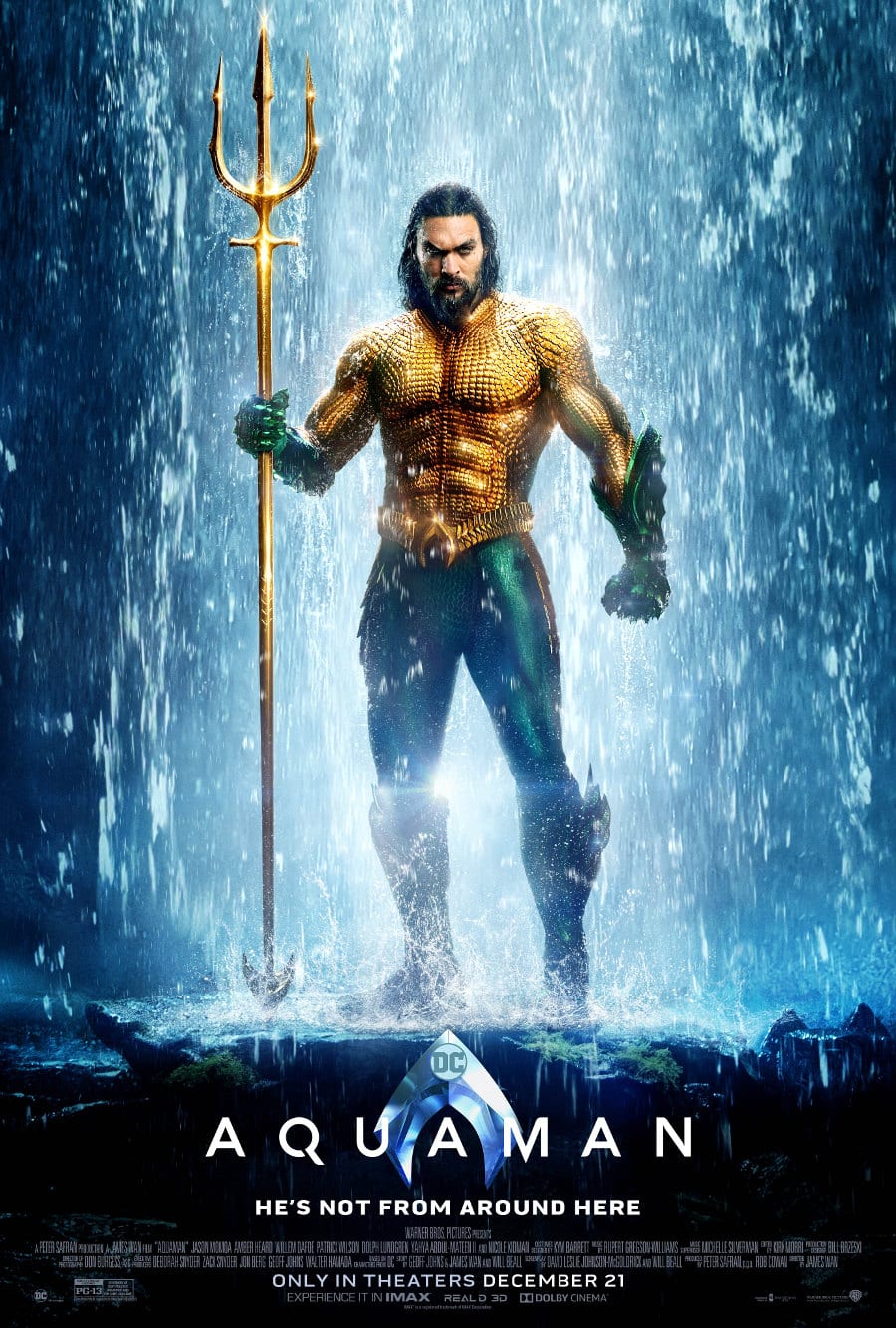 DC's Aquaman movie seems to have fallen victim to this new rule, with the company releasing a lot of footage in trailers that, when combined, adds up to more than 10 minutes of clips.
Personally, I've stopped watching them as I don't need that much to convince me to go see the film. From the opening moments of the first trailer, I could already tell that James Wan did a good job with the material and this was something I needed to see on the big screen.
For others, however, there was some doubt. And, in order to get rid of that doubt, DC has bombarded fans with more and more Aquaman promotional material – even allowing Amazon viewers to see the film early. All this, of course, was part of the DC's efforts to ensure a positive response prior to the film's release. Sadly, we all know that negative publicity has hurt the genre, and particularly DC, in the past. As such, Warner Bros. has take steps to prevent a repeat of Justice League. And part of that strategy seems to be delivering more in the trailers.
When you sit back and think about it, we've seen all the characters at play in Aquaman and not much has been left to mystery. We've seen his new suit. We've seen his underwater world. We've seen him fight against his enemies. We've seen his origin story. We've seen the amazing visuals. We've heard the amazing soundtrack. How much more do we really need to be convinced that Aquaman is a must-see film?
If you really must watch the latest trailer for Aquaman, you can find it below. But, I suggest that you don't. Rather wait to see the entire film in all its glory come release day. We've seen enough.