I'm one of those kids that grew up watching Transformers and, of course, collecting all the sweet, sweet toys. My love for these transforming toys has been passed over to my two little girls, who both have become obsessed with the characters.
Although my eldest daughter has finally reached that age where she is able to transform most of the Transformers toys (barring the really complicated ones, which even I struggle with sometimes), my youngest just hasn't been able to do the same without the help from her dad.
Luckily, Hasbro has come to the rescue once again with the release of their Transformers BotBots range of mini collectables.
It's no secret that mini collectable toys are all the rage at the moment. There is just something magical about small toys that makes you want to collect them all, and Hasbro knows this.
So, what exactly are the BotBots? Basically, they are cute little mini Transformers that can change into everyday items.
This is a great move on Hasbro's part as having them transform into everyday objects, such as laptops, sugar-coated sweets, hamburgers (yes, there are food BotBots), and even a unicorn, makes these Transformers more relatable to both younger boys and girls.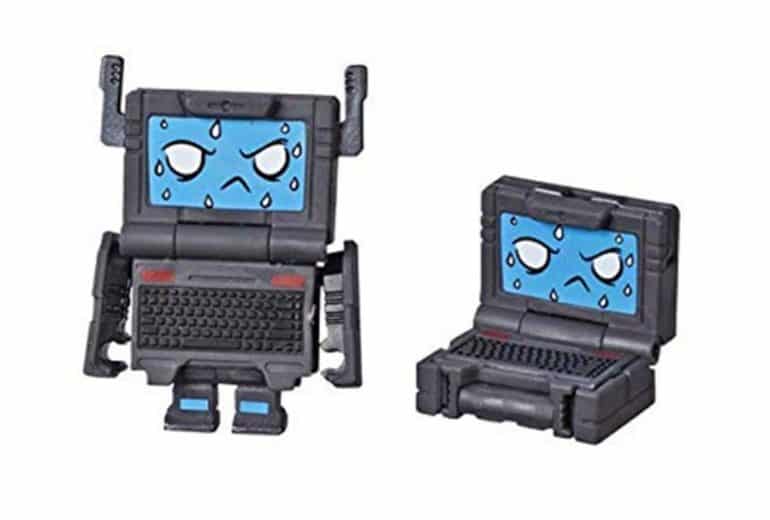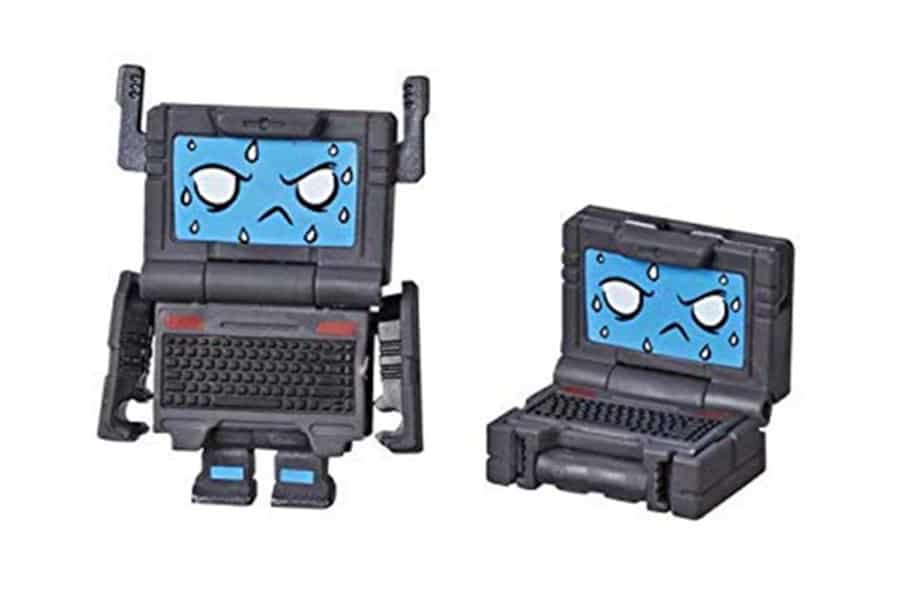 When I first opened my colourful pack of BotBots, I wasn't quite sure what I would make of these toys. Sure, they look cute from the outside, but would they have that something special to make me develop the urge to buy more?
Well, I'm glad to report that both my daughters and I immediately fell in love with these little robots.
I got a total of five little BotBots in my pack (they come in various sizes), with one being a mystery bot, which I only discovered was a little bonsai plant called Bonz-Eye when I ripped open the pack and released it from its little plastic prison.
It's is great that Hasbro adds a mystery BotBot to the larger packs (the single pack are all blind packs) as there is nothing more fun than not knowing which BotBot you get until you finally open the pack.
Along with the aptly named Bonz-Eye, we also got Pucksie (a hockey puck), Chilla Gorilla (a headset), SlappyHappy (a little ruler) and, my favourite, RaddHaxx (a laptop computer), with a double 'x' because he is the most rad of the bunch.
As we all know, a Transformer is only as good as their ability to transform. So, how well do these robots transform?
First off, I was pleasantly surprised with how much articulation was packed into these tiny bots. Each has quite a few moving parts to help disguise themselves as everyday objects. Yet, they transform relatively easily, and even my youngest daughter came to grips with their transformations within a few seconds.
One thing though is that some of the BotBots, being so tiny, do take a bit of effort to transform. This is not only because of complexity but because some of the smaller parts are tricky to grab.
I also have to mention that these little toys are really very durable as my youngest daughter tends to be quite rough when playing with her toys and not even she could break or damage them. I can, however, see some of the joints wearing out over time.
Overall, these bright little transforming robots not only kept me and my daughters busy for quite some time but also put a smile on each of our faces.
Using everyday items as inspiration and keeping the robots on the cuter side is a smart move on Hasbro's part. There will no doubt be more of these little BotBots joining our family as my daughters are already eyeing the unicorn and cupcake BotBots.
The only question now is, where will I find space for all these cute tiny little robots?
The Review
Hasbro BotBots Transfomers
Having these little Transformers change into everyday items and making them look as cute as humanly possible means that BotBots will quickly find a place in the hearts of kids and adults alike.
PROS
Just so cute
Some really interesting transformations
Great for younger Transformers fans
CONS
Some of the smaller parts can be finicky to transform
Review Breakdown
Packaging

Durability

Paintwork

Detail

Fun Factor

Value for Money