Harry Potter and Marvel are two of the most successful and popular franchises in the world.
J.K. Rowling's series of books chronicle the adventures of Harry Potter and his friends, Hermione Granger and Ron Weasley as they navigate life at Hogwarts School of Witchcraft and Wizardry. The main story arc focuses on Harry's struggle against the evil Lord Voldemort.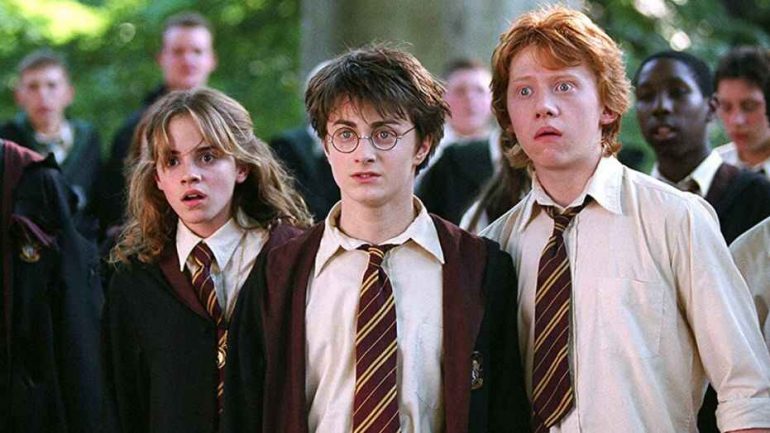 Marvel Comics is known for creating Earths Mightiest Heroes, Spider-Man and The X-Men, whose storylines are often intricately weaved together for optimum awesomeness.
But Marvel took their legendary crossovers to a new level with a cameo from Harry and his friends in the Excalibur series.
The comic opens with Juggernaut racing through the streets London, unintentionally smashing into vehicles as he tries to track down the evil X-Men. After turning into an alleyway, Cain Marko almost runs into a group of kids. While there hasn't been official confirmation about the identities of the trio, the dialogue from the scene makes it pretty clear.
After almost being run over, the girl grabs the shoulder of the dark-haired boy and yells, "Harry!"
"What was that?!" says the character that appears to be Ron.
"Dunno, but I'm glad it's not after us," Harry said.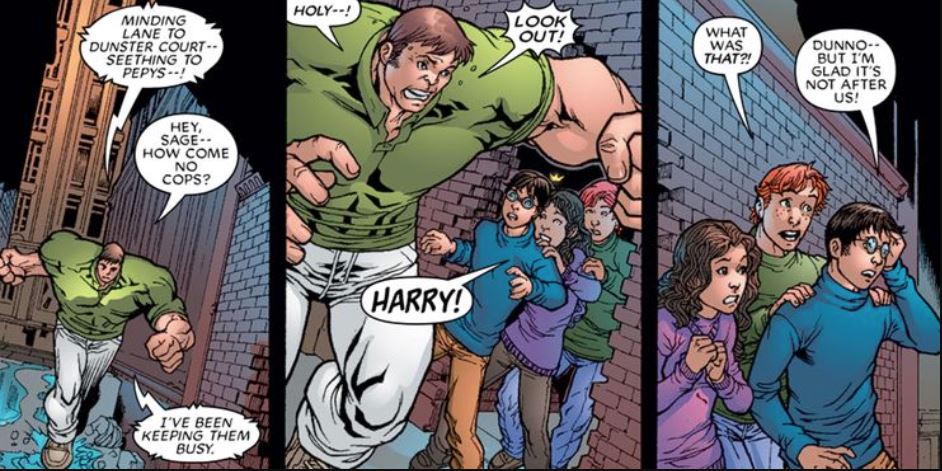 Furthermore, the kids are in London and they look exactly like their book/movie counterparts. So there's little doubt that they are supposed to be Harry, Ron, and Hermione. It's also worth noting that the cameo takes place in New Excalibur #3 which was released in the midst of the Harry Potter movie craze.
Could this cameo mean that a version of Hogwarts exists within the Marvel Universe?
Technically, Marvel does have its own school for gifted students, but maybe there's a school for wizards and witches too?
Would you like to see a Harry Potter and Marvel crossover in an upcoming film?