Harley Quinn and Poison Ivy #1 is a six-issue mini-series that follows the events of Heroes in Crisis. Together they explore their friendship and deal with their experience at Sanctuary, the secret superhero rehabilitation centre.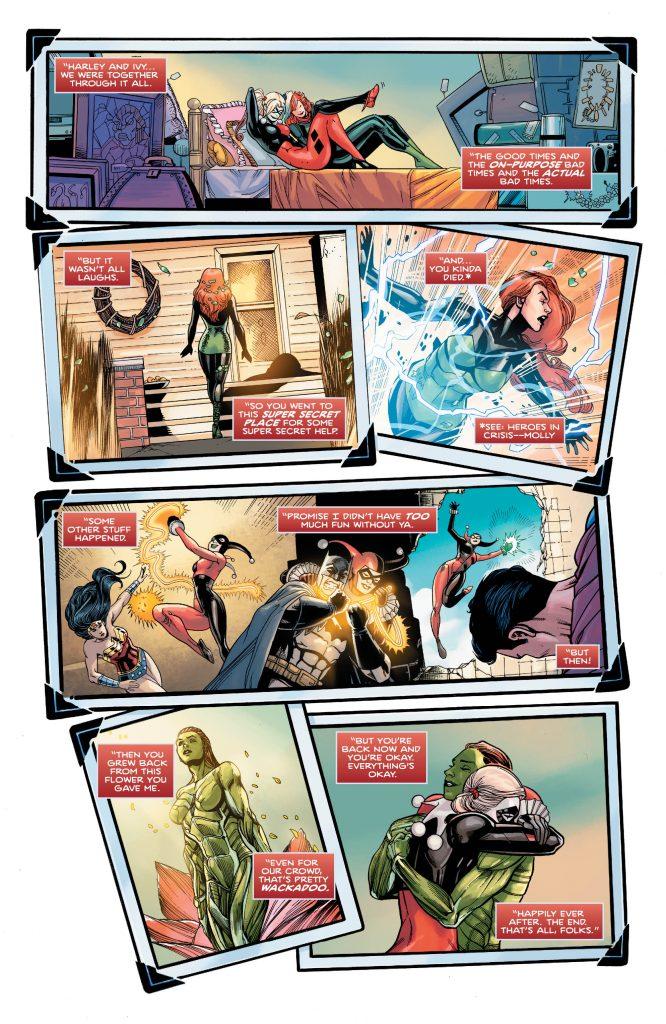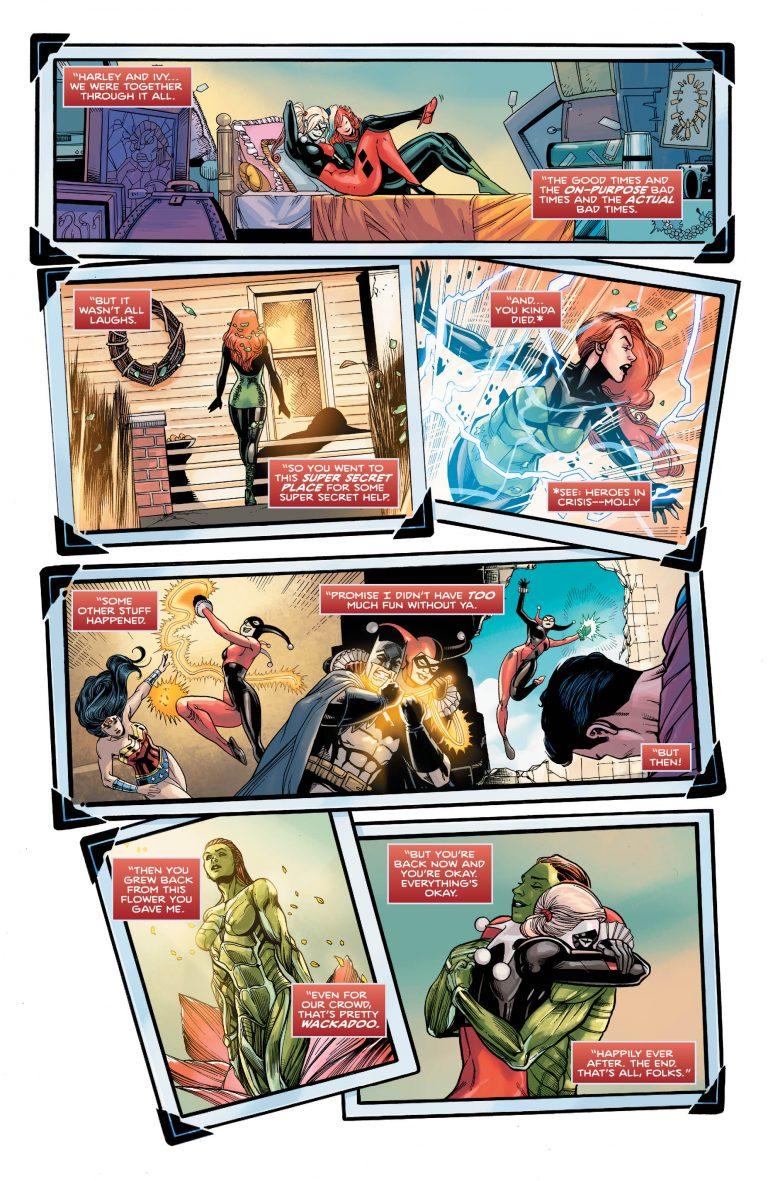 Harley Quinn fans will not be disappointed. Writer, Jody Houser does a fine job exploring the emotional state of Harley and Pamela after their traumatic experience at Sanctuary. We truly connect with these two and see the bonds of a real friendship.
Houser has great lines for Harley. Some of her quips had me laughing out loud.
The writer has a keen understanding of the character, expertly balancing Harley's humorous, cute and sadistic personas. While there is a lightness and levity to the story, Houser uses Harley's inner monologue to showcase her vulnerability and insecurities. It hints at the darker psychological phantasms beneath the punk/sugar and spice exterior.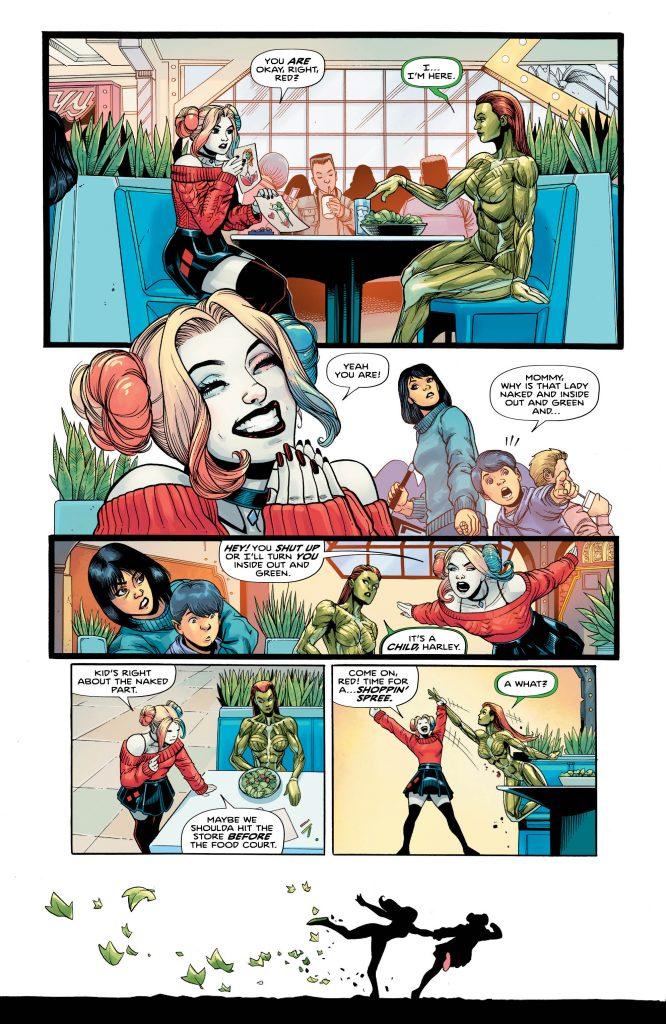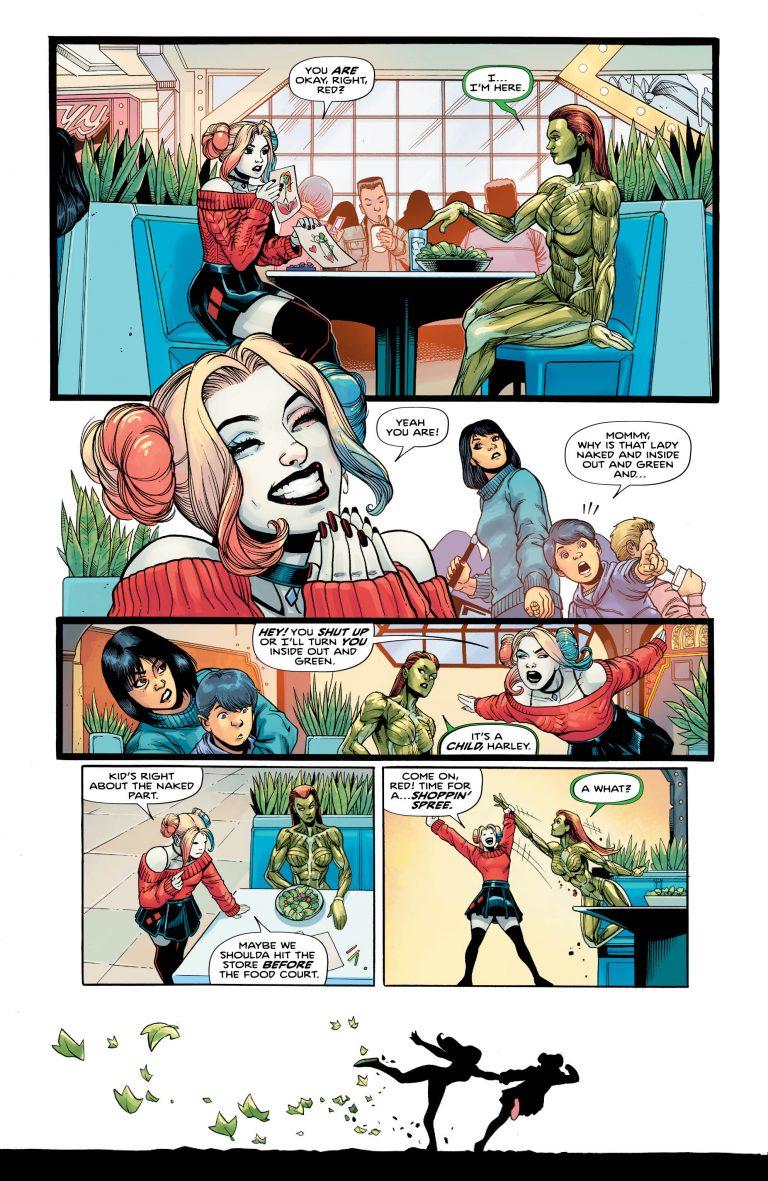 Harley Quinn and Poison Ivy #1 delves into the struggles Harley and Ivy face. Quinn, accused of mass murder and Pamela, dying but resurrected thanks to Harley's help. All this trauma and grief is written without the characters and story becoming overly emotional and sappy.
The 'Thelma and Louise' angle is great, and the story is a fantastic mix of action, emotion, humour and drama. Hopefully, we can explore more of Poison Ivy's experience and feelings in the next issue.
Adriana Melo's pencil work assists the light, humorous aspects of the story as it has a softness and clarity.  She avoids heavy shadows, but her choice of angles and composition of a scene conveys the correct intent of the writer. The movement of the characters is spot on. They also look genuinely surprised, sad or vulnerable.
The Review
Harley Quinn & Poison Ivy #1
This is an excellent first issue that should greatly please die-hard fans and new readers alike.