STX Entertainment has released the first images from their upcoming action-thriller Gunpowder Milkshake, which stars Karen Gillan and Lena Headey.
Directed by Navot Papushado from a script he wrote with Ehud Lavski, Gunpowder Milkshake is said to be reminiscent of popular films like Kingsman: The Secret Service and Wanted. Producers on the project include Andrew Rona and Alex Heineman.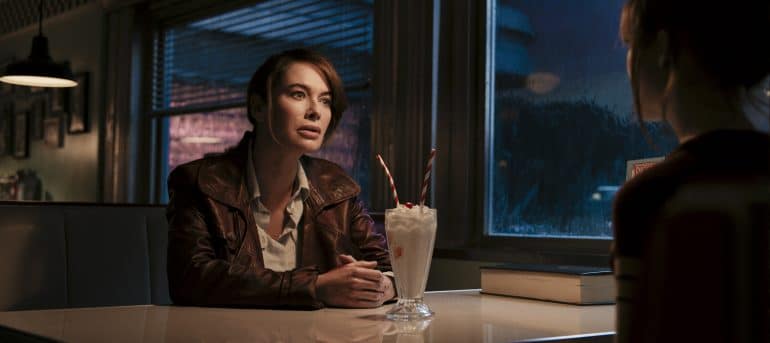 The film's story follows Sam who was only 12 years old when Scarlett, her mother and an elite assassin, was forced to abandon her. As a result, the responsibility of raising Sam was left to The Firm – a ruthless crime syndicate her mother worked for.
Fifteen years later Sam is as efficient as she is loyal. Following in her mother's footsteps, the fierce hit-woman uses her talents to clean up The Firm's most dangerous messes.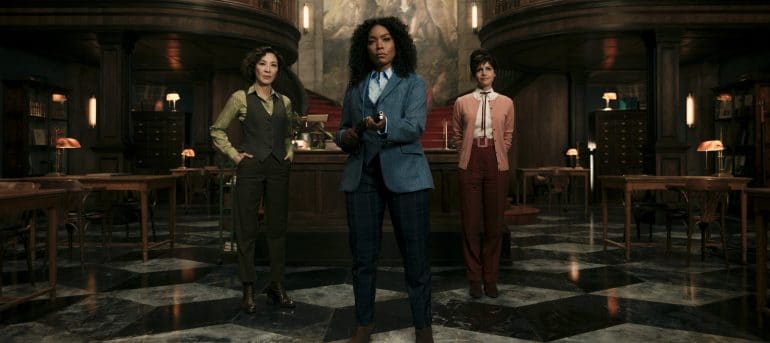 But when a high-risk job goes wrong, Sam must choose between serving The Firm and protecting the life of an innocent young girl, Emily. With a target on her back, Sam is forced to reunite with her mother and a new group of assassins called The Librarians.
Gunpowder Milkshake stars Karen Gillan as Sam alongside Lena Headey as Scarlet and Chloe Coleman as Emily. Michelle Yeoh, Angela Bassett and Carla Gugino star as The Librarians. The cast also features Paul Giamatti, Ralph Ineson and Freya Allan.
Gunpowder Milkshake is currently scheduled for release in South Africa on February 26, 2021. The film is yet to receive a release date in other territories but is also expected to hit theatres in 2021.