I should probably start by saying that even though the franchise has been around since 1998 on the original PlayStation spanning over 20 games, and despite being an anime enthusiast and a fighting game fan, I have never played a Guilty Gear game. Naturally, I jumped at the chance to try Guilty Gear Strive, the 8th mainline instalment created by Daisuke Ishiwatari and developed by Arc Systems Works. The good news is that it is designed to be simple and welcoming for fighting game newcomers, yet deep and creative for veterans.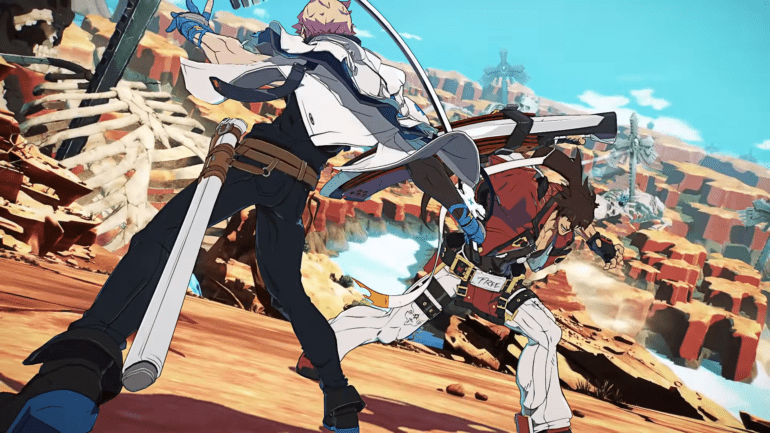 The Guilty Gear Strive Story – "Smell of the game"
The story of Guilty Gear is long and intricate, and it would be disrespectful to even attempt to summarise it here.
And while there isn't really a story mode to "play" through in Guilty Gear Strive, the game has cutscenes broken up into episodes – which is around four and a half hours long. To be honest, I actually liked this approach because in most fighting games the battles sometimes feel shoehorned in and take you out of the story.
In Guilty Gear Strive there is an in-depth glossary explaining characters and their connections, timelines of events and a correlation chart for newcomers like myself. This should help you understand the story, but I would suggest watching a few recap videos too — because the story is totally worth it. It's insane, humorous, dramatic, outlandish and action-packed.
Gameplay – "Heaven or Hell"
As a newcomer to the series, I was excited about the technical aspects of fighting, and I wasn't disappointed. There's a decent tutorial that will get you set up with the basic movements (attacking and defending) but I'd suggest doing the fantastic mission mode, which will help you master most of the mechanics in Guilty Gear Strive.
The Roman Cancel (RC) is my favourite mechanic — you press three attack buttons and it cancels startup/recovery animation with the cost of half of your tension meter. This allows you to extend combos, apply pressure or make certain attacks safe.
The netcode in Guilty Gear Strive is remarkable and playing online against players all over the world, without any lag, was incredible. This is where the game shines but also where it's at its weakest, mostly because of the tedious lobby system.
The new floor system is an online ranking based on your skill and you move up or down based on the outcomes of your fights. It keeps noobs like me from being steamrolled by veterans of the series.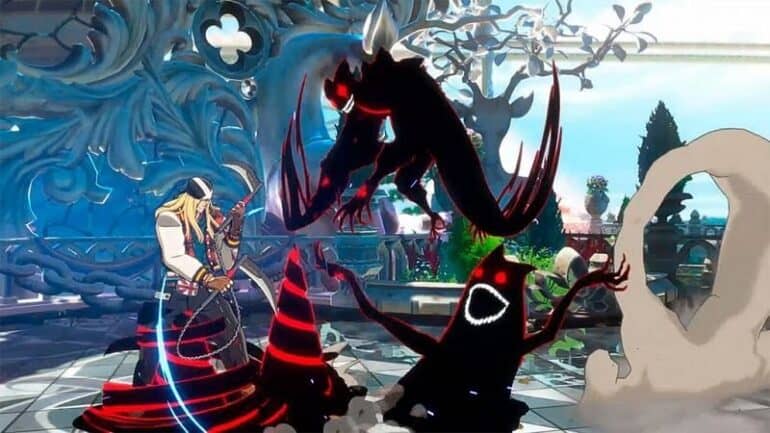 Guilty Gear Strive is a great-looking game with depth
Guilty Gear Strive might be one the best-looking fighting games ever made. The cutting-edge hybrid of 2D and 3D animation really brings the vivid visuals to life. From character designs that are beautiful and outlandish to the stages and level designs, everything is so in-depth and extravagant.
Additionally, there's a diverse roster of characters in Guilty Gear Strive, including new and old faces with move sets ranging from difficult to novice.
Sol Badguy, the protagonist of the series (and my favourite), is a meathead bounty hunter on a quest to eliminate all Gears and their creator. He is all about up-close combat with heavy combos and his move set is for hyper-aggressive players.
Giovanni, a new character to the series, is a redheaded special operations officer that has a wolf spirit named Rei. She was made for beginners, like me. You can be reckless with her as her move set is catered to be all-rounded and easier to string combos.
Sacrificing his eyesight, Zato 1 became a vessel for a shadow entity named Eddie and gained the ability to fight with his shadow. He is the most technical fighter in the game with his attacks coming from himself and Eddie. Zato 1 can be one of the best fighters in the hands of someone who knows his complex move set.
Each fighter in Guilty Gear Strive has similar inputs for their special attacks to help new players quickly adapt to different characters. This encourages you to try new fighters, and you should. Also, there's a star rating for each fighter indicating the difficulty of use, making it easy for newcomers to pick a character to start out with.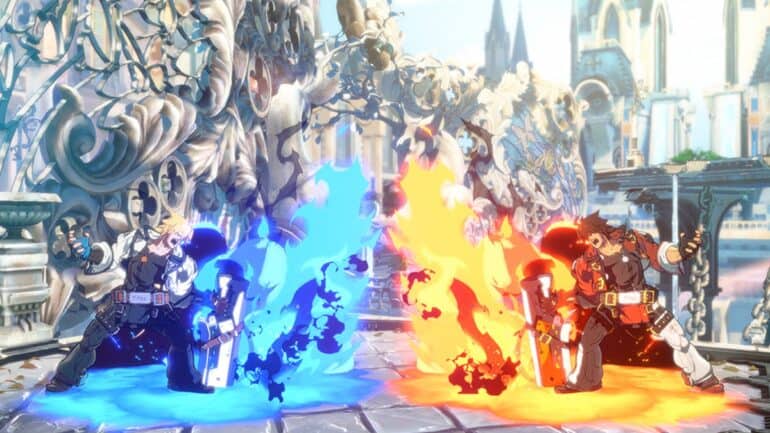 Music – "Bulls**t Blazing"
Daisuke Ishiwatari, the game director, is also the composer and has made a rocking metal soundtrack that fits perfectly with the intense high-octane fights. Each guitar riff and drumbeat helps brings the fights to life.
Players can also unlock older tracks that can be set as the main background music.
I must warn you, however, the main theme of Guilty Gear Strive, "Smell of the Game", will be stuck in your head for days.
Final thoughts on Guilty Gear Strive – "Worth the World Dollar?"
Guilty Gear Strive has a lot of replay value. If you're into competitive fighters, like in-depth fighting games, and over-the-top anime and heavy metal, this game is for you. Arc Systems Works is promising support for years and even a season pass to add more characters.
I am now a huge fan and will definitely be checking out more games in the franchise.
The Review
Guilty Gear Strive
Guilty Gear Strive is a wonderfully energetic fighting game. I strongly recommend it to anime and fighter fans.
Review Breakdown
Gameplay

0%

Graphics

0%

Replay Value

0%

Sound and Music

0%

Story

0%