Fans attending MCM Comic Con in Birmingham, England got more than they bargained for during Michael Rooker's Q&A stage panel discussion. After a bizarre start where the Guardians of the Galaxy and Walking Dead star insisted that the MC sing a nursery rhyme for him as a way the break the ice, Rooker took matters in to his own hands by dismissing any need for an MC at all.
Ignoring the usual convention protocols, Michael Rooker got off the stage to personally go amongst the crowd with his microphone, asking people directly what questions they had for him. Many in attendance were shocked at suddenly being face-to-face with the man – as were the camera operators trying to film the event, who struggled to keep up with him. The straight-shooting answers he gave were fast, fun… and sometimes surprising.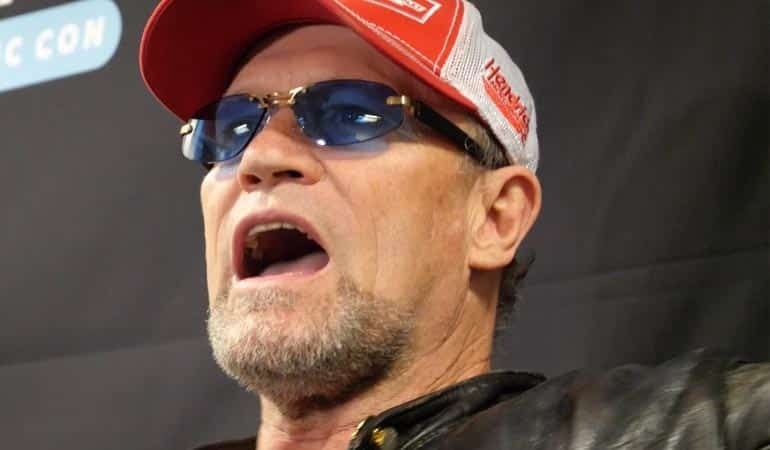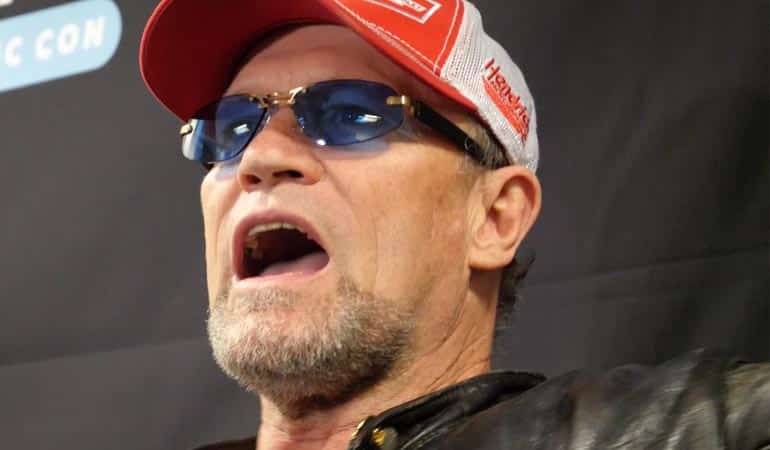 Throughout his astonishingly personal Q&A he joked that the best part of the Guardians job was getting paid, playfully teased that he may (or may not) have stolen Yondu's arrow from the set as a memento after filming had wrapped, commented that asking whether a shark or a bear would win in a fight was a stupid question, refused to swap hats with an audience member because his Chevy cap was a memento from the film Days Of Thunder, admitted that he isn't much of a drinker but likes an occasional Jack Daniels and cola, seemed baffled by the upcoming football World Cup but gave his full support to teams who the team who played in red uniforms, and enthused about his love of Marvel Comics characters.
In one of the most touching moments of the session, he spoke with a young boy who was dressed as Yondu. The child said that Yondu's death in the second Guardians film had made him cry, to which a clearly moved Michael Rooker picked the boy up and gave him a hug, assuring his young fan that Yondu wasn't gone forever and that he still lived on in some way.
Rag tag defender and autograph signer! @RookerOnline is in the autograph hall now! #MCMComicCon pic.twitter.com/v1EOd5IEOm

— MCM Comic Con (@MCMComicCon) March 17, 2018
His other interactions with younger fans also included advising a young girl that she could be Yondu if she wanted, and a hilarious moment where he tried to help a single mother find a new boyfriend at her son's insistence.
Even when the session was meant to end, Rooker seemed reluctant to leave and raced down the aisles asking more people for as many question as possible, answering them as quickly as he could. He brought a wild, frenzied energy to the proceedings, before making his way backstage where he spoke with reporters in a more straightforward fashion about various aspects of his career over the years… although he did also explain that he'd visited the local casket museum since arriving in town, and confessed to his love of chocolate-covered pretzels.
Michael Rooker proved to be a truly unconventional convention guest and, for those present, he delivered on every level.
https://youtu.be/4uolrD7OftM