After dismal numbers for Grey's Anatomy Season 18, many fans are wondering if the show will be ending soon.
Is Grey's Anatomy Ending?
Keeping a live-action show on the air for 9 seasons is an epic undertaking: managing to do so for 18 seasons is borderline impossible. Fortunately for fans, no one told that to the cast of Grey's Anatomy. This medical drama has been on ABC's television schedule since 2005 and quickly became a pop-culture icon in the same vein as House and ER.
Grey's Anatomy has now outlived both series and has even successfully created an equally-popular spin-off show in the form of Station 19. Despite its stellar reviews and enduring fanbase, it's surprising to hear that season 18 of Grey's Anatomy's run has been the worst when it comes to ratings and actually might be ending soon.
As we all know, all good shows must eventually come to an end, and it seems likely that the drama of Dr Meredith Grey's medical practice might soon be nearing its long-awaited finale.
A Very Long Run
Ever since its inception, Grey's Anatomy has been one of the most popular medical dramas on the air. Even though it followed the tried-and-true formula we saw in ER years before, the show's unique take on human drama and interpersonal relationships gave it an edge over its competition. Unlike House, which relied heavily on the medical side of the show's dilemma, Grey's Anatomy felt more focused on the relationship drama – which might be the reason why it doubled House's ratings on its second season.
However, the series' ratings began taking a hit around its 13th season. By the end of the season, the show's overall viewership had fallen under 10 million viewers for the first time since its inception – a situation that still hasn't been mended four years down the line.
Though the show is still doing relatively well within the 18-49 demographic, its overall ratings are a mere shadow of what they once were. With a long-running series such as this, it's not unusual to see some key players departing from the show, but that also has taken its toll on Grey's Anatomy's fanbase.
The first major blow came around season 12 of Grey's Anatomy, when star Patrick Dempsey's character, Derek Shepherd, was killed off. Shortly after, a series of high-profile characters also left the show, leaving it in somewhat of a fresh slate for seasons 13 and 14.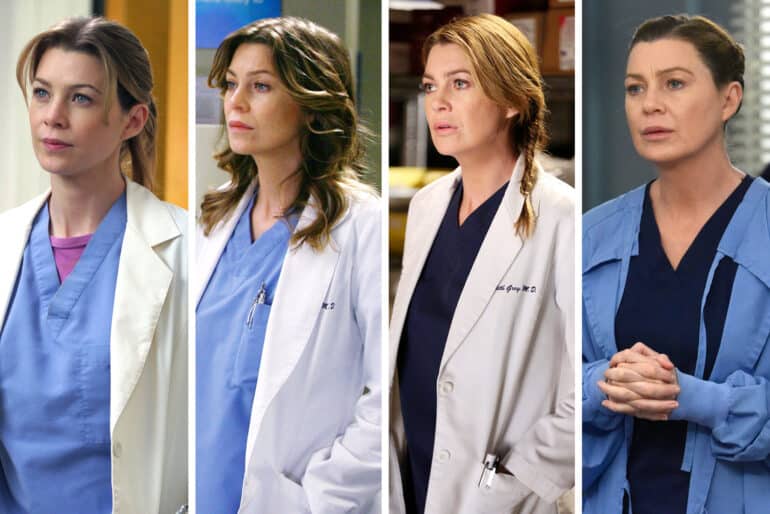 Ending Grey's Anatomy
Grey's Anatomy's latest season is the show's 18th one, and rumours are spreading about a possible conclusion or ending coming sometime in the near future. While it could be argued that the show has run its natural course already, there's no denying that most of the cast, and even long-time fans of the show, might be tired of seeing the same characters in their TVs for nearly twenty seasons.
Season 18's hook was that it promised to bring back some old fan-favourite characters into the show – but, so far, the characters that have been brought back have been more or less disappointing. There's a common trend in the entertainment industry of overpromising and underdelivering, and sadly, it seems like Grey's Anatomy has fallen victim to this.
Ellen Pompeo, who has played Dr Meredith Grey since the show's first season and is now one of the series' producers, has recently said that she's thinking about ending Grey's Anatomy. All that's left is for the fans to embrace the idea of Grey's Anatomy coming to an end sooner rather than later and that would be it for one of the most important medical dramas in the history of television.
After all, you either let your show run its natural course or you'll live long enough to see it becoming The Simpsons, and no one wants that to happen to their favourite show.
What do you think? Is the show flatlining? Will Grey's Anatomy be ending soon?