In the world of entertainment, there's a constant that's remained unchanged since the early days of cinema: multi-talented celebrities are infinitely more popular with fans and draw way more gossip than those who take acting as their only talent. It's always a joy to find out that your favourite actor might also be a gifted musician — even better if their music is actually good.
In this list, we'll be taking a look at some actors who are also talented musicians in their spare time.
1. Robert Pattinson
It seems like all eyes are on Robert Pattinson at the moment — as they usually are. The English actor is no stranger to fame after starring for years in the teen drama series Twilight and has also become the talk of film buffs everywhere thanks to his more experimental roles in movies such as The Lighthouse.
However, Pattinson is also quite dedicated to the music business. The actor has played the guitar and piano since he was four — both talents that he usually employs when he's writing songs. In 2010, Pattinson received the award for "Hollywood's Most Influential Top Unexpected Musician" from the National Association of Music Merchants for his outstanding musical performances.
That's right The Batman actor is also a really good musician.
RELATED: 10 Actors Nobody Hates
2. Russell Crowe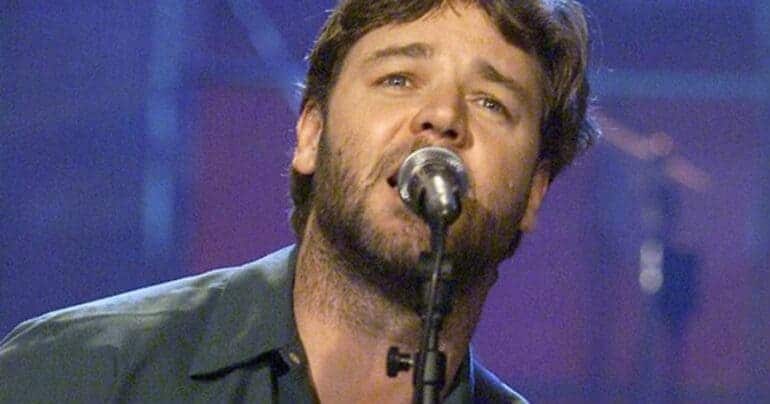 No, we're not talking about Russell Crowe's questionable performance as Inspector Javert in the 2012 Tom Hooper-directed adaptation of Les Miserables — that would be the subject better reserved for another list. No, Crowe actually has a long history in the music industry, dating all the way back to the 80s.
Crowe has even been on tour in both his native New Zealand and Australia and toured parts of the U.S. with his band, Roman Antix, in 2001. The actor/singer has an undisputed love for classic rock music, being his favourite genre to play.
3. Robert Downey Jr.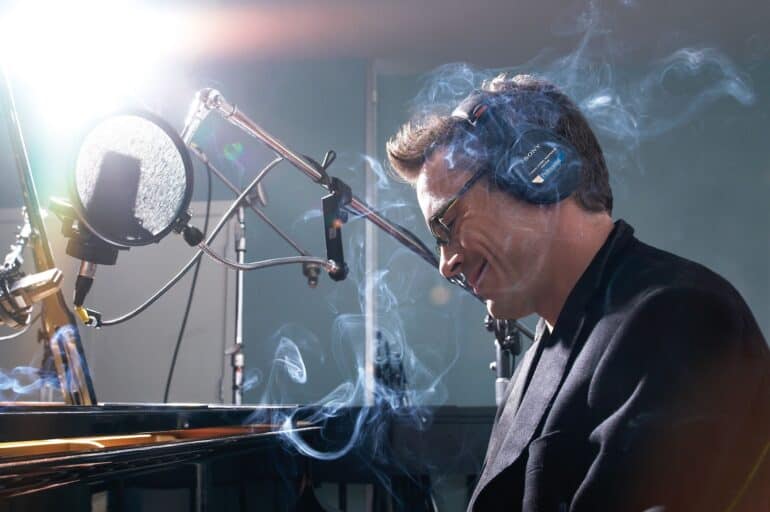 Not only is Robert Downey Jr. one of the most iconic celebrities in modern pop culture — but it also turns out that the actor absolutely loves to sing. Way before he was cast as Tony Stark and became an international celebrity, Downey co-starred in the successful legal drama, Ally McBeal.
His most popular piece to date remains his remake of the classic Christmas song by Joni Mitchell, River. This song was included in a special Holiday-themed Ally McBeal album, called Ally McBeal: A Very Ally Christmas. In 2004, Downey released his debut solo album, called The Futurist.
Why are we not surprised that the Iron Man actor is also a good musician?
RELATED: 8 Actors With Tragic & Heartbreaking Stories
4. Brie Larson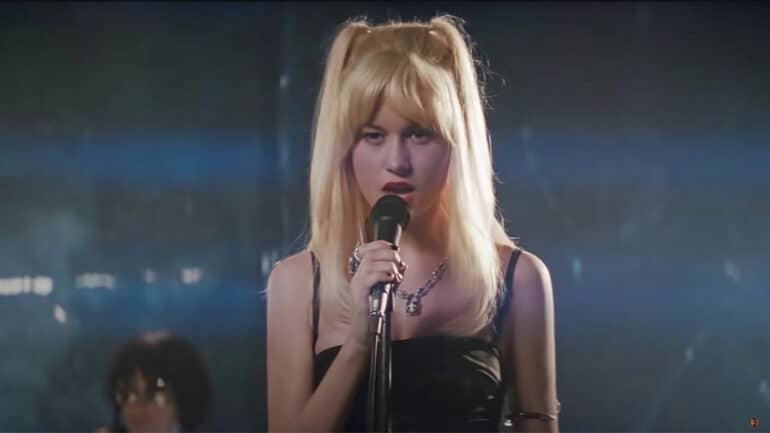 Most people are probably familiar with Brie Larson thanks to her role as Carol Danvers, aka Captain Marvel, in the Marvel Cinematic Universe. However, only die-hard Larson fans might know that the actress was a musician before any of her breakthrough roles arrived.
Larson released her first — and so far only — album, Finally Out of P.E. in 2005. The quality of her singing voice is undisputable, which might be the reason why she was cast as Scott Pilgrim's evil ex-girlfriend, Envy Adams, in Scott Pilgrim vs. the World, where she signs a superb cover of Metric's Black Sheep.
5. Jack Black
OK, maybe it won't be too surprising to mention that Jack Black is a die-hard rock addict. Some of Black's most popular movies deal with his love for music, including the cult classic comedy, School of Rock.
The real shock to those who are not all too familiar with Black's work comes from the fact that his band, Tenacious D, is truly great at making rock comedy music. Together with Kyle Gass, the duo has released four albums and has been touring for the better part of the last two decades.
6. Michael Shannon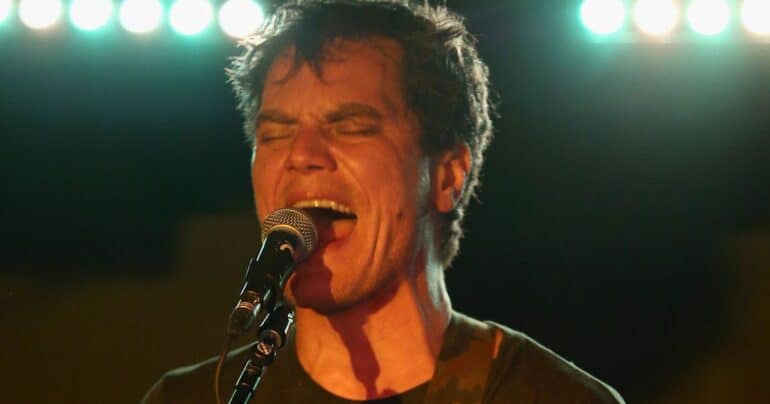 Michael Shannon is one of those actors that definitely doesn't get the recognition he deserves. Nominated twice for the Academy Award for Best Supporting Actor, it's safe to say that Shannon takes his acting career quite seriously, but so does his music career.
The actor formed his rock band, Corporal, in 2002. The outfit specializes in indie rock, though Shannon has also delved into some other genres by himself. In 2010, the band released its debut, self-titled album.
RELATED: Seeing Double: A List of Actors Who Look Alike
7. Ryan Gosling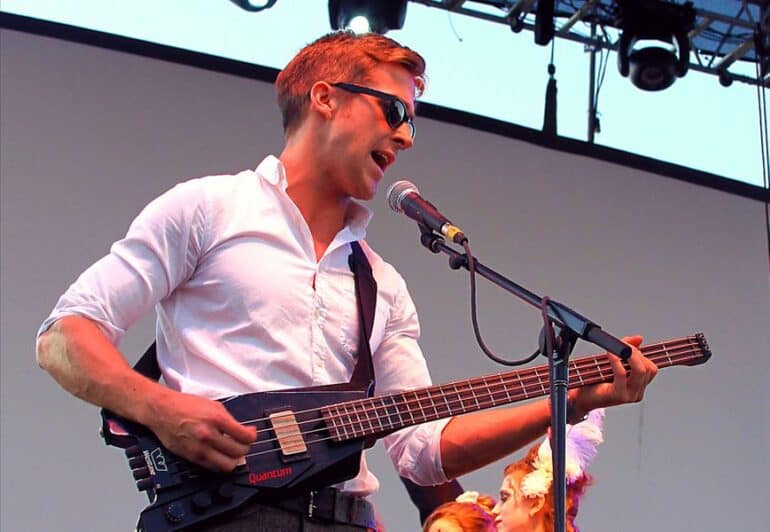 Ryan Gosling is one of those actors who regularly plays a struggling musician. Beginning his career as a child stat at the age of 13, he is now a household name in Hollywood thanks to his wide array of acting credits and his versatility as a performer. This adaptability is on full display when you see him performing live on stage with his rock band, Dead Man's Bones.
Not only has Gosling a talent for rock music, but he has also shown outstanding musical talent in some other genres, like when he played the piano in the 2016 musical, La La Land.
8. Keanu Reeves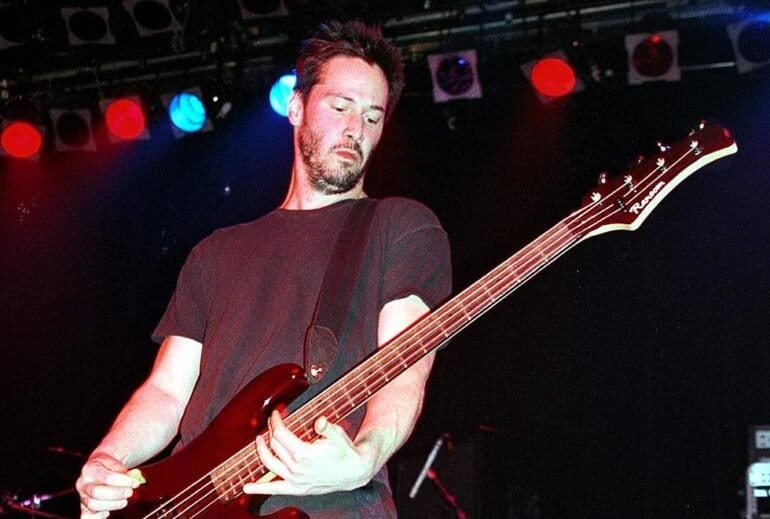 Is there anything that Keanu Reeves can't do? The Matrix actor has always been the talk of the internet, with most fans being enamoured by the actor's charming personality and genuine character.
In 1991, fresh off the success of Bill & Ted's Bogus Journey, Reeves decided to take his music career more seriously, founding the band Dogstar in the process. He plays the bass guitar and has always professed his love for indie rock music.
Keanu Reeves is an actor, musician, gamer, comic book creator, producer, and all-around nice guy.
RELATED: 10 Great Actors Who Died Too Soon
9. Zoë Kravitz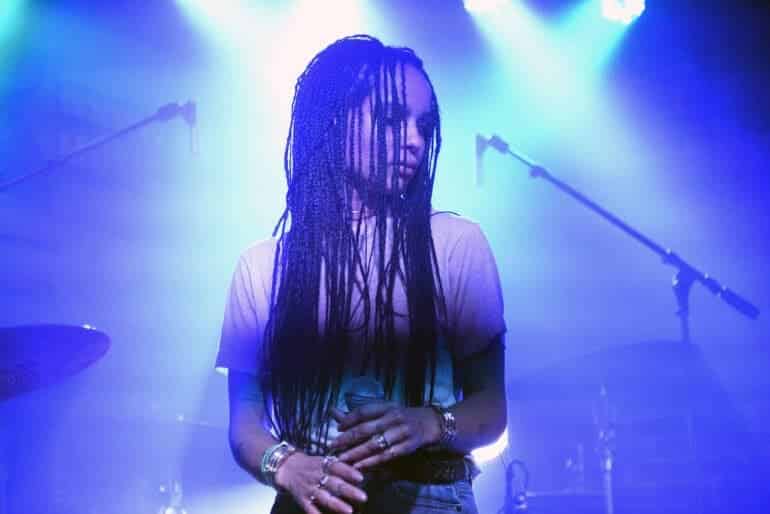 When your dad is one of the most influential rock musicians of all time, that might be an indication that musical talent is flowing through your veins. Zoë Kravitz, as her name might tell, is the daughter of musician Lenny Kravitz, and she has managed to balance acting with a serious musical career, just like her father.
Kravitz has released two studio albums so far, but she's more active when it comes to releasing singles. Unlike her dad's rocking sounds, Zoë prefers catchy electro-pop beats rather than groovy electric guitars in her songs.
10. Kevin Bacon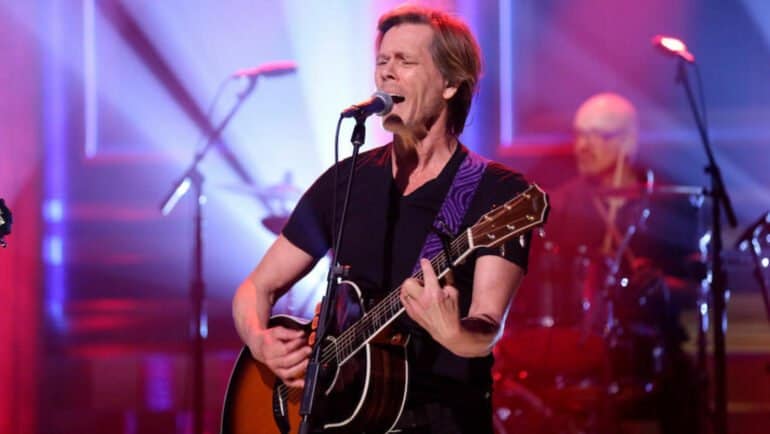 For a time, it seemed like Kevin Bacon would appear in every movie ever made in Hollywood. His prolific acting career led to the creation of the "Six Degrees of Kevin Bacon" game, where people try to link other Hollywood celebrities to the actor through association.
Together with his brother, Michael, Bacon formed The Bacon Brothers Band in 1995. The country-rock duo has released eight albums so far, with its latest one hitting the shelves in 2020.
RELATED: Celebrity Rivalries: Actors Who Hate Each Other
11. Jeff Bridges
If, for some reason, you had never heard of Jeff Bridges before, and simply saw a picture of the talented actor as he looks now, your first impression would surely be "yep, this is a country singer, alright."
From a young age, Bridges learned to play the piano and developed a love for music that matched his passion for acting. He's always been closely related to classic rock and country music, releasing his debut album in the year 2000.
12. Jackie Chan
Known for his characteristic style of slapstick martial arts and daring acrobatics, Jackie Chan has over 150 movies under his belt, in what could be described as one of the most successful acting careers of all time.
Even more impressive is the fact that Chan is an operatically trained vocalist, specializing in traditional Chinese music and modern Asian genres like Cantopop and Mandopop. Since 1984, Chan has released over 10 studio albums, spanning a wide array of genres and languages. He also voices the character Li Shang in Disney's animated film Mulan in the Chinese dub, performing the catchy "I'll Make a Man Out of You" in three different Chinese versions.
I would never have guessed The Drunken Master actor was also a successful musician.
RELATED: Hollywood Actors Who've Been In the Most Movies
Which other actors are also musicians?