The mystery within Grand Theft Auto V has perplexed players for a long time. But despite years of searching, the puzzle centred on UFO's, aliens and a bunch of other oddities around Los Santos, was never solved.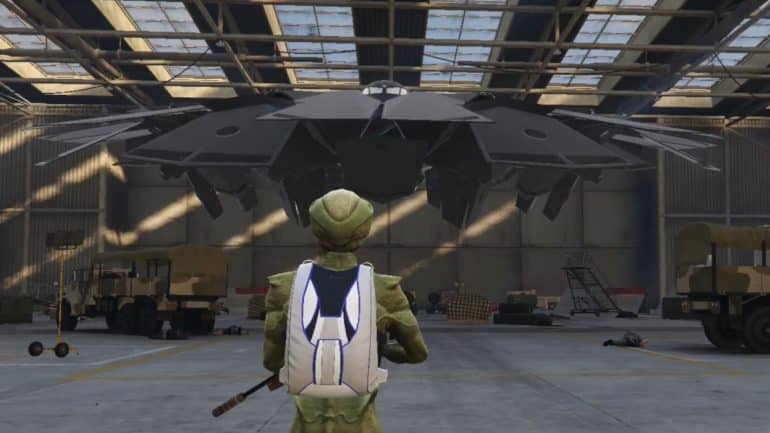 Now, the mystery continues within Grand Theft Auto Online. Dataminers have stumbled upon a hidden mission in the game involving a UFO. The discovery was made following the game's Los Santos Summer Special update when the folks at The Game File Gurus found a UFO model hidden in the game's code.
The UFO is tied to a new business battle in the game but no one knows how to activate it through actual gameplay. However, The Game File Gurus were able to force the mission to activate using some mad technical skills and shared an image of the ship on social media.
We got it! Video Coming soon! pic.twitter.com/YLB9eeeLRl

— The Game File Gurus (@TGFGuru) August 23, 2020
In this particular business battle, players have to fight their way into Fort Zancudo military base located outside Los Santos. Once inside, you will be tasked with finding and collecting spaceship parts which must then be given to the NPC Omega. Unfortunately, it doesn't seem like the UFO can be flown. Like other the battles, players will be rewarded with in-game loot and experience points for successfully completing the task.
This mission might seem a little unusual at first, but Grand Theft Auto Online is no stranger to alien-themed content. The game featured an epic alien turf war earlier this year.
If the new mission sounds like something you'd be in to, but you simply don't have the technical wizardry to unlock it – don't worry. It's probably just a matter of time before Rockstar Games reveals official information on how to access the UFO business battle through authentic game-play.
For now, you can check out some of the scenes from the alien-themed Grand Theft Auto mission in the video below.