District 9 director Neill Blomkamp is back with a brand-new feature film. This time, though, he isn't going sci-fi or horror, but to the racetrack as he helms the Gran Turismo movie – yes, this is inspired by the PlayStation video game series affectionately known as GT among the fans. Development of the movie started as far back as 2013, but it is now ready to speed into film theatres on August 11, 2023.
RELATED: The Trailer for the Gran Turismo Film Just Dropped – Is It Good?
Gran Turismo is based on the real-life story of Jann Mardenborough, a gamer who impressed everyone with his skills as a Gran Turismo player and took it to the next level by becoming a professional racer. Archie Madekwe stars as Jann in the movie, while Djimon Hounsou appears as Jann's father, Steve. They are supported by Stranger Things' David Harbour who plays Jack Salter and Orlando Bloom who portrays Danny Moore. The screenplay for the film was written by Jason Hall and Zach Baylin.
Real-life Formula 1 training
Movie magic makes it possible for everything and anything to happen on screen. In fact, actors don't even need to be inside moving cars for high-speed chase scenes, thanks to green screens. However, Neill Blomkamp wanted a degree of realism for Gran Turismo, so he tried to use as many practical effects as possible, as he revealed to Fandango.
Due to this, it was imperative that the actors actually got behind the wheel and did a lot of the fast and furious driving themselves. Fortunately, they received proper Formula 1 training for the movie. That doesn't mean it was easy, though. "A lot realer than I think I anticipated," Archie Madekwe said. "I remember like Day One, the safety guy coming in and being like, 'The things we are attempting here have never been attempted before in cinema.' And I was looking at Neill like, 'Really, bro?'"
RELATED: Gran Turismo Moving From PlayStation to PC
Madekwe revealed the intensity of the training and how nothing could have prepared him for what was to come, while finding time to praise the fitness levels and athleticism of professional racecar drivers. He disclosed how he threw up on set on a daily basis, yet all the blood, sweat, and tears gave the film the realism and authenticity it required. "Every shot of me in the car is me in the car," he said. "We didn't cheat."
What critics are saying about Gran Turismo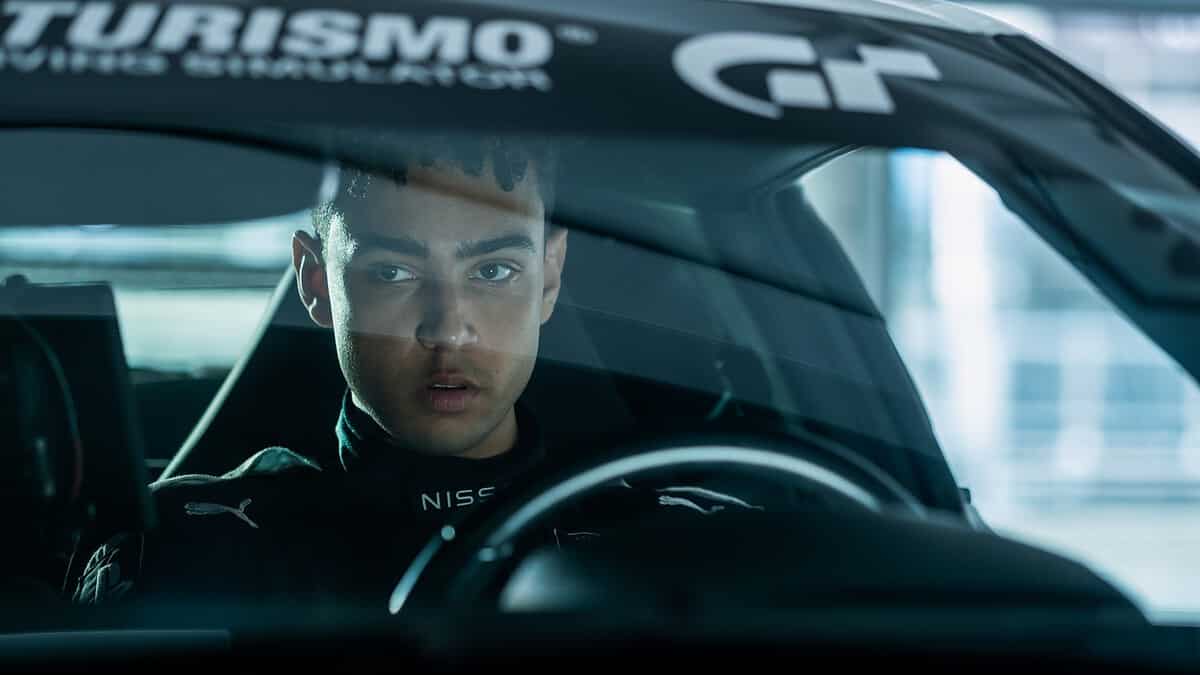 All the training and preparation seem to have paid off, as Gran Turismo has received praise from critics who have seen early screenings. Scott Menzel said: "The race scenes here are as good as Rush. This is a real crowd pleaser & a welcomed summer surprise." While Rama's Screen called it "a terrific riveting film about the life-and-death risks of competitive race car driving."
It's not too long to go until the general audience will be able to see the Gran Turismo movie. One thing's for certain, though: Fans of the video game series must be itching to watch the film and hoping it drifts into their heart like the games did.
RELATED: Gran Turismo 7 Review – A PlayStation 5 Graphics Showcase
The Gran Turismo movie will be released in cinemas on August 11, 2023.