Warner Bros. Interactive Entertainment dropped some enticing gameplay footage from Gotham Knights today. Without a shadow of a doubt, the video game looks like the real deal and the October release date can't come soon enough for fans. However, the footage arrived as something of a veil, hiding an important factor: Gotham Knights has been cancelled for PlayStation 4 (PS4) and Xbox One.
While it makes all the sense in the world that developers would want to put in their best efforts for the next-gen versions of Gotham Knights, this decision once again illustrates why the suits need a reality check. Are they getting enough oxygen that high up in their ivory towers?
Has anyone checked on the PS5 stock at Warner Bros.?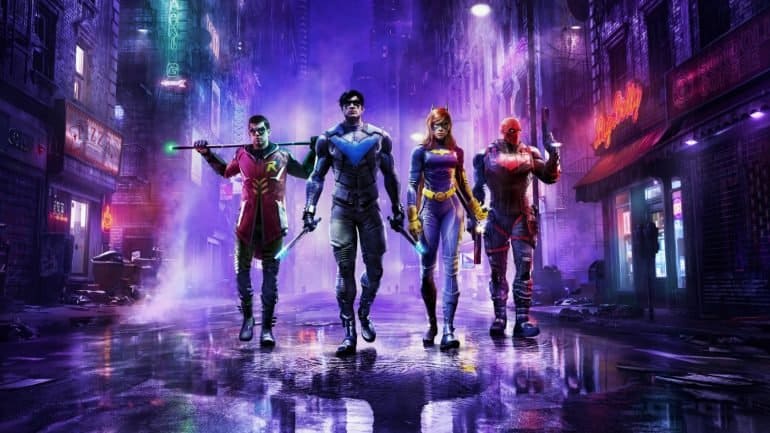 In case people didn't realise, the pandemic rocked the world and only now are we on the brink of any kind of recovery. One of the by-products of lockdowns, restrictions, and other fun rules was a shortage of products such as the chips required for gaming consoles. As a result, there was a limited supply of both the PlayStation 5 and Xbox Series X upon release in 2020. Even to this day, there is still a shortage of consoles as both Sony and Microsoft struggle to keep up with the demand.
Sony itself missed its own second-year target by over 3 million, as per VGC's report. While the technology giant is committed to getting more consoles into homes at the fastest rate possible, it is at the mercy of supply issues. This means that many gamers, even if they wanted to upgrade to a PS5 or Xbox Series X for Gotham Knights, will not have the ability to secure a console in 2022. Again, this isn't some major secret since it's all gamers have spoken about since the next-gen consoles' release in 2020.
Gotham Knights risks flopping upon arrival
Let's be real here: everyone knows that the PS4 and Xbox One will be phased out eventually and go to the big video game graveyard in the sky. It's accepted and gamers understand that they will need to upgrade to new consoles to enjoy titles in the future. However, the PS5 and Xbox Series X were only released a year and a half ago and have had shortage issues ever since. Logic dictates that developers and publishers should do everything to cater for the previous gen consoles until things change.
Instead, the suits behind Gotham Knights have taken a shortcut and decided to release the Batman-related game only on the scarce next-gen consoles and PC. The PC Master Race must be having a chuckle at the dismay of console owners right now, since they won't be affected by this weird cancellation in the slightest.
Jokes aside, it's an unfathomably bad decision from WB Games. Sure, we all accept that there will come a time when the previous gen will not be supported, but now, in the middle of a shortage of next-gen consoles? Good luck to the suits when they want to claim their bonuses at the end of the financial year.
Tell us, do you think that the failure to release Gotham Knights on PS4 and Xbox One will be costly? Let us know in the comments section down below.