Good Job! is a colourful and charming office-destruction simulator that is perfectly suited to the pick-up-and-play format of the Switch.
Although many of us office drones are stuck at home now for the foreseeable future, and may even miss the corporate lifestyle, the truth is that office work is often filled with tedium upon tedium; thousands of little tasks that wear you down over time until you wonder what the point even is. Enter Good Job!, a minimalist puzzler that manages to make great fun of these simple and boring tasks, allowing us to get the job done in the way we really wished we could all along.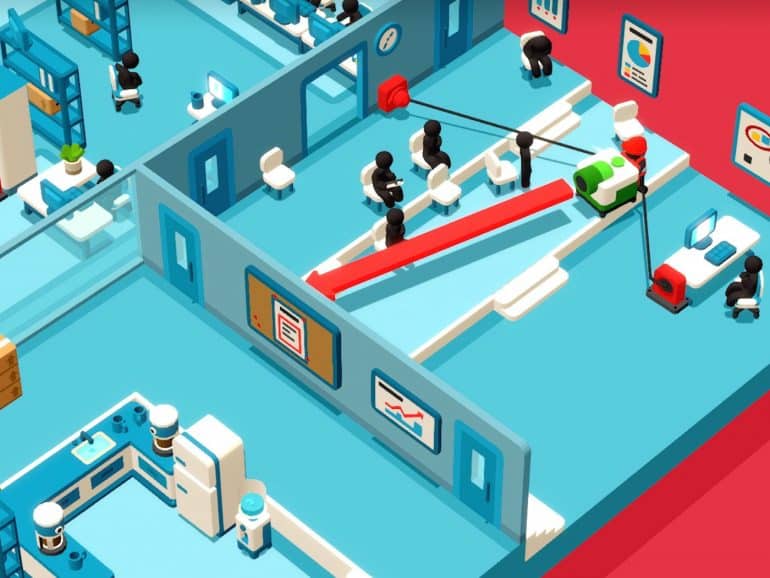 You are a nameless, faceless stick figure in a world populated with such. You are the son of a corporate bigwig, and enter your father's empire at the very bottom, aiming to work your way up. The game is divided into different levels of an office building, each one populated with about four separate stages, with you vertically progressing upwards. Each office level is themed, with you starting on Legal, and for example, moving up to Finance, then Logistics, and so on. Each stage has one major objective, such as "Get all 8 employees into the meeting room" or "Get the projector down to the presentation." Once given your task, it is up to you to use the world around you to figure out how to get that done.
Everything in Good Job! has physics attached, and there are realistic crashes and bangs and breaks when you knock one item into another. This can work out for you. For instance, an early mechanic you learn is to attach electrical cables to a plug, and then use the cable as a slingshot to shoot either chairs/people on chairs/heavy office furniture across the room at high speeds, destroying everything in your path. Now, with all those pesky walls destroyed, you can easily move the projector where you need to go. The fact that no-one else seems to care about how much carnage you cause is part of the charm.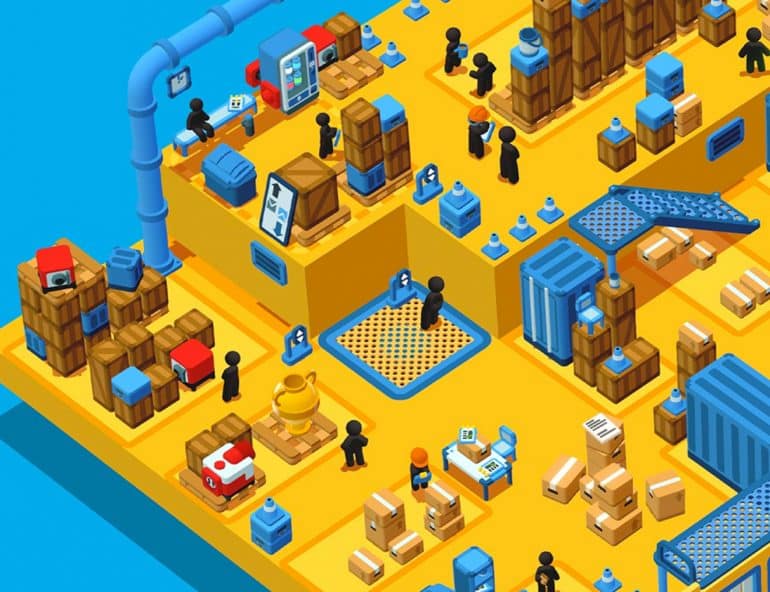 These mechanics build up over time, with each level introducing more and more complexity, and there is rarely only ever one solution to a puzzle. You are graded based on certain criteria: how long you took; how much damage you did in financial terms, and how many objects you broke. A perfect score requires a speedy completion and no breakage, but that's only for the experts. The rest of us plebs will have a grand old time smashing everything in our path to bits in our pursuit of office glory.
There is a co-op feature in Good Job!, where a second player may join you, but there are no special co-op levels, meaning you just do the same ones as before but with an assistant/irritant by your side. It is fairly fun though. Your little stickman may be customized in appearance through clothes you can find and collect in each level.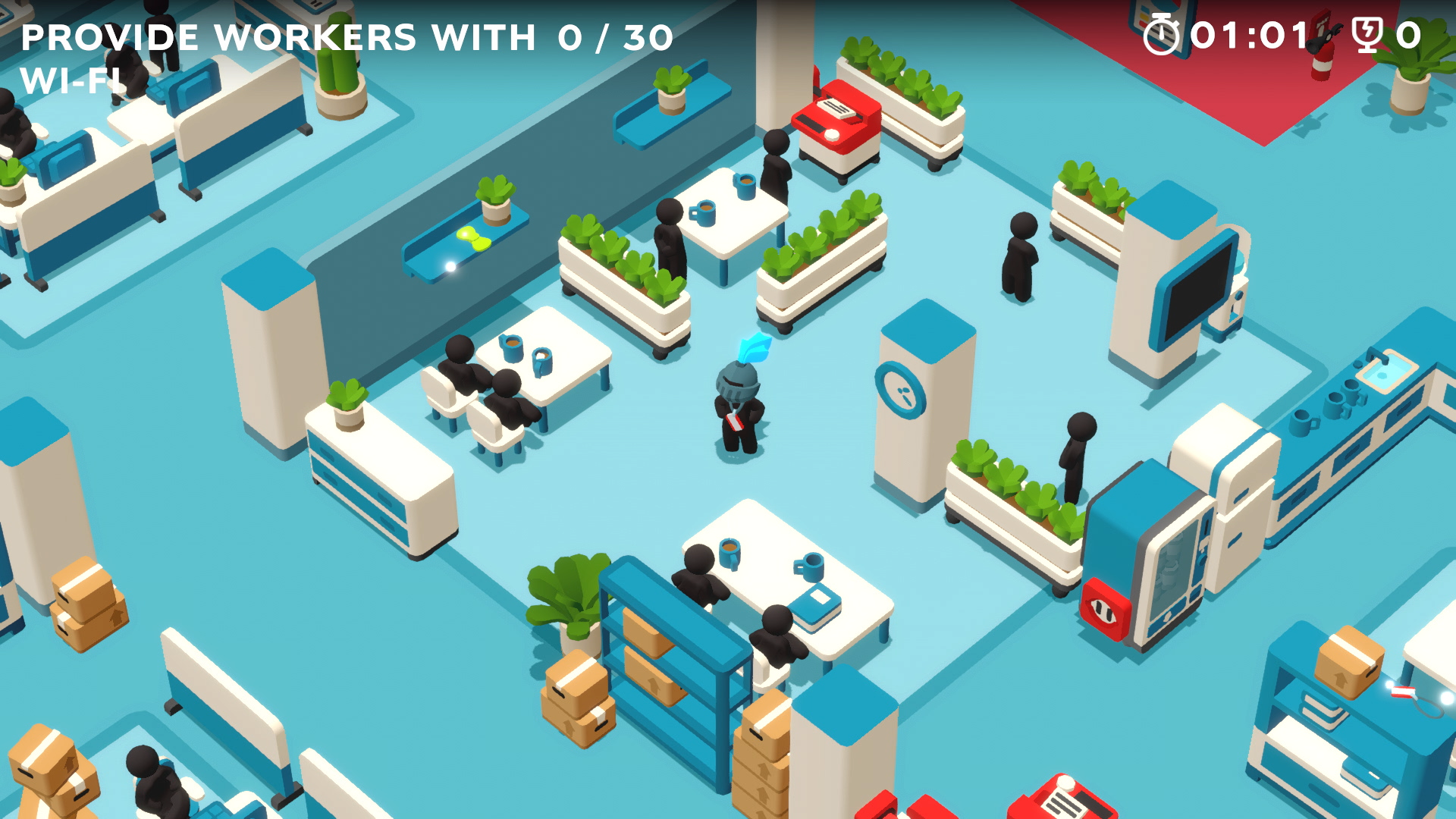 Good Job! handles well enough, with a very few puzzles requiring just a bit too much specific aiming for the controls to handle easily, making it a bit more challenging than it needs to be. There is also a tiny bit of lag in areas with a lot of physics effects happening.
Good Job! is basically a slightly more advanced mobile game, and would be well-suited for smartphone play, but I've enjoyed my time with it on the Switch, picking it up for a level here and there in between meatier titles I'm struggling with. It's not especially difficulty unless you're aiming for the best score, but it is a fun set of activities. For what it is and what it sets out to be, it achieves that goal very successfully.
The Review
Good Job!
Although, Good Job! feels like a more advanced mobile game it is perfectly suited to the Switch's pick-up-and-go format.
PROS
Chaotic, frenetic destruction physics
Variety of ways to solve puzzles
Good array of mechanics
CONS
Some puzzles need a bit too much precision
Little bit of lag in intense areas