Last week, Oscar winner Forest Whitaker was in town to promote his recently released series, Godfather of Harlem. The show is based on a true story based on the infamous crime boss, Bumpy Johnson, played by Whitaker, after a 10-year stint in jail to find his neighbourhood overrun by the Italian mob. After having attended a number of events earlier in the week, including a red carpet and screening at Soweto Theatre on Thursday evening, he graced a packed audience for a masterclass to both prospective and seasoned actors, taking us through a journey of his career, highlights, as well as well getting into character and the likes. The event took place at Fox Junction in downtown Johannesburg on Friday, 8 November 2019.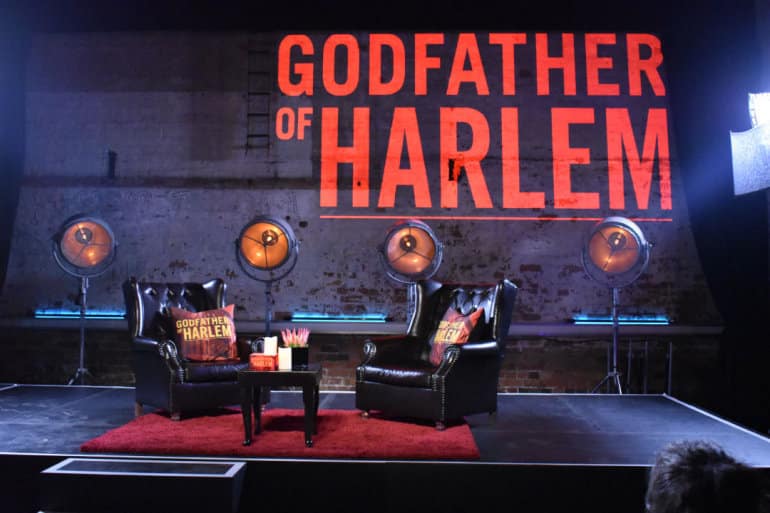 Forest Whitaker has starred in quite a number of memorable films over the years, including (but not limited to) Star Wars: Rogue One and Black Panther, The Butler, Bird, The Crying Game and for his Oscar-winning role, The Last King of Scotland.
Whitaker took the audience through numerous aspects of acting, including his method acting and the advice he'd give himself if he was starting out in the industry today. Radio personality and host of Celebrity Game Night, Anele Mdoda, was the MC for the evening, asking Whitaker a series of questions to get to some of the inner workings of his career and personal life.
Godfather of Harlem is directed by Oscar-winner, John Ridley, the writer of 12 Years A Slave and creator of American Crime, and produced by the creators of Narcos. The first season of the series is currently streaming on Showmax. The full synopsis reads as follows:
"In the early 1960s, infamous crime boss Bumpy Johnson (Oscar winner Forest Whitaker) returns from 10 years in prison to find the neighbourhood he once ruled in a shambles. With the streets controlled by Vincent 'Chin' Gigante (Emmy nominee Vincent D'Onofrio from Daredevil and Jurassic World) and the Italian mob, Bumpy must take on the Genovese crime family to regain control. During the brutal battle, he forms an alliance with radical preacher Malcolm X (Nigel Thatch from Selma). Godfather of Harlem shows how the criminal underworld and the civil rights movement collided during one of the most tumultuous times in American history."