Counterplay Games' loot-driven action role-playing game, Godfall, makes a very good first impression. Acting as a launch title for the PlayStation 5, this is an ambitious game that's bound to impress gamers with its dazzling next-gen graphics.
However, despite its visual advancements and its intriguing concept, Godfall cannot venture beyond being monotonous and its repetition ultimately wears it thin. On paper, it has plenty of potential. However, the end product, while technically impressive, is just passable and doesn't offer any real depth or longevity.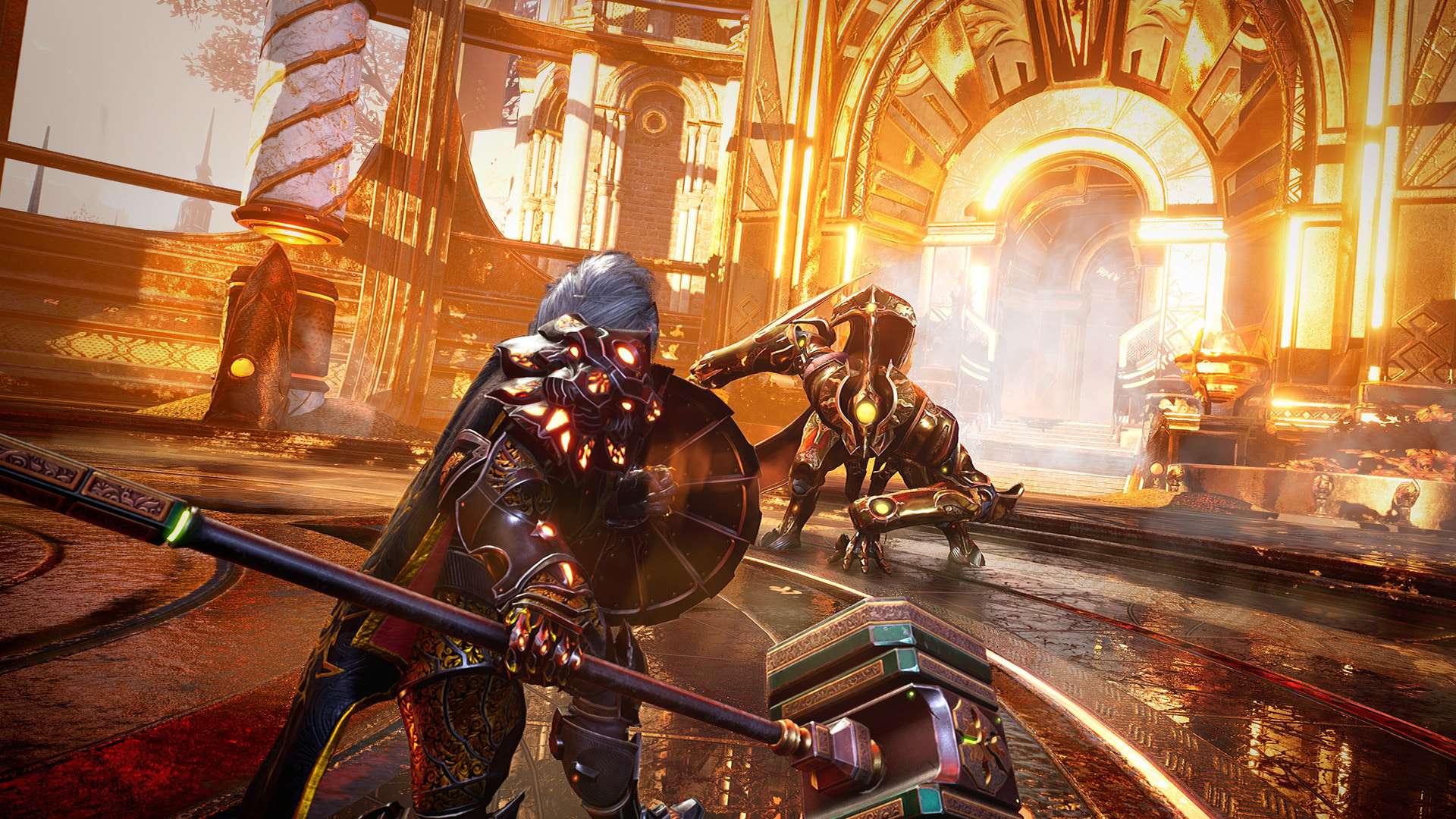 The story, for example, is quite simple. Players control Orin, a gloriously over-the-top hero and the last of the Knight's Order. After he is defeated by his brother, Macros, he is forced to travel the realms in order to recover his strength and face-off against his sibling.
After a short cutscene (a beautiful opening cinematic that could have been lifted straight out of a Hollywood blockbuster) that sets up the game's high fantasy setting (Aperion) and its premise, Godfall jumps straight into slashing, bashing, and slicing hordes of enemies and creatures. And that's what the game's primary focus is: combat. High-powered Souls-like third-person melee combat.
Along the way, players discover and uncover randomised loot (in chests and pottery scattered throughout) to upgrade weapons (which includes longswords, dual blades and two-handed war hammers) and gain better gear (flashy armour sets called Valorplates). Of course, all of this is linked together in a series of missions that form part of the game's incredibly simple storyline.
As you can probably imagine, this rigid framework of hack, slash and upgrade devolves into tedium quite quickly. Sure, there's beautiful artwork and vibrant environments to keep your interest, and the combat situations can be challenging, but there's only so much visual spectacle and fighting sequences you can enjoy before you start noticing that this is a game that is just retreading ground common to most high-fantasy properties.
Basically, it could be simplified to move forward, fight off waves of enemies and break these objects.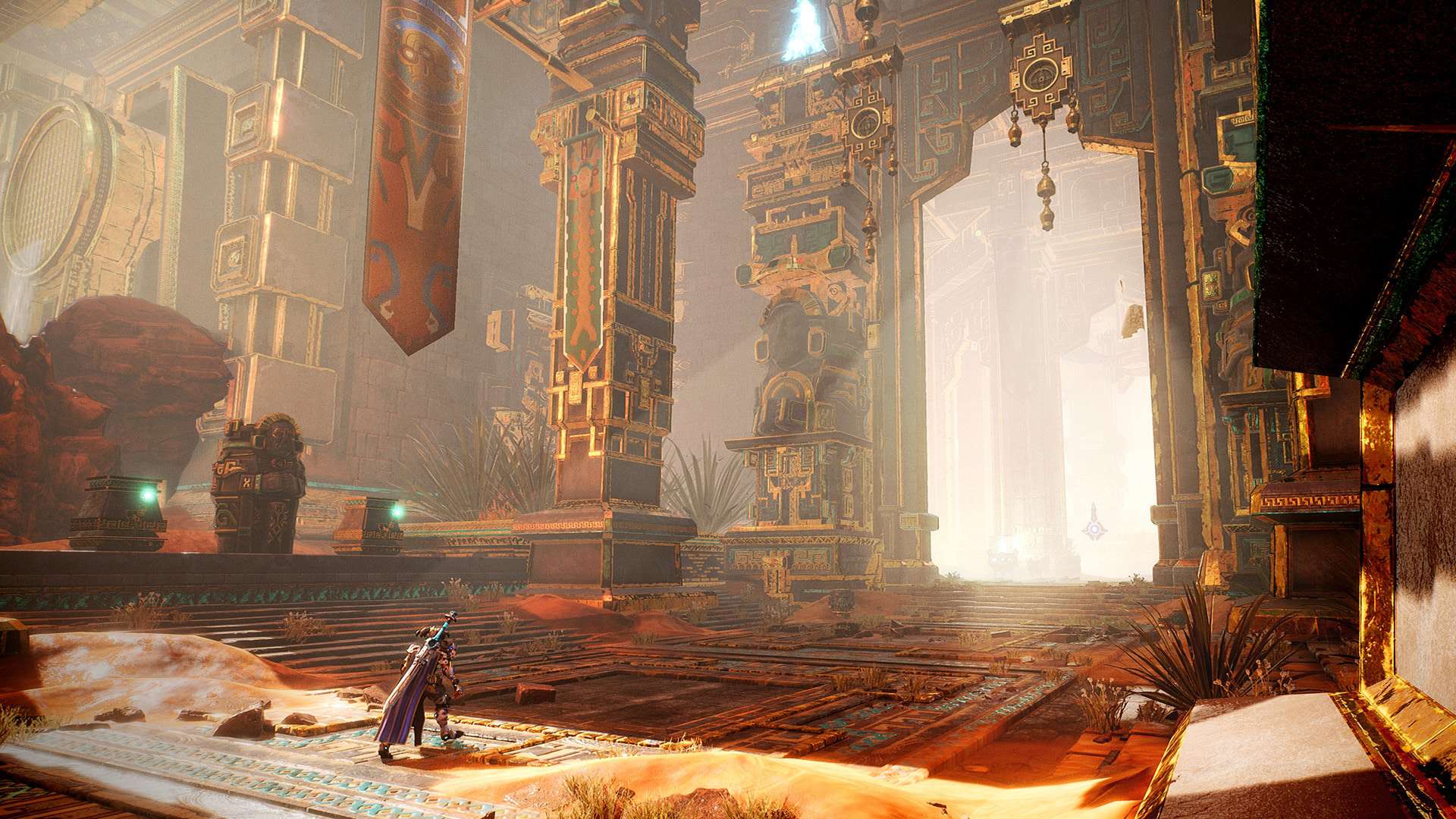 After all my complaints, I must admit that Godfall can definitely be enjoyable. If you're looking for mindless fun just hacking away at anything that comes your way, this is for you. Sometimes you just wanna smash up things and that's what this title is all about. It doesn't care to give you much reason to do so, but that's okay. Switch off your brain and just march forward.
Wunderman Thompson provided a review code to Fortress of Solitude for the purpose of this review.
The Review
Godfall
Godfall has a very specific audience in mind - those looking for a good-looking action RPG to slash their way through. If that's you, you're guaranteed to have fun here. If you were hoping for more, you'll be disappointed.
Review Breakdown
Gameplay

0%

Graphics

0%

Replay Value

0%

Sound and Music

0%

Storyline

0%