Twenty years later, filmmaker Ridley Scott has set his eyes on directing a sequel to the Oscar-winning, critically acclaimed hit film. The 83-year-old, whose career now spans five decades, has recently confirmed that his next film after Kitbag (a historical epic focused on Napoleon Bonaparte), will in fact be Gladiator 2.
Scott told reporters that he is "already having [the next] Gladiator written now. So when I've done Napoleon, Gladiator will be ready to go."
Considering that Kitbag will release in 2023, Gladiator 2 is most probably looking at a 2024 release date. The real question from fans though is whether or not the Russell Crowe epic needs a sequel – and whether it's a true sequel without the Oscar-winning actor present.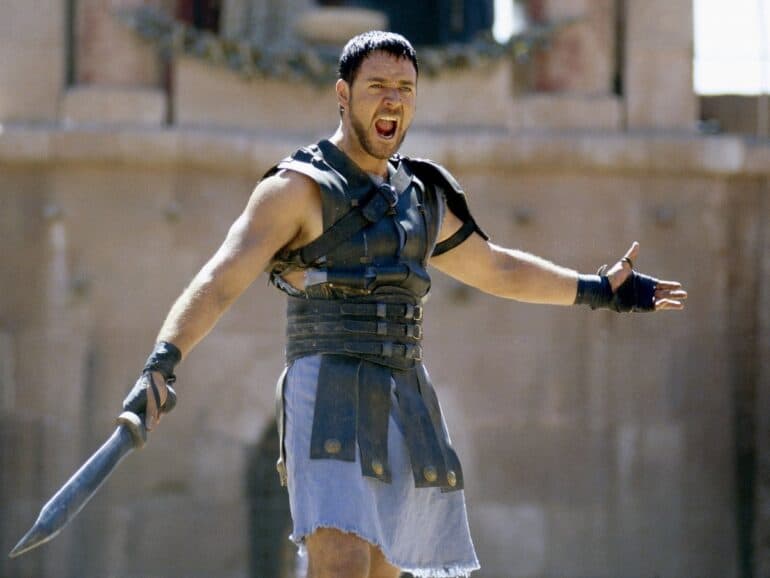 Seeing as both Joaquin Phoenix's Commodus and Russell Crowe's Maximus died during the final act of Gladiator, the sequel (set 25 years after the first) is rumoured to follow Lucius, the nephew of Commodus. Fans of the original will remember that Lucius and his mother, Lucilla, were rescued by Maximus. The upcoming film, which might star Chris Hemsworth, is said to continue the young man's journey as he discovers his own place in the world.
Again, there are also rumours that Peter Craig, who wrote The Hunger Games films, Top Gun: Maverick and The Batman, will pen the script for Gladiator 2.
Although Ridley Scott has an impressive body of work, he hasn't the best history with sequels. Both Prometheus and Alien: Covenant, sequels to his breakout Alien film, weren't that well-received by fans.
Gladiator swept the Academy Awards back in 2001, winning Best Picture and Best Actor. It's no surprise then that studios would wish to return to the franchise all these years later.
At one point, Russell Crowe hired screenwriter Nick Cave to write a screenplay where Maximus wakes up in the afterlife and becomes an assassin for the gods in hopes of returning to Earth. Thankfully that never happened.
What do you think? Would you like a Gladiator 2 film from Ridley Scott?