When you think of perfect arcade titles, your mind is likely to go to a certain beat 'em up called Teenage Mutant Ninja Turtles, aka TMNT: The Arcade Game, or even the Turtles in Time sequel.
The premise was simple: Choose a Ninja Turtle and kick the crap out of the Foot Clan, a few bosses along the way, then the big bad at the end. It wasn't rocket science, but it got the job done. In fact, by the end of it, your fingers would be raw from all the button mashing, but you'd feel satisfied and craving pizza.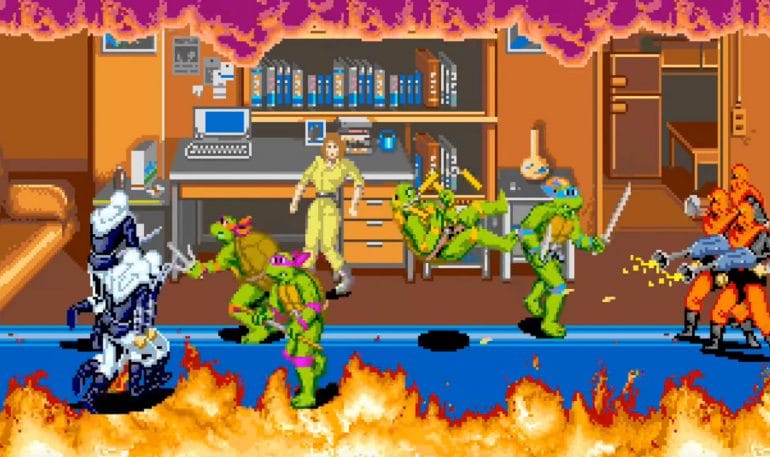 While gaming has inevitably evolved since then—focusing on improved gameplay, graphics, music, and overall experiences—the fun factor of the original TMNT game hasn't been replicated. Sure, the Heroes in a Half-Shell have appeared in several video game titles over the decades, but they've never quite captured the imagination of gamers quite like they did in the past. So, how do you get the Ninja Turtles back to their video game glory days?
The solution is a formidable video game team that's been making noise for the right reasons. Choosing the retro route over the modern bells and whistles, publisher Dotemu and developer Lizardcube have been a blessing for retro game lovers around the world. Not only did they successfully remaster Wonder Boy: The Dragon's Trap, but they also secured all the plaudits for this year's Streets of Rage 4.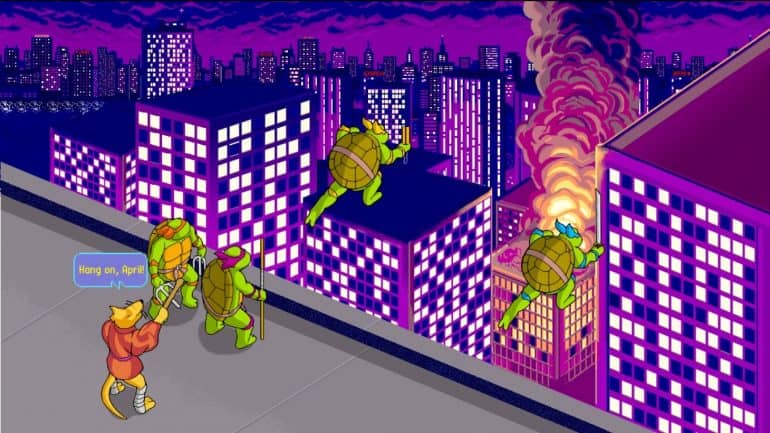 Their focus isn't just on replicating retro gaming by relying on nostalgia or making the games look exactly like they did in the past. Instead, they dissect what made arcade games such hits in the past and add a touch of modernity to it. And the overall secret is, simply, simplicity.
Nowadays, it's impossible to NOT get sucked into a game—whether it's through the side missions, the hours of storyline, or the multiplayer modes. When you buy a game today, you know it'll keep you invested in it for hours. However, it's also difficult to play for short bursts, as most games require a good chunk of time to even get into them.
A game like TMNT was the complete opposite. You'd put a coin in the machine (or play it on your console), hit the button, and get kicking. There was no tutorial or ramp up to the actual game, because as soon as your characters hit the screen the action started.
At the same time, the lack of a save option was arguably the biggest frustration, because let's face it, none of us could actually stay at an arcade all day several times a week. Now, thanks to modern technology, a save option is a standard of every game.
Judging by Streets of Rage 4, there's still a market that wants a similar arcade experience. Sure, a little tweak here and there is welcome, but it's all about the ability to get going when you want to—on your terms and schedule.
Unquestionably, a TMNT game like Streets of Rage 4 would be something that'd we'd like to see from Dotemu and Lizardcube. While the Turtles did receive a 3D remake of Turtles in Time, there's a gap in the market for an entirely original arcade experience involving Leo, Donnie, Raph and Mikey. And right now, gamers know exactly who's capable of making an entertaining and original retro experience possible.
Tell us, would you like to see a new TMNT arcade game? Let us know in the comments section below.