Gina Carano played the Rebel shock trooper turned mercenary, Cara Dune, for two seasons of Disney+'s The Mandalorian and became such a key character in the hit show that there were even reports that the former MMA fighter would play a role on one of the upcoming spinoffs announced by Lucasfilm.
However, after Carano recently shared a controversial post to her social media, garnering a slew of negative attention from fans of the show, the actress has been immediately dropped from the Star Wars franchise (including The Mandalorian).
On Wednesday, the 38-year-old actress shared a post on her social media likening the treatment of Jews during the Holocaust to being a Republican in modern times. Although Carano has since deleted the post from her social media, its contents had already been captured and shared to Twitter, causing severe criticism.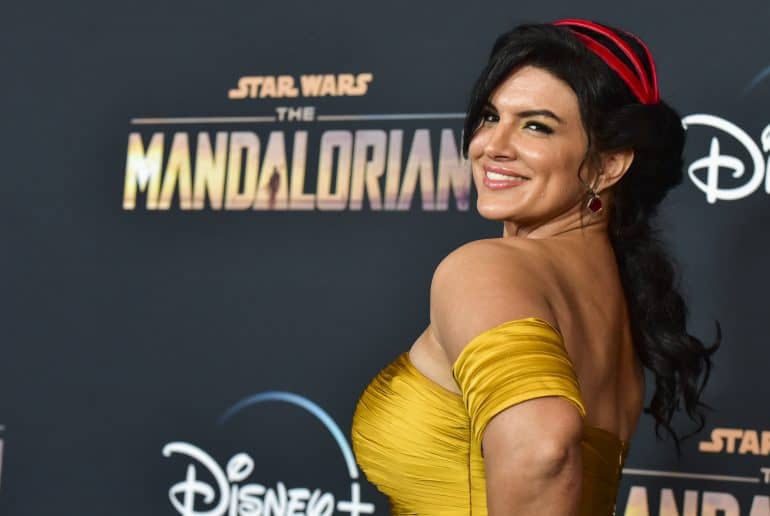 Now, after a day of #FireGinaCarano has been trending on Twitter, a spokesperson for Lucasfilm has confirmed that the production company has cut ties with Gina Carano once and for all.
The statement issued to Entertainment Weekly read, "Gina Carano is not currently employed by Lucasfilm and there are no plans for her to be in the future. Nevertheless, her social media posts denigrating people based on their cultural and religious identities are abhorrent and unacceptable."
According to a source of The Hollywood Reporter, "[Lucasfilm] have been looking for a reason to fire her for two months, and today was the final straw." This is most likely owing to the fact that the TV personality has seemingly not learnt anything from the negative attention she has been receiving surrounding other controversial content she has previously posted to her Twitter account.
Carano has become known for her provocative social media presence as she has previously posted content which has mocked mask-wearing amid the pandemic, alluded to voter-fraud during the 2020 presidential election and disparaged the Black Lives Matter movement.
Since the whole debacle occurred, an agency spokesperson confirms that Carano has also been dropped as a client by UTA.
This goes to show that one should certainly think before they tweet.
Do you think Gina Carano's dismissal from the Star Wars and The Mandalorian franchise was justified? Were you hoping to see more of her character, Cara Dune, in season 3 of The Mandalorian?