Sony Pictures has dropped a brand new Ghostbusters: Afterlife trailer for Jason Reitman's long-awaited sequel – which arrives in theatres on November 11, 2021 (after multiple delays due to COVID). And thankfully, this one hints at the return of the original team.
Like the previous trailers, the new Ghostbusters: Afterlife footage focuses on the new characters but also shows their connection to Harold Ramis' Egon Spengler. But that's not all. We also get a very small glimpse of Dan Aykroyd's Ray Stantz.
Take a look at the new Ghostbusters: Afterlife trailer:
The synopsis reads:
In Ghostbusters: Afterlife, when a single mom and her two kids arrive in a small town, they begin to discover their connection to the original ghostbusters and the secret legacy their grandfather left behind.
The film stars Carrie Coon and Mckenna Grace along with Finn Wolfhard and Paul Rudd. But will also see a return of the original cast, which includes Bill Murray, Dan Aykroyd, Ernie Hudson, Sigourney Weaver, and Annie Potts as Peter Venkman, Ray Stantz, Winston Zeddemore, Dana Barrett, and Janine Melnitz.
From the first trailers, many fans of the original films felt that the upcoming Ghostbusters: After looked inspired by Netflix's Stranger Things. As you can see from the above footage, that isn't the case – thankfully.
Peter Venkman and his team are back, in glorious action figure form.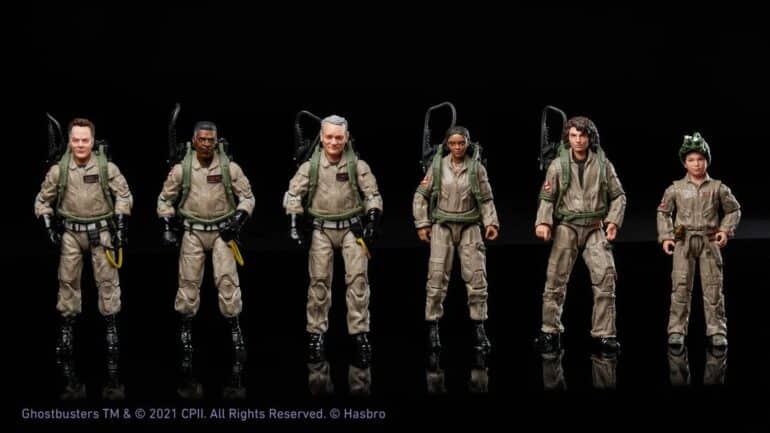 Hasbro has also revealed their Ghostbusters Plasma action figure series, which sees the classic team alongside the new one.
As you can see, these toys give us a pretty good indication as to how the characters will look in the film. Murray, Aykroyd, and Hudson are all sporting quite a bit of grey. Heck, it's been 30 years since the original film.
Tell us, are you excited about the upcoming film? Did this Ghostbusters: Afterlife trailer convince you?