Ghostbusters 3?
It's been over three decades since we were introduced to Peter Venkman, Ray Stantz and Egon Spengler – eccentric parapsychologists who started a ghost-catching business in New York City. The original 1984 Ghostbusters movie went on to become a cult classic that still appeals to generations of fans.
After the phenomenal success of the first movie, a sequel (Ghostbusters II) was released in 1989. The franchise went on to create two animated television series (The Real Ghostbusters and Extreme Ghostbusters), video games and a 2016 all-female remake.
The announcement of a Ghostbusters 3 movie came as a huge surprise for fans. But that's not all! Sony also released the first teaser for the film.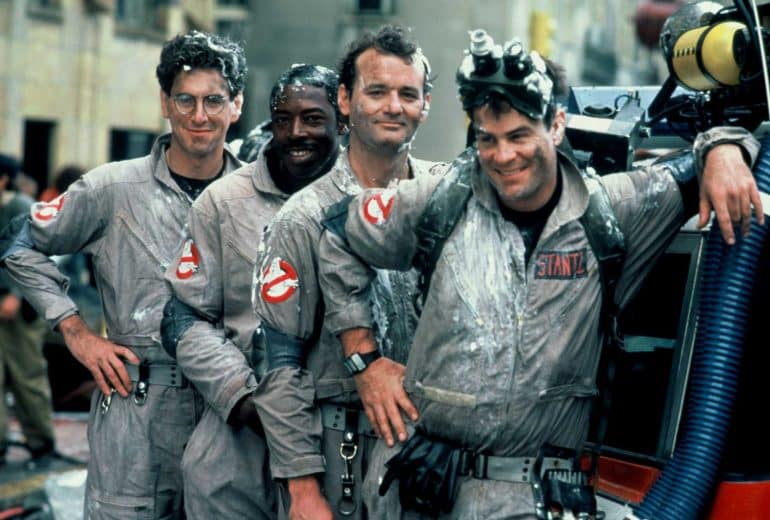 Entertainment Weekly broke the story in an exclusive interview with director Jason Reitman (son of Ivan Reitman who directed the original films). Reitman will also serve as co-writer for Ghostbusters 3 along with Gil Kenan (Poltergeist). The film will follow the continuity of the 1984 and 1989 films.
Speaking about the franchise Reitman said, "I've always thought of myself as the first Ghostbusters fan, when I was a 6-year-old visiting the set. I wanted to make a movie for all the other fans. This is the next chapter in the original franchise. It is not a reboot. What happened in the '80s happened in the '80s, and this is set in the present day."
Reitman also expressed his desire for Ghostbusters 3 to "unwrap like a present" with a lot of wonderful surprises and new characters for the audience to meet. "I've thought about this franchise and it has occupied a piece of my heart for basically as long as I can remember."
In the teaser, the camera slowly pans into a barn accompanied by some of the original film's soundtrack (remember the library scene in the first movie?). A tarp blows in the stormy wind and Ecto-1 is revealed. The words "Summer 2020″ appear on screen in the classic Ghostbusters font.
Casting information hasn't been released, so it's still unclear if the film's remaining original cast (Dan Aykroyd, Ernie Hudson and Bill Murray) will return in some capacity. Sony Pictures has scheduled Ghostbusters 3's release for Summer 2020 (or Winter 2020, depending on what hemisphere you call home) with plans to start shooting in a few months.