Although actors like Jason Momoa, Dave Bautista, Travis Fimmel and Djimon Hounsou have been suggested as options for playing the Ghost of Sparta, a new report from themotherofallnerds.com suggests that Gerard Butler has been cast as Kratos in an upcoming live-action God of War movie.
Although we still think a live-action God of War series on Netflix would be great (especially after the success of The Witcher), it seems Sony has its eyes on kickstarting a film franchise based on the video game — similar to the studio's plans for the Uncharted film starring Tom Holland.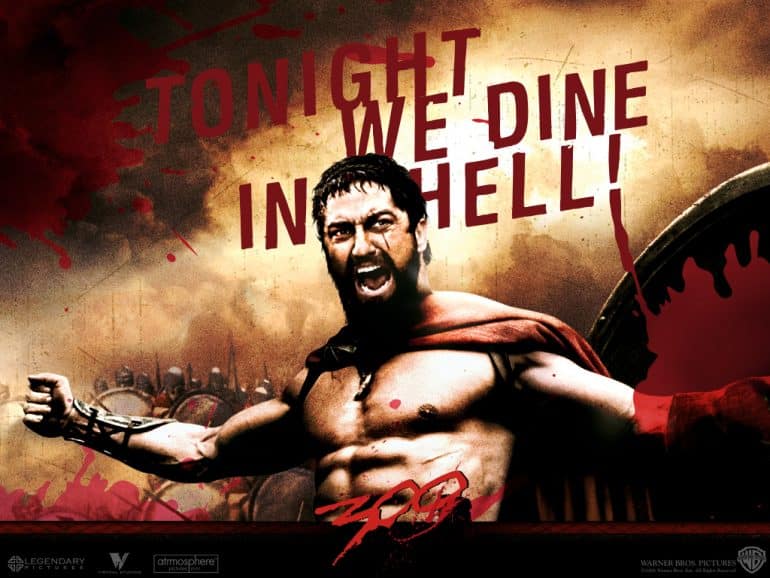 If the rumour is to be believed, Sony has already found the lead for the God of War film adaptation: 300 actor Gerard Butler will play Kratos.
Considering that Butler found popularity for his role as Leonidas, the king of Sparta, in Zack Snyder's 300, the casting seems very likely — especially since he did such a tremendous job balancing the bearded and bald-headed character's strong emotions.
At 51-year-old, however, you have to wonder whether the studio wouldn't bank on a younger actor instead. Kratos is a physically demanding character. And while a stunt double could handle most of the acrobatics required to bring the character to life, Sony is probably thinking of an actor who can sign on long-term. In other words, an actor who could play Kratos for the next ten years or more.
The report goes on to suggest that God of War art director Raf Grassetti has confirmed the film and has revealed that he would provide concept art shortly. Unfortunately, we couldn't find any evidence of this online.
themotherofallnerds.com also mentions that Aidan Gallagher (The Umbrella Academy) will play Atreus, Idris Elba will play Baldur, Melissa McCarthy will play Freya and Fernando Simón will play Odin. Take that with a huge pinch of salt.
Still, Gerard Butler certainly is an interesting choice for the God of War's Kratos.
What do you think? Who should play Kratos in a live-action movie adaptation of God of War?