A new social media and TikTok trend (Gentleminions) is sweeping the internet as teens dress in suits to go and see Universal Pictures' Minions: The Rise of Gru.
Since its inception, Despicable Me has received non-stop love and support, justifying its two sequels with Despicable Me 4 suspected to hit theatres in 2024. Perhaps even more popular than the originals, Gru's Minions have also received their spin-offs in the form of Minions, and the recently released Minions: The Rise of Gru which hit theatres on July 1st, 2022.
Since their first appearance in Despicable Me in 2010, Minions have been winning the hearts of viewers all over the world. They have amassed an absolute cult following, despite the number of people annoyed by the silly, yellow, lovable creatures rivalling the number of people who love them. Minions seem to lurk around every corner in pop culture — from T-shirts, socks, and mugs to their line of FunkoPop Figurines. Fans have even tried to decipher the Minions' language to speak to fellow fans in the cypher.
The Gentleminions Trend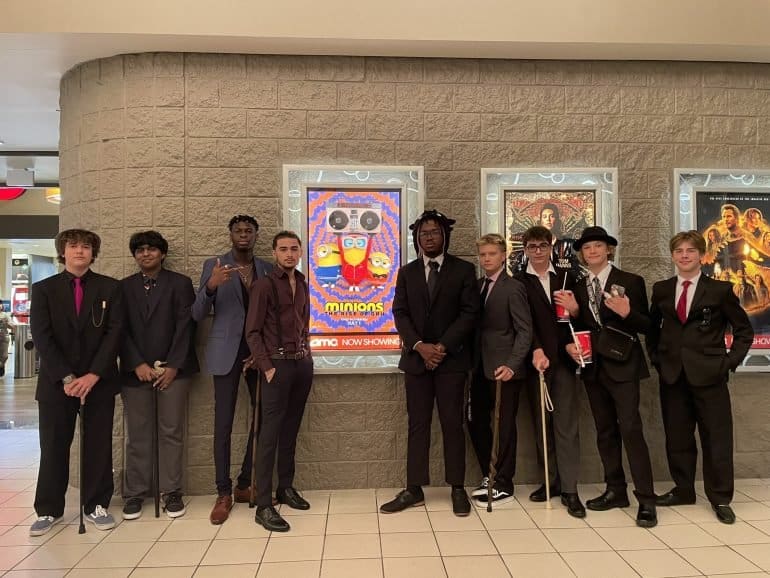 Some viewers were shocked to see large groups of mainly teenage boys (or young men) watching Minions: The Rise of Gru fully dressed in suits (or formal attire). While it's all done in the name of good fun and a laugh, these dapperly dressed teens flock to screenings of the movie and cheer at both the start and the end of the movie.
Despite their behaviour minimally affecting other viewers, there is always someone out there who is going to want to spoil someone else's fun. The viral trend has become such a phenomenon that many movie theatres have amended their rules of admittance. For example: "Customer Notice: We are currently not admitting unaccompanied children wearing suits for 'Minions: The Rise of Gru' due to the issues we have encountered over the last two days and its associated behaviour. Thank you."
Why Minions?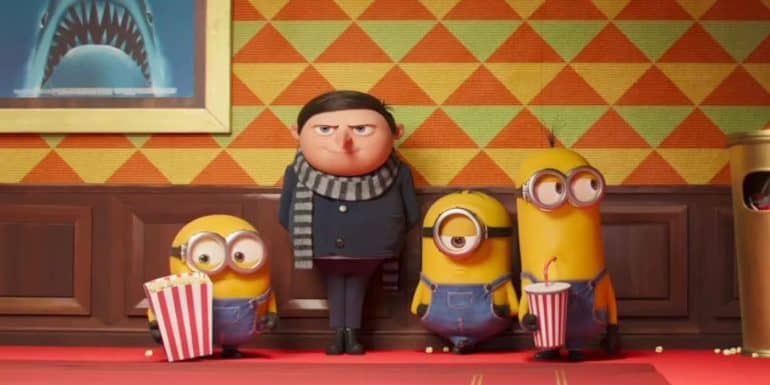 With such a simple subject matter, people are wondering why this Gentleminions trend has sprouted up specifically concerning Minions of all things. In a recent Inverse article, a simple answer was suggested for an equally simple question: "Minions just seem to make adults happy."
Being pudgy, short, little troublemakers that are kind of stupid but with flamboyant confidence that accompanies their ignorance, what isn't to love? Any good animation should cater to the humour of the poor chaperone dragged along to watch the movie as much as it does to the children enjoying it.
It has also been suggested that having been first released just over a decade ago, all the children that first enjoyed the original Despicable Me are around the age of the teens (or young adults) who have whole-heartedly dived into this trend. Whether out of nostalgia, trend-chasing or simply a good laugh, it's good to see people enjoying themselves, as well as the movie.
Not everyone can allow others to have a little harmless fun, however, it does seem that certain movie theatres' reactions to banning admittance for taking part in the #Gentleminions trend are unnecessary. Let kids be kids! In this case, the trend is harmful to no one and it's lovely to see teens taking part in such a wholesome trend.
Will you be taking part in the TikTok #Gentleminions movement?