Generation Zero has an excellent concept and design that shines from moment to moment, but which eventually wears a little thin when you need to get down and play it for many ages at a time. I've had a great couple hours with it – but surprisingly, I was not motivated to come back to this Swedish-1980s-robot apocalypse-survival FPS game any more than I had to after that. And with that collection of adjectives promising an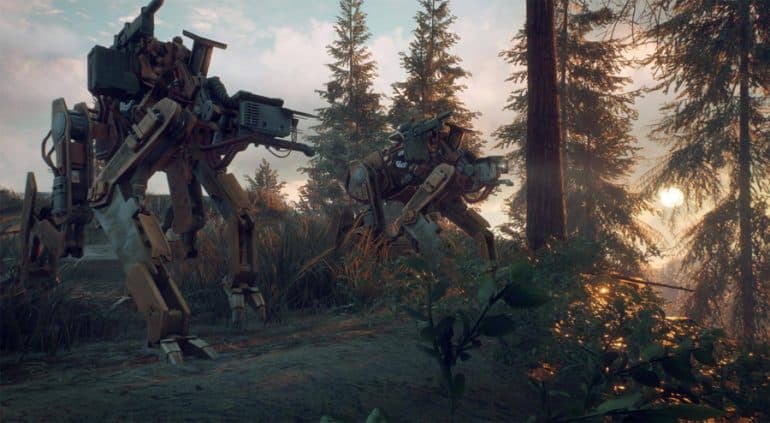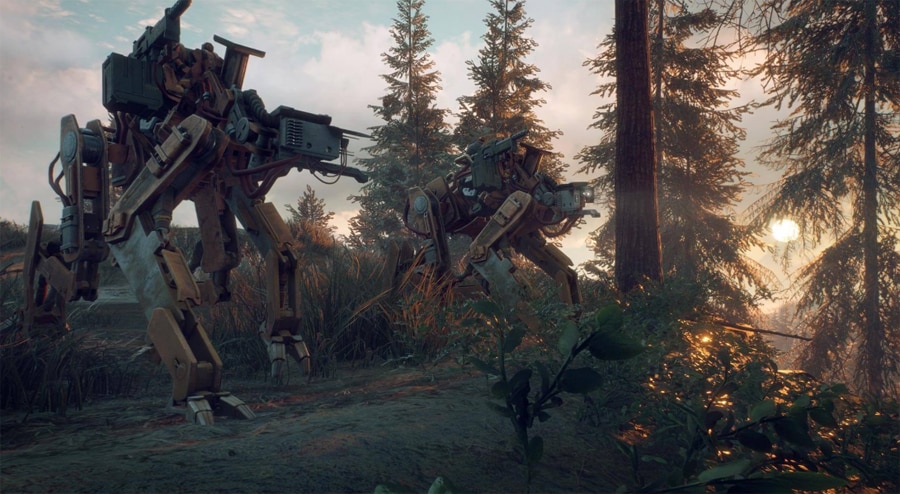 Generation Zero is, as mentioned, set in the 1980s and in Sweden – the developers are from there, and I'm glad that they unapologetically placed it in their homeland. It does make a break from the usual USA setting. All written text on signs and homes is in Swedish but is translated via subtitles. The setting is also in the 1980s, which gives a retro flair to proceedings. Basically, it all plays a little like Left for Dead, with a four-person team of Swedish teenagers, each one not really being a character but more of a stereotype from the 80s. Your teenager (or group of teenagers) return from a camping trip to find that every other human has vanished with dangerous and aggressive robots roaming the countryside. What follows is an effort to not only survive but to try and work out exactly what happened to everyone.
The plot is, therefore, more of a mood or setting, with some comparison to games like Dear Esther being fair. A great mystery is presented and you discover what happened via a trail of documents, notes, and audio recordings. However, where it decisively differs from Dear Esther is that robots are trying to kill you.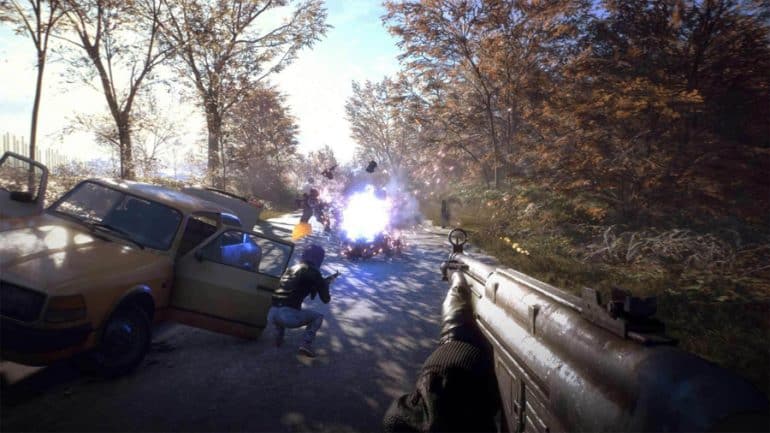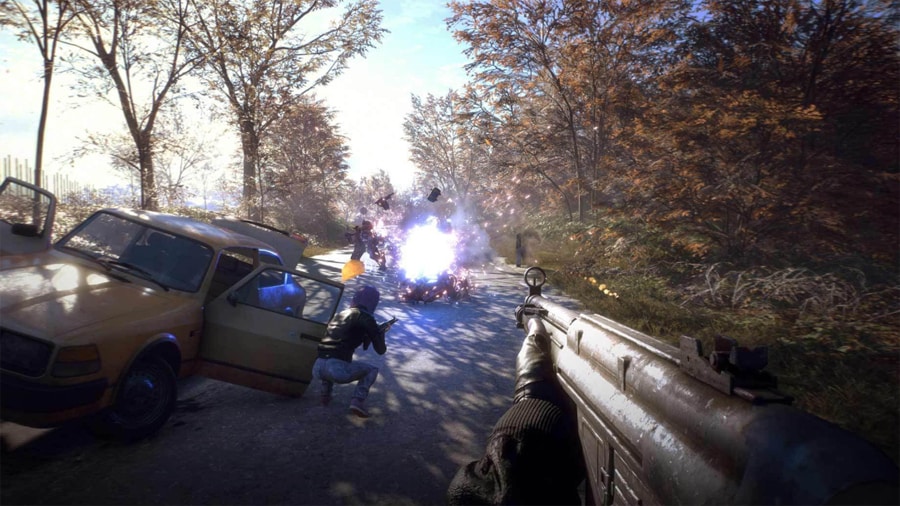 You can play by yourself, invite friends on Steam, or open up your game to randoms. There is no scaling depending on how many players are involved – basically, if you are playing solo, there are some areas in the game where you simply will not be able to survive unless you are extremely good at the game. This is a design choice with both pros and cons, pros being that it creates a hostile, deadly world that it feels you need support to navigate parts of. On the other hand, that means a substantial player base needs to be maintained if you want this game to keep all of its content available to be seen.
Avalanche Studios previously made the Just Cause series, and are used to developing large maps to explore, which they have done so here too. The setting is quite attractive and the graphics are good too (albeit with several bugs). The only downside is that there is not much variation between areas you visit. You will be amazed at first, but after a while, it will feel like you are seeing the same farmhouse, the same woods, the same enemies doing the same thing. This is much of where the problems come in for Generation Zero.
Combat sets a good tone by feeling challenging at the outset – these are not mindless zombies that will fall over with one or two bullets; the robots are quite tactical and quite dangerous. Often they are without any obvious weak points until you shoot off different bits of armour to reveal fuel tanks and the like. I enjoy this, because it lets you learn about the types of robots for the next time you fight them, and you feel a real sense of growth. You are able to scavenge a collection of weapons to fight them, add-ons for the weapons, and a few extra little tools like flares and so on to use as distractions for the robots in dynamic ways that you can determine for yourself. There's a lot of freedom to use the tools you are provided with.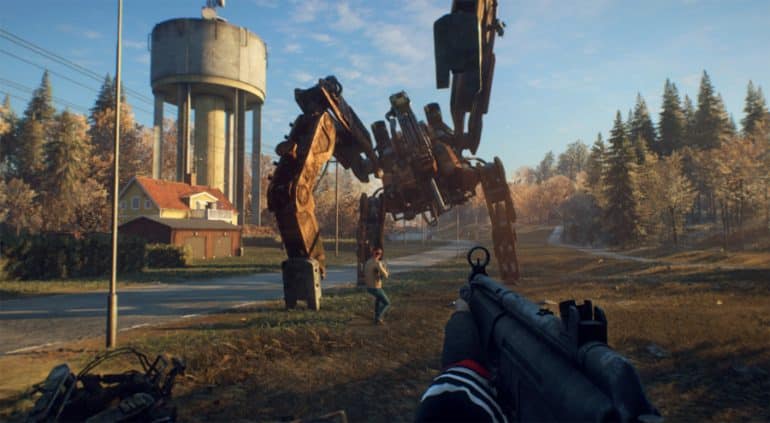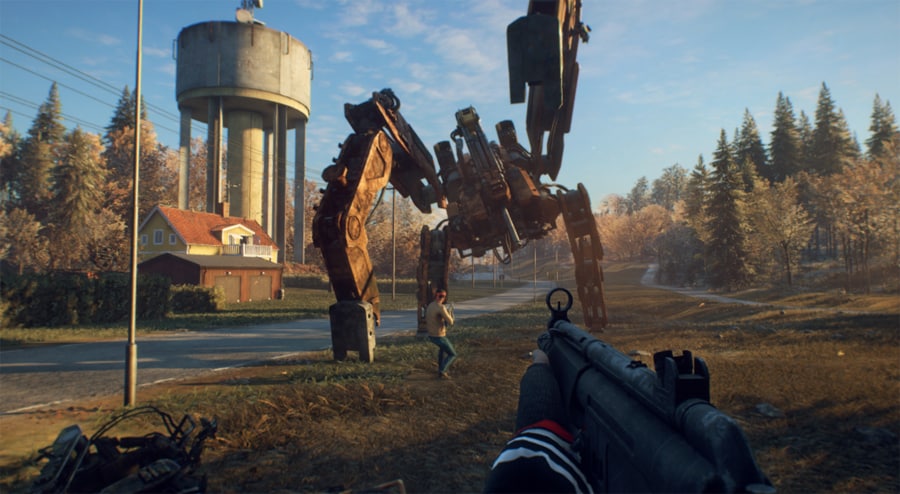 When combat works well, it can be thrilling, but there a few other problems that tie into this to drag it down a bit. Firstly, the UI and inventory system is very cumbersome and irritating. Many simple tasks such as clearing out your inventory, assigning hotkeys, using different ammo types, require going into the menu and dragging items around. This is not good also when there is no pause function and everything is happening in real time. A lot of user-friendly editing of these elements is needed.
Secondly, you get way too much stuff. Its meant to be this dark, oppressive robot world, but you never seem to struggle to have enough weapons and ammo. You can instigate suicide runs against robots often because you will nearly always have enough healing items to get back up again and run away. It makes what could have been a great twist on the survival game a little bit weak and meaningless.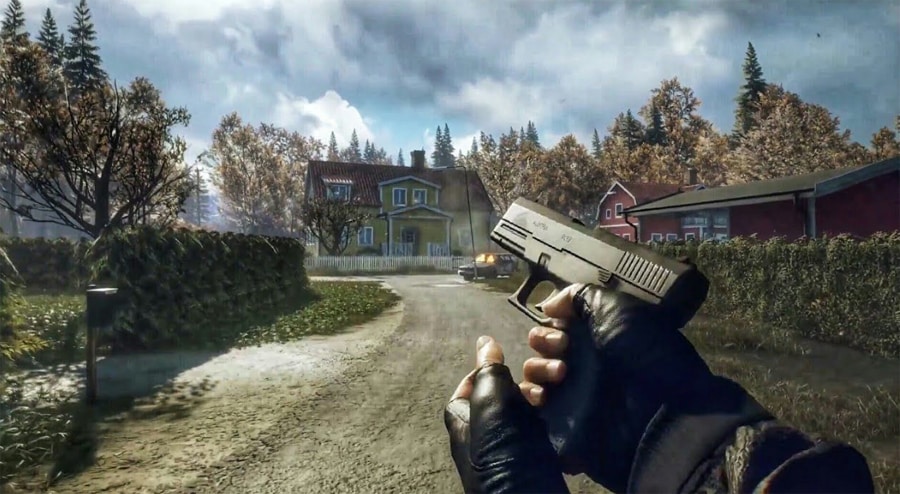 For me, once I felt that I had fought most of the enemy types and seen several farms and buildings that were all alike, I had gotten everything I was going to get from Generation Zero. It doesn't have that kind of cult quality that elevates a lower budget game into being one played over and over for years to come. It's pretty, with a nice concept and potentially good combat, but more often it ends up just being too repetitive without enough purpose for me to carry on with it. A good idea, but very unrefined.
The Review
Generation Zero
While Generation Zero does have an intresting setting, looks pretty and has some good combat it tends to feel unrefined at times.
PROS
Unique setting
Good looking visuals
Interesting combat situations
CONS
Does become repetitive at times
Feels unrefined
Cumbersome inventory and UI
Review Breakdown
Storyline

0%

Gameplay

0%

Graphics

0%

Replay Value

0%

Sound and Music

0%