The indie scene is full of a lot of interesting ideas, and this series is no different. Taking place in Maine U.S., this strong city has been severely weakened by a number of attacks. With the police stations attacked by Lightning Storm and with most legitimate heroes gone, it's left to a very unlikely hero. With the original Geek-Girl put into a coma, it's up to her friend to wear the glasses and defend their home.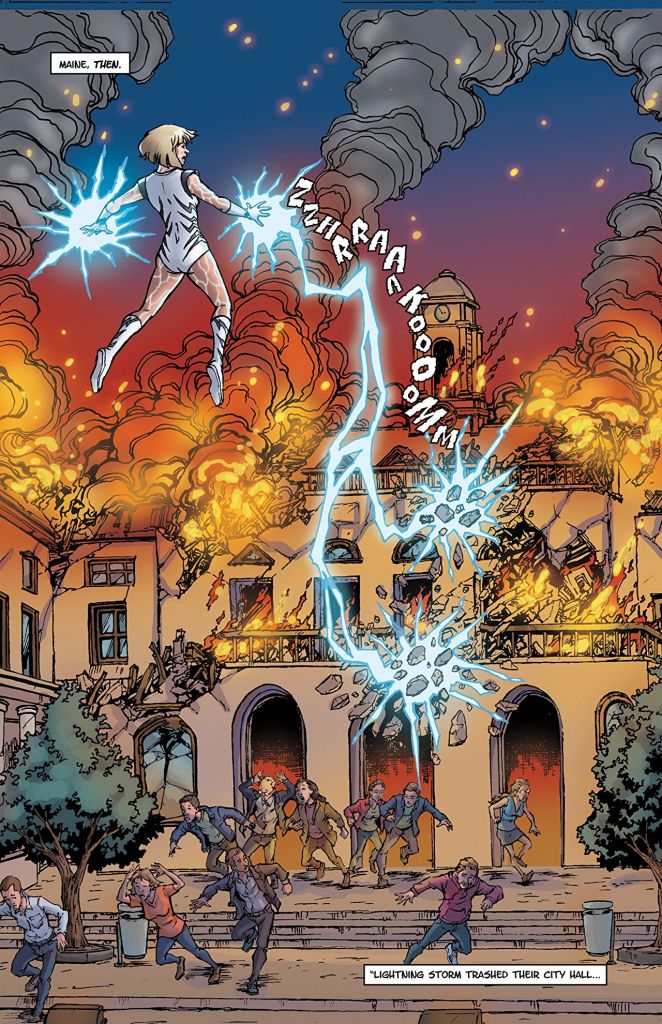 I have to say that going into this, I didn't know a lot about this concept. I hadn't read the first issue, so I wasn't sure what to expect.
A little slapstick but somewhat realistic…
Right out of the box, everything is succinctly recapped, which helps any additional readers with what has happened thus far. This is a wise move especially for an indie title such as this.
The humanisation of some of the villains was also interesting. A little slapstick but somewhat realistic, all the potential enemies of Geek-Girl had some interesting flavour and should be fun to read about as the series moves forward. Numb Nuts, in particular, has clearly been set up for a crucial role. Hesitant about the job he's gotten into and worried about his family, there is likely going to be a redemptive or perhaps unexpected arc for this villain.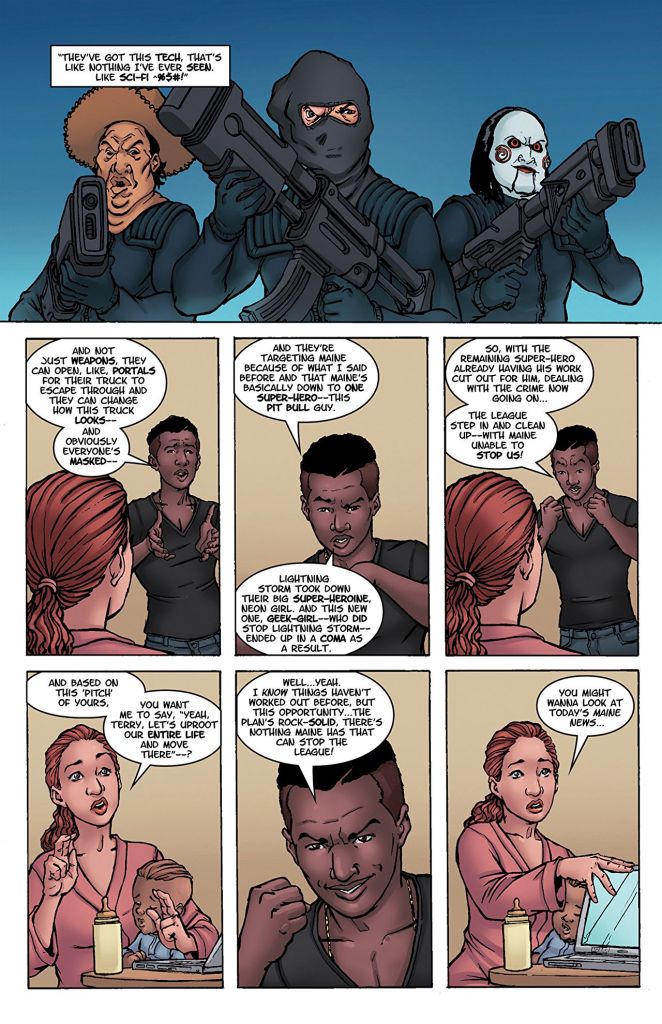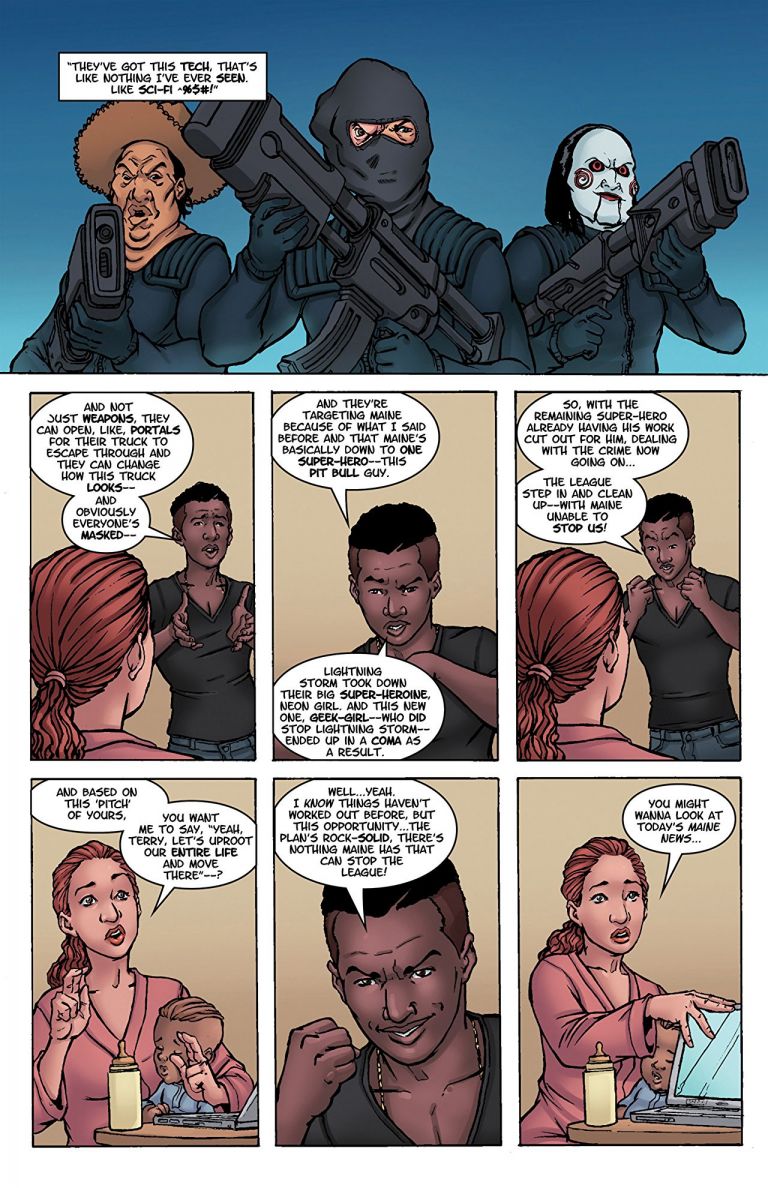 The amount of people who know Geek-Girls identity is different and refreshing. Usually going into a new series like this, it's a huge secret but everyone seems pretty clear on the changes. This allows for some conflict between the original's family and this new potential poser. This sort of conflict is missing when we cannot see people interact with the real identity of our supers. By stripping this away, we get a genuine conversation about the safety and stupidity of going out there and fighting crime. It is the sort of conversation you might find in something like Kick-Ass.
The gumption of this new hero is admirable…
The gumption of this new hero is admirable, but the skills are not there and this is posing a real threat for both Geek-Girl and Maine. It's evidential that her partner, Pit Bull, is clearly a more adept crime fighter, having to rely on him to save her. It's an interesting dynamic with a potential mentor/student role developing.
The writing is crisp and the narrative succinct. It doesn't reinvent the wheel but it adds a new lick of paint to it, making it feel a lot fresher. The art was also admirable, capturing, most importantly, the emotions of our main hero. I'd like to see more from this series and be able to track its progression as there is potentially something special there.
Geek-Girl #2 is Out Now from Markosia and available at www.geekgirlcomics.com and Comixology