I recently learned that rat poison is made from mostly edible materials which hide the small but deadly doses of anticoagulants, phosphides and various other toxic ingredients designed to kill the intended target in a most unpleasant way. It's a strategy that seems strangely familiar.
Change is inevitable. It is also necessary, and there is much that has changed in Gears 5. First and most obviously, the fact they have dropped the "..of War" from the title. It is just Gears 5 now, and that makes sense. I dropped the "..of War" part ages ago, so no problems there.
That's a tasty, wholesome ingredient in this potential rat poison pellet.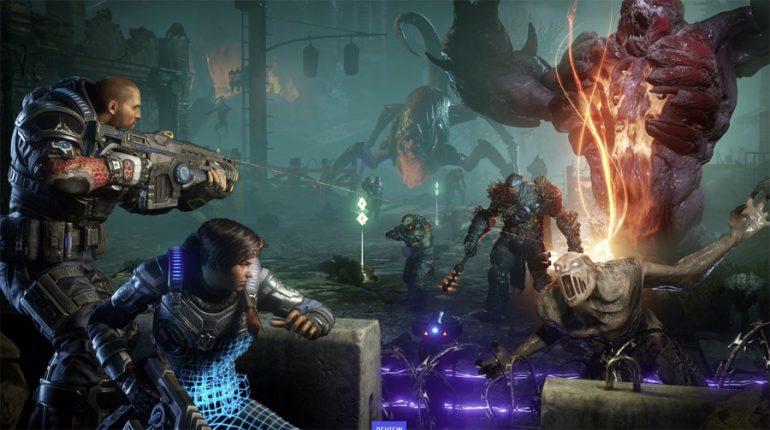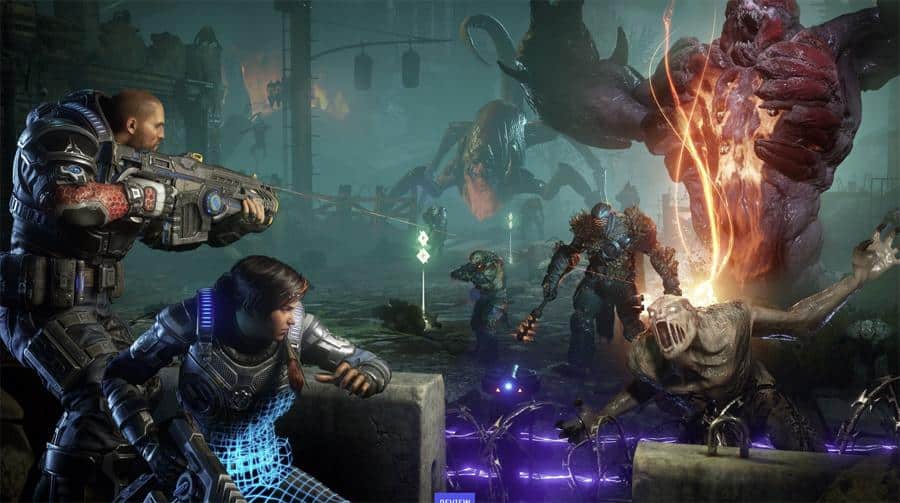 Gears 4 wasn't a great game. I did enjoy it, but I approached it with the kind of grace you give to a novice entering the big leagues; they have already won the moral victory just by making it there. It was the first release of the title under Microsoft's dev studio, The Coalition, so all we were wanting was for them to get the basic ingredients right, and, for the most part, they did. The game was a bit short and really just a much prettier version of Gears 3.
For their rookie season, that was fine, but that grace period is over. For this release, we expect more and, boy, have they delivered. So much so, in fact, I'm starting to think they may have gone too far.
I understand the law of diminishing returns, that the more you develop something the smaller the improvements become, and maybe that's where Gears was at the end of Gears 4. However, there are binding parameters that make a franchise what it is. Gears is a 3rd person cover-based shooter, which follows a linear story, broken up into small stages.
The question then is; If you remove an element, or add in a new element, is it the same game? The answer isn't a simple yes, although it would seem so. Make too many changes and 5 years from now we are sitting with a game that is nothing like the original and we all scratch our heads wondering how we got here. It's the 10 000 paper cuts phenomena. You can think of each change to a game as a paper cut. One may hurt, but it's not going to kill it. 10 000 overtime and it's dead, and something else has taken its place.
That's where my rat poison analogy culminates.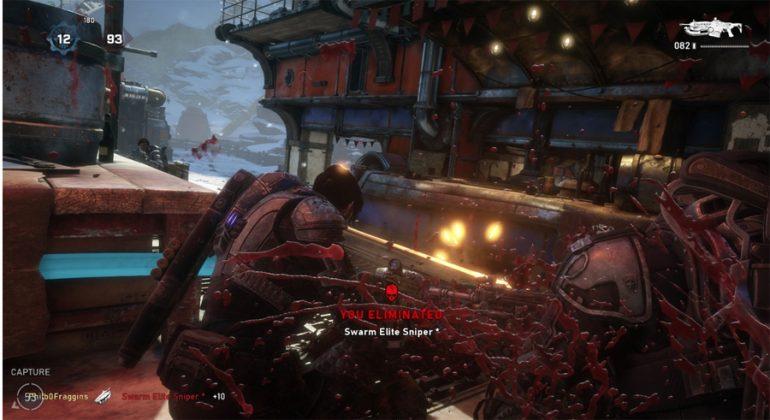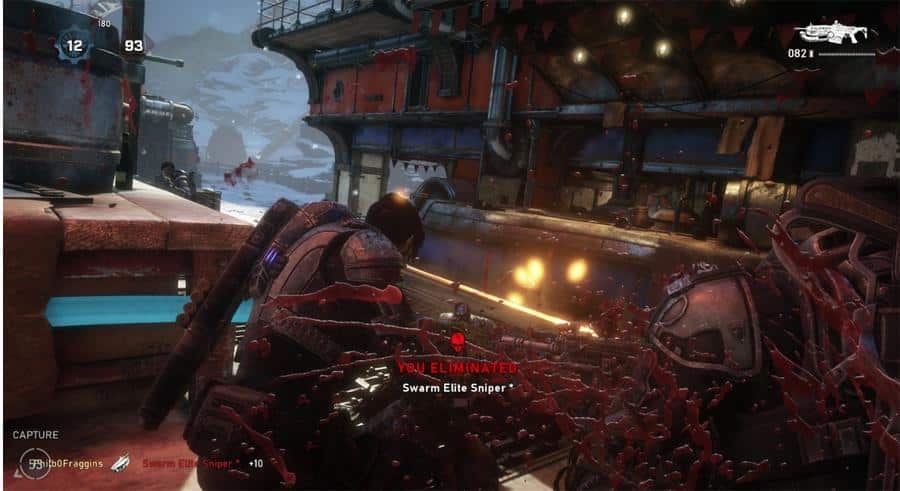 The first few hours of gameplay is all recognisable Gears fare. There is an excellent tutorial to get those who are new to the franchise up to speed or to give those of us who know the game a chance to knock off the rust. Then you find yourself in a jungle that is breathtakingly beautiful, but instead of having one clear path through the jungle, which is littered with bad guys you need to kill in glorious sprays of blood and gore, you can explore.
Gears 5 has a bit of an open-world feel now. Not Fallout levels of open world, but far more than the franchise has ever offered. This is a good thing, I think.
The story focusses on Kait Diaz, the female character from Gears 4. That immediately got me suspicious. Was this going to be another lame attempt at "wokeness"? Was this the first bit on anticoagulant I was going to have to swallow to enjoy all the yummy good stuff?
It kind of makes sense. She was pretty much the focus of Gears 4, the whole game revolved around rescuing her mother. So, yes, I'll buy that. She is also a likeable character; flawed and human.
Yes, Gears 5 is the latest blockbuster game to welcome the LGBTQ+ gaming community.
Is Gears 5 too different for those of us who like the linear, gore-soaked violence of the previous games?
I must say, I enjoy being able to explore, but I don't like that it is now trying to be more contemplative and explore the deeper issues in life. It's not a coincidence that they did this at the same time they decided to make the female the lead character. The past releases were for trigger happy meat-heads, but this one is for the more in-tune matriarchal set.
More poison.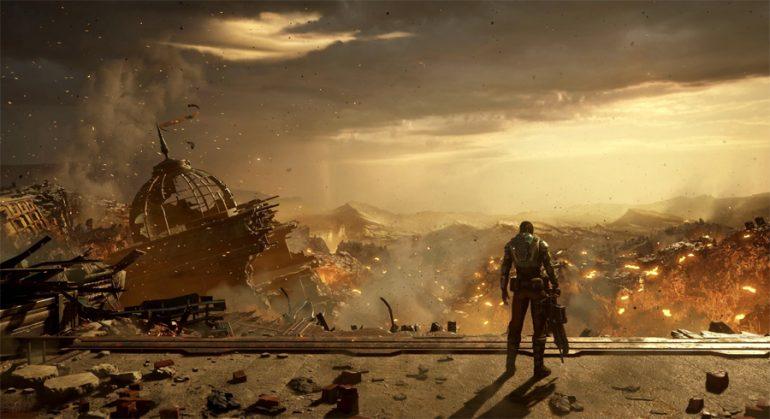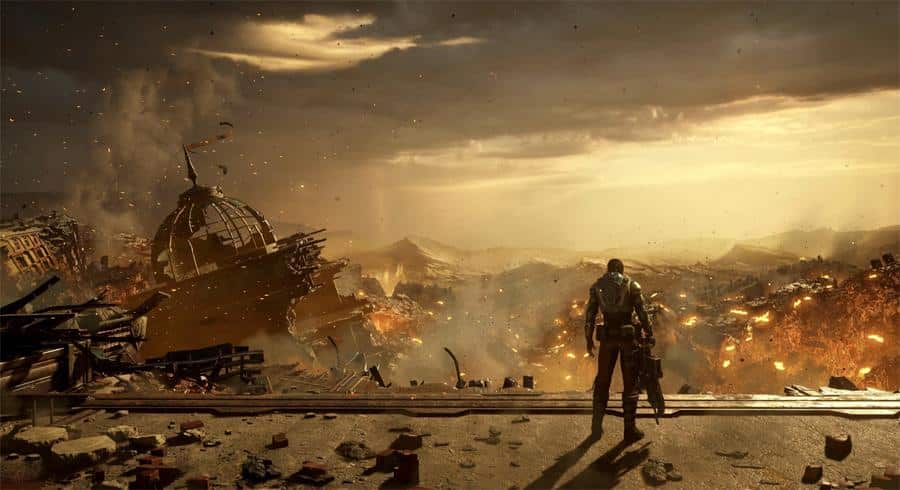 Gears 5 is long. At least, the campaign is and it has distinct Far Cry/Just Cause vibe to it. How you feel about that depends entirely on what I've mentioned above, is it still Gears of War if it feels like Far Cry?
Don't get me wrong, I like Kait, she is a great character and focusing on one of the other team members is a natural way to keep it fresh. All the characters are cool. Except for maybe Dave, the droid the bleeps and bloops above your head. I don't hate it, it serves a very good purpose, and he "levels-up". So, now Gears has a limited RPG thing going on. What the hell world have I woken up in?
There is a natural and thorough recap of the Gears story so far. If you are new to the universe, you will be brought up to speed as to what you can expect.
The voice acting is very good. There is the familiar clunky gameplay of run, slam into a wall for cover, aim, fire, reload, repeat, KILL THOSE LOCUST SCUM-BAGS! That's just the first few hours of play. Let's call it Act 1. Acts 2 and 3 take you to equally beautiful locations, one an icy tundra and the other a scorching desert.
All the old game modes are there as well as a new mode called Escape, which is kick-ass. There's just no other way to describe it. I won't go into it too deeply but this is the most RPG part of the game. There are character classes, levelling up, new skills and weapons. It also carries over the Skills Cards from Gears 4. It's also a 3-man multiplayer in split screen.
Then there's Horde, which anyone who has played any Gears title knows about, but in Gears 5 you now have Ultimate abilities, like Airstrike, Cloak and the ability to hijack an enemy vehicle and rain down bloody hell on their locusty heads. And there's a Versus mode, which is kind of a Mortal Kombat equivalent.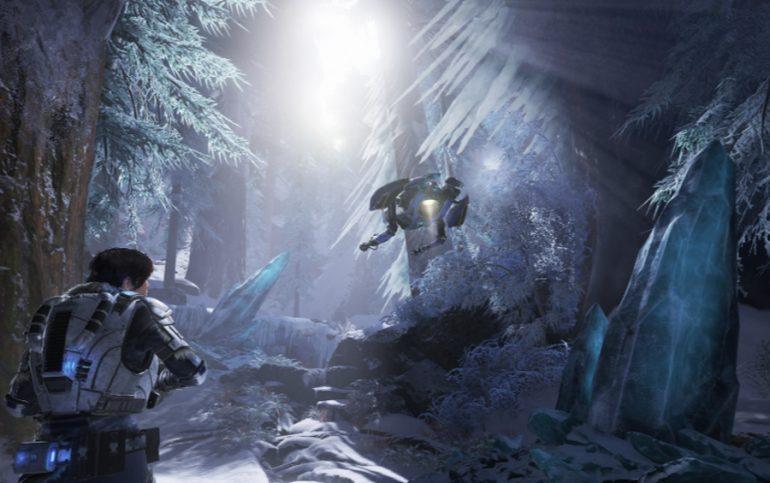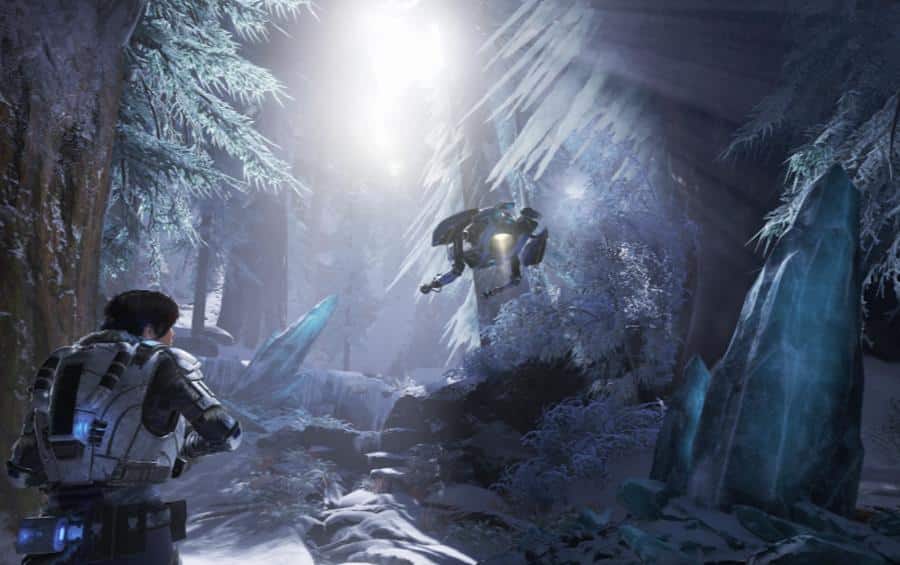 Also, you can forget everything you think you know about Campaigns. There are side quests, rewards, skills trees and maps. It is a helluva lot of fun. I kind of wish this is what Gears has always been, but it hasn't. Which again begs the question, is this still Gears of War?
I'm going to say no. I believe The Coalition knows that too and may have had something to do with them dropping the "..of War" from the name. This is a game based on Gears of War and you need to know that if you are thinking of buying it.
This release is more of a character study and I haven't been this surprised by the number of changes to a game since 2018's God of War.
I can tell you to buy it with a fair amount of confidence. It's the best game based on Gears of War I've ever played.
The Review
Gears 5
Forget what you know about the Gears of War games, Gears 5 takes the franchise in a new yet familiar direction. And it's great.
PROS
Variety of locations
Stunning visuals
Loads of action
Escape multiplayer mode
Review Breakdown
Storyline

0%

Gameplay

0%

Graphics

0%

Replay Value

0%

Sound and Music

0%