Gaming helped me with stress, especially during the lockdown.
Who would have thought smashing away at buttons for an hour or two could bring so much stability? Who would have guessed that saving a princess in an imaginary castle or playing as a hunter who ventures through a post-apocalyptic land ruled by robotic creatures would help relieve all the stress of lockdown?
Gaming did this for me. Believe it or not, it helped me manage my stress levels during the lockdown.
Prior to March 2020, I lived a fairly industrious lifestyle.
Apart from the 9-to-5 job, I spent a few hours per night reading, researching, testing and writing reviews and other articles for Fortress. Not being busy felt always felt weird to me, especially over extended periods. Spending quite a lot of time being busy in this form required an outlet.
As a result, I kept myself physically active. During a conventional week, I'd spend about three days running or exercising, and another two playing a few rounds of indoor football. Four to five times a week of intense cardio and one day to sleep in was all that I required to keep things running smoothly.
Then the lockdown happened. And the stress began.
I, like many other South Africans, was suddenly stuck indoors. I tried to keep my weekly exercise regime going as much as I could, with three to four days a week of cardio in front of the TV. While I kept fit, the intensity compared to my typical week was lacking.
Having underlying health issues, I realised many years ago that being active improved my immune system significantly. Skipping just a few weeks of cardio, I would quickly start to feel all those health issues return. So, staying active is a must.
At first, I didn't feel much change mentally. Everything seemed normal for the most part. I could continue working my 9-to-5 remotely and then spend the evening continuing to write. However, the 9-to-5 became an 8-to-6 or more. The workload increased and the pressures became more each week.
I soon found myself exercising a little less as a result of mental fatigue and stress during the lockdown. And so it would continue for a while. But I was thankful when we moved beyond the initial hard lockdown and were allowed to go outside to run during the morning slots allocated. I decided to run within the confines of the complex to avoid the mad rush of runners out on the road. The increase of would-be runners spiked, as everyone just needed to break free from their cabin fever. I didn't blame them.
But it wasn't enough.
At times during this period, I was unable to shut down. I even began to write less as a result. Spent a few nights not being able to sleep. The days became a jumble of work and private life, difficult to switch distinguish between the two and work took over the entire day, even while not always sitting physically in front of my laptop. The thought of getting things done never left.
I had gone to see the doctor once or twice as a result of stress-related illness. It was clear what was causing the stress, but shaking it wasn't as easy. We were now well into Level 3 of the lockdown.
An opportunity to review PC release of Horizon Zero Dawn was presented in late July. While I tentatively accepted prior to the key being made available, being one of the only PC gamers in the team, I was still stuck in two minds due to my current workload and being behind on some tech reviews at the time to boot. But I'm glad I didn't let the opportunity slip.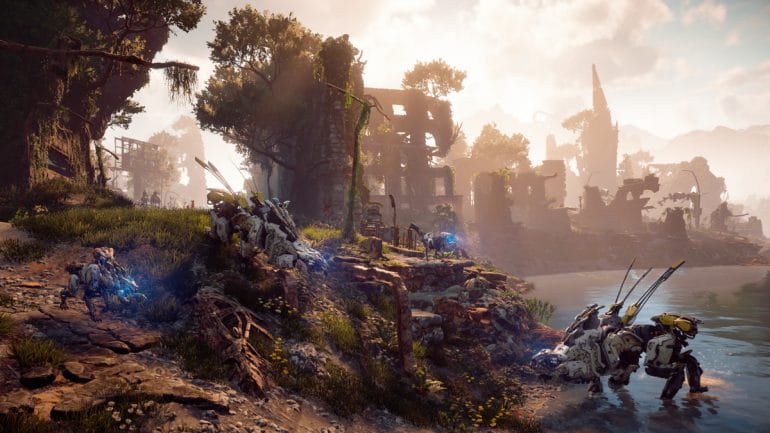 Horizon Zero Dawn
With Horizon Zero Dawn set to release in just under two weeks from receiving the review key, I needed to get cracking knowing it would require some 40+ hours to attempt to complete the game based on some research about the title prior.
My weekly average of gaming went from 0-1 hour per week over the past year to a whopping – by my standards – 10-12 hours. By the end of August, I had amassed close to 50 hours of gaming during the lockdown, majority of which was spent on Horizon Zero Dawn and its DLC.
And this is when it clicked. Without realising it, things started to feel normal again. My stress levels lessened, sleep improved, and anxiety lifted. I had the energy again to push myself to maintain my exercise and running routines.
Gaming saved me from bored and stress during the lockdown.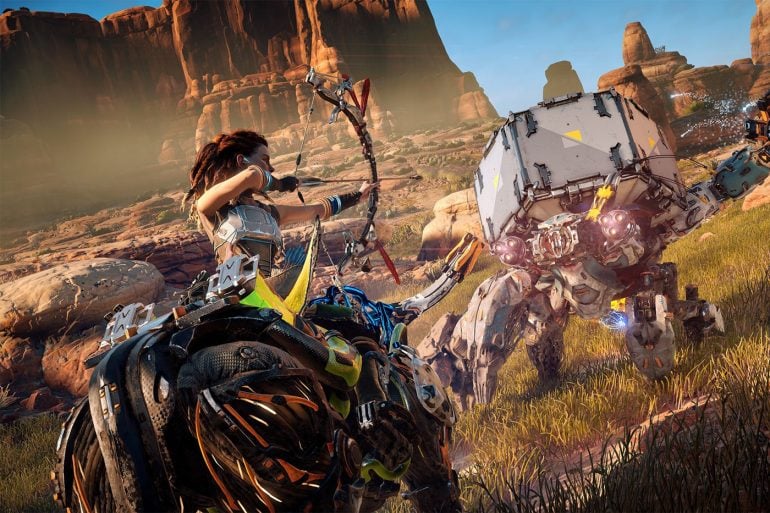 Gaming daily
I was now trying to game daily, even if just for 30 minutes, either early morning or after I had shut down my work laptop for the day. The routine has worked for the most part. And while the stress still exists, being able to compartmentalise and manage it is much easier.
In writing about my experience, I do realise that my situation isn't the same as many others. This is not meant to trivialise what people have been going through, nor will it solve some of the challenges we may face as a result of the pandemic and its effects on daily life.
Job losses, wage decreases, financial pressures and a myriad of social and mental issues isn't something that will be alleviated simply by gaming. These are challenges that will take some time to resolve. Things won't necessarily go back to the old normal, as the new normal creeps into various aspects of life.
It will still be a while of working remotely for me. And weekly football and gym is still not an option either.
Gaming helped me with my stress and to manage with my weekly routine better during lockdown – work and otherwise. And I'm thankful for that.
Tell us, has gaming helped you with stress during the lockdown? Let us know.