Possessing good cognitive thinking abilities can help us a lot when it comes to succeeding in college, and later in life in our careers. What on earth are cognitive thinking abilities you ask? These are various brain-based traits and mental skills that help us process and retain information. Having a good memory, a strong attention span and the ability to see things logically are all examples of cognitive abilities. It is clear to understand the ways in which each of these skills can assist us with our studies. Cognitive skills can be developed in a number of ways which are essentially exercises for the brain. This doesn't have to be dull though, we can improve our cognitive skills using apps and games!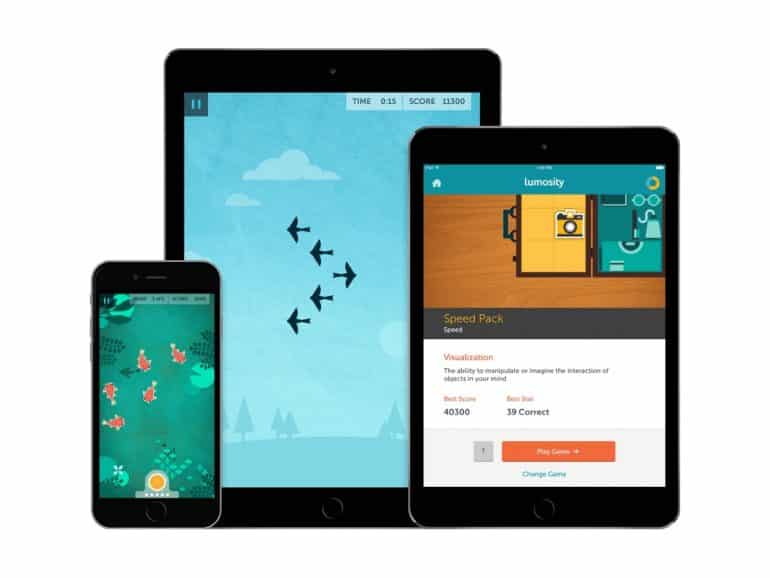 How Far Can Cognitive Apps and Games Take Us?
On a related note, mindfulness apps and games like this help us to identify and admit times when it all gets a little too much for us. For example, if you are struggling with your college workload, a positive outlook will only get you so far. From there, it is not a bad thing to look for help and assistance.
One way in which you can do that is by contacting Essaypro.com, here you can consult the expertise of professional essay writers that specialise in particular topics. For example, if you are a film studies major, you can easily find an Essay Writer that specializes in Media and Film. If you are an economics major, you can find a Writer that focuses on business topics, and so on and so forth. Professional Writers can work to deadlines set by you, with as much or as little guidance as you provide. With their help, you can certainly wow your professors.
Brain Trainer Special
Brain Trainer Special is a free to play cognitive thinking abilities game app that is exactly as the name suggests – its something special! The various mini-games that comprise this app focus mostly on improving your memory and can be played in a range of different difficulty levels – from easy as pie to a level so difficult that even Albert Einstein would struggle! The games involve memorizing different sequences of numbers, letters and object and solving various math problems. Think of these games as a sort of work out for your brain. In all, they really help you to build your memory.
How does all of this help you in your studies? Of course, improving your memory is an incredibly worthwhile exercise in preparation for when exam time comes around. With a super strong memory retention, you will be able to remember all of that yawn-worthy material from your lectures without having to do hundreds and hundreds of hours worth of revision – that's what we like to hear!
Happify
Happify is a unique app. This game focuses more on your wellbeing and mental state than it works to improve a specific skill set. The major advantage of this is that it helps you to remain calm and collected throughout your studies, even when the going gets tough. Though it's something that we don't like to address or talk about, more and more college students are suffering from stress, anxiety and depression. Many of us students get overwhelmed and anxious when we have a lot of coursework projects to work through. Perhaps we have an exam paper due and essay to write and we just cannot manage our time so it is giving us panic attacks. Happify trains your brain to always see the positive outcome in different situations and remain optimistic. In turn, this helps us take a more positive approach to our exams and coursework, rather than us worrying constantly that we are going to fail (which in turn becomes something of a self-fulfilling prophecy!)
Lumosity
Lumosity is a brain training app/game that exists with the specific purpose of helping you to boost your brain power. It contains over 60 games to help you boost your cognitive learning abilities in different areas – from speed of reflexes to attention to detail. The variety of games on this apps and skills that they help you boost are diverse. For example, a game where you manage a train station and have to ensure each individual train reaches its specified station helps to build attention to detail – a skill that is sure to help you with proofreading your college coursework and making sure you submit everything perfectly the first time around!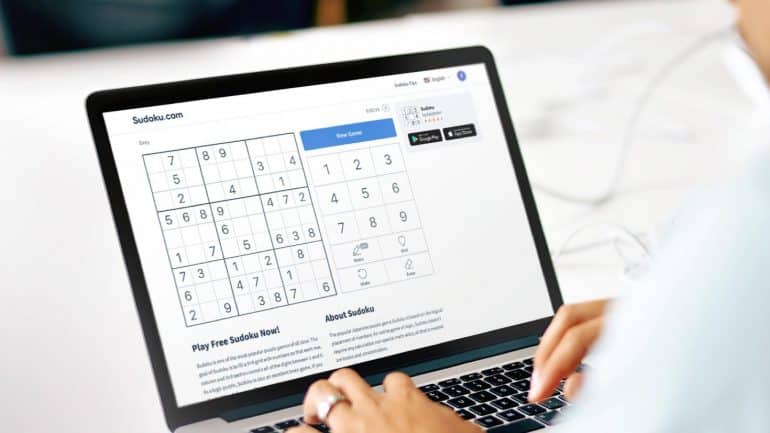 Sudoku
Sudoku is a game that no doubt almost everyone has heard of. This can be played in both a paper format and via mobile apps. The game involves placing numbers in a grid, in order to ensure that they meet a particular sum. Sudoku can be played in various levels of difficulty and works to improve both memory and planning. In order to plan which numbers need to be placed where, you must work on and improve your concentration – a skill that no doubt assists in all aspects of your studies.
Eidetic
Eidetic is another free app that offers games to help you to improve your memory. The technique that Eidetic uses is called spaced repetition. You may wonder what the purpose is of having more than one memory training app, however each app offers a different positive benefit, Eidetic works in a more unique way than other similar games and applications. The games here actually focus on memorising things that have a meaning in your life and an appropriate context – for example banking information and phone numbers. The app pings you with notifications to remind you to play and test yourself in order to work on your long-term memory of things. All of this means great news for you when it comes to the finals!
The use of one, or any combination of the above games can certainly help you to enhance your cognitive thinking abilities for school. After some months of use, you will really notice a difference. This is not just us telling you this though, the success of brain training games and apps is often talked about by professional psychiatrists. The games are a fun way to improve your grades and exam results!