There was a time (when I was young and thriving) we used to play games as a simple form of entertainment. However, as I see it, that's not the case anymore in 2022.
Now, you can earn money while playing games!
Well, I know, it's not "news" anymore. Many people do make loads of money by streaming on YouTube and Twitch. But, did you know, now you can directly earn from the games, themselves?
Yes, that's what I'm going to talk about in this article. So, buckle up and start reading!
Earning Crypto Through Gaming – Is It A Possibility?
Oh, yes, it definitely is. Thanks to the introduction of Metaverse, we're experiencing almost every kind of technological advancement. And NFT gaming is one of them.
So, how does it work?
Well, usually, this type of game will be developed and based on blockchain technology. Thus, whatever you're earning will be decentralized and controlled by you and you only.
Also, most of these games will come with their own Cryptocurrency, to begin with. Hence, if you want to buy something, you'll have to use them to make the purchase.
However, according to a report, some games may follow the general Cryptocurrency system. For example, you can buy xrp in south africa and use them on these games.
So, which one do you think is the best option? Let me know in the comment section below.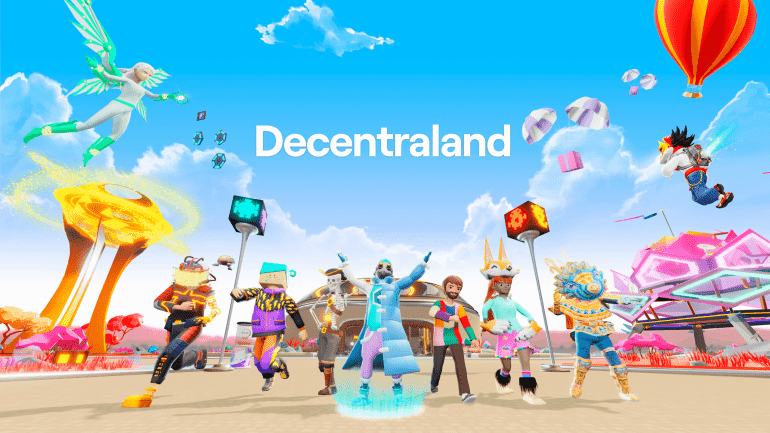 Best Crypto And NFT Games To Look Out For
As of 2022, there are only a few play-to-earn gaming titles available on the internet. But, the way it's being popularized, I won't be surprised to see the market overflowing within the next year or so. However, for now, let's focus on what we have on our hands.
Title – 1: Axie Infinity
A trade-and-battle game based on "Axies," – Axie Infinity has everything a gacha-RPG lover would want to play. For example, you can get new characters, breed them, and battle against another player like you. That's not where it ends, though.
When you win a game, you can also earn a smooth love potion from there. You can sell it in the market and earn Infinity Shard tokens for free. They're the primary utility tokens of the game. So, you should definitely accumulate as many as possible.
Title – 2: Decentraland
Unlike Axie Infinity, Decentraland isn't really a combat-heavy game. Instead, it's more like a Sims game, which focuses on letting you construct your own world. In this one, you can buy land, build something on it, and do whatever you want.
However, before you get started on Decentraland, you'll need to create an Ethereum wallet at the beginning. This will help you buy and store "MANA currency" – the in-game currency of the game. There are more than 1.85 billion MANA coins available right now.
Title – 3: The Sandbox
Think of The Sandbox as the "Minecraft" of the Metaverse universe. Just like the well-liked title on PC, The Sandbox comes with a blocky universe where you can build a house, craft a tool, or anything else to survive.
There's also an in-game currency available here, known as SAND, that can be used to acquire various items, like skins and equipment. And, the good news? You don't really have to buy it using your own money. It can be earned by completing quests and leveling up.
Title – 4: Gods Unchained
In simple words, Gods Unchained offers an excellent combination of MOBA and RPG as a whole. You play the game as a "God" and attempt to thrash anyone and everyone standing on your path. Each of these characters has a unique ability that can make or break your game.
The in-game currency of Gods Unchained is known as GODS, which you'll have to use when buying a character card. However, you'll start out with only a tiny amount of this currency. And you can earn them by winning battles against other characters.
Title – 5: CryptoBlades
Another RPG title on my list, CryptoBlades is all about showing off your skill in the classiest manner. And, I mean this literally. You'll start out by buying a skill token or two to improve your character. It's the in-game currency of the game as well. So, you'll have to earn them.
But, how do you use it? Well, you'll need them when buying an in-game asset, like a weapon or a character. You can earn them as well by playing against real people. As long as you're playing regularly, I'm pretty sure that you'll progress well in the game.
Play And Earn!
I know there's still a lot more to learn about the rise of the NFT gaming community. But, as of now, the market is still in a vague situation. Fortunately, there's been a lot of developments coming through in the near future. As I get more information regarding this, I'll update the content or write a new one here. So, don't forget to visit us as frequently as you can.