Ah! There's nothing quite like the thrill of placing a wager with your hard-earned money and winning! Big or small, it's a rush unlike any other. Sadly though, some people aren't as lucky when it comes to jackpots and horse racing – they prefer to find their thrills in front of a television screen, living vicariously through the characters they resonate with.
If, like me, you prefer to invest your time and energy into a good story with great acting, look no further. We have rounded up some of the best casino games and gambling movies you can find on one of the most popular streaming networks these days, Netflix. So pop some popcorn, turn on the TV and get ready to browse what we think are the best movies available for your gambling pleasure.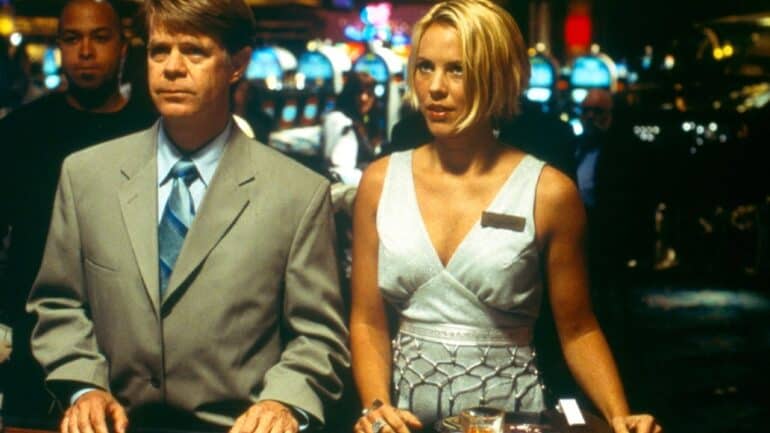 5. The Cooler (2003)
William H. Macy, Maria Bello, Alec Baldwin.
Fans of William H. Macy will know he built his career on his ability to play losers that somehow manage to turn the situation around, despite seeming to be plagued with problems and plain bad luck.
In this movie, he plays Bernie Lootz, a 'cooler' by profession. Working at the Shangri-La Casino, his presence is such bad luck that it actually prevents patrons from winning. He is smitten with cocktail waitress Natalie (Bello), who takes an interest in Bernie, and suddenly his luck starts to change. Baldwin plays the casino owner who is willing to do just about anything to keep Bernie and his 'special' skills.
4. Oceans' 11 (2001)
George Clooney, Brad Pitt, Julia Roberts, Andy Garcia.
This is a remake of the Rat Pack classic from 1960 is both a comedy and an action film. Starring Hollywood royalty, the story centres around Danny Ocean (Clooney), a man just released from prison and out for revenge. He assembles ten of the best professionals in their field for one last heist – $150 million in a vault belonging to Terry Benedict (Garcia) who owns three major casinos. He also happens to be dating Danny's ex-girlfriend (Roberts) – so it's personal.
3. 21 (2008)
Kevin Spacey, Jim Sturgess, Kate Bosworth, Laurence Fishburne.
This movie is an American heist drama starring some incredible actors who are members of the MIT (Massachusetts Institute of Technology) Blackjack Team. Under Micky Rosa's (Spacey) guidance, they manage to pull off one of the most noteworthy card counting grabs in Las Vegas.
Their combined intellect and ability to strategize allowed them to create a sophisticated card counting system that beat the house every time. What makes this movie even cooler is that it's based on real events.
2. Casino (1995)
Robert De Niro, Sharon Stone, Jo Pesci.
The cast alone would make this a must-see film. Add to that that it's directed by Martin Scorsese and you have a winner.
The movie is based on a book written by Nicholas Pileggi, and it's about Sin City in the '70s and '80s. It centres around the meteoric rise and subsequent crash of Sam Rosenthal, the owner of the Tangiers Casino who also had mob ties. The film shows Las Vegas at the height of corruption and when the mob ruled it.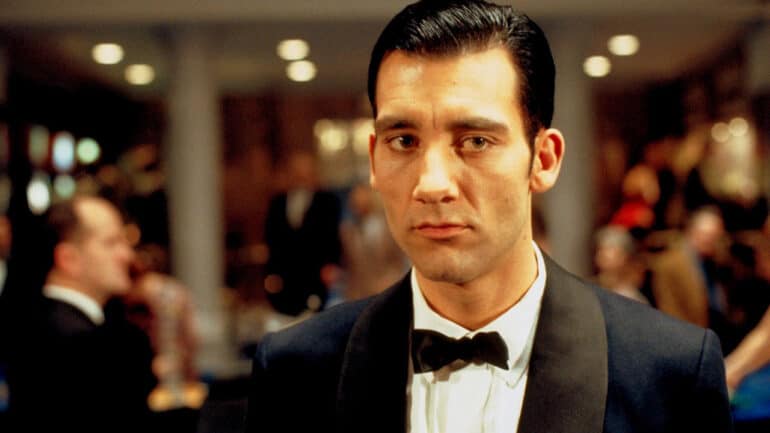 1. Croupier (1998)
Clive Owen, Nick Reding, Nicholas Ball.
If you're looking to dive deeper into the world of gambling, then this is the movie for you. It tells the story from the perspective of a professional dealer or croupier (Owens) and takes the viewer on a journey to explore the dark side of the casino world, which is unusual for most movies about gambling.
In contrast, the director has not played to the stereotypes of lavish and elegant casino rooms that Las Vegas is known for. Rather, the focus is on significantly smaller card rooms in London, where the stakes are more than just a paycheck.
It's a gritty, edgy film that portrays the rough side of gambling, where sequin dresses and black tuxedos are but a distant memory. It is also worth the watch for Owen's gripping performance.