High-profile stars Gabrielle Union And Jessica Alba trade places with Bad Boys' Martin Lawrence and Will Smith in a spin-off TV series titled LA's Finest. If you weren't sure the female-led spin would work, the first trailer might convince you to give the show a watch.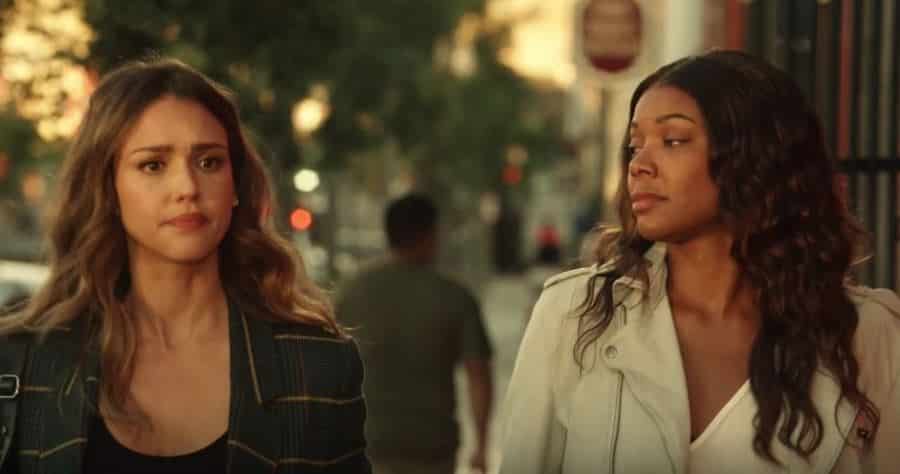 In the new series, Union reprises her role as Drug Enforcement Agent Sydney Burnett, the younger sister of Marcus Burnett and daughter of Joseph Vaughn (Ernie Hudson), while Alba plays a new character named Nancy McKenna, an Army veteran who gets partnered with Syd. Together they cause all sorts of havoc while bringing down the city's most dangerous criminals.
It will be interesting to see if the two leads manage to match the same chemistry displayed by Lawrence and Smith. From the trailer, we can tell they've got the action parts down but do they have the comedic timing too? Regardless, it looks fun – in the explosive Michael Bayhem sort of way.
From the producers of Bad Boys, L.A.'s Finest follows Syd Burnett (Gabrielle Union), last seen in Miami taking down a drug cartel, who has seemingly left her complicated past behind to become an LAPD detective. Paired with a new partner, Nancy McKenna (Jessica Alba), a working mom with an equally complex history, Syd is forced to confront how her unapologetic lifestyle may be masking a greater personal secret. Taking on the most dangerous criminals in Los Angeles while skirting the rules, and speed limits, Syd and Nancy become a force to be reckoned with – on the streets, and in each other's lives.
The show's pilot was written by Brandon Margolis and Brandon Sonnier, a duo who work for NBC's The Blacklist. There's no news yet about whether Marcus Burnett or Mike Lowery will be guests – although we seriously hope they have a cameo or two.
The first three episodes in the 13-episode LA's Finest series will be available to Spectrum video subscribers on May 13, after which new episodes will release every Monday.