Earlier this year, HBO announced Game of Thrones actors Pedro Pascal as Joel and Bella Ramsey as Ellie in the live-action, high-profile adaptation of Naughty Dog's The Last of Us. Now, Variety has confirmed Terminator: Dark Fate actor Gabriel Luna as Joel's younger brother, Tommy.
As gamers know, Tommy has a significant role in the story of both the first and second game. Gabriel Luna, who is probably best known for his role as Ghost Rider in Marvel's Agents of SHIELD, will play the former soldier who continues to hold firmly on to the hope of a better world after the outbreak turns most of the world's population into aggressive creatures known as the Infected.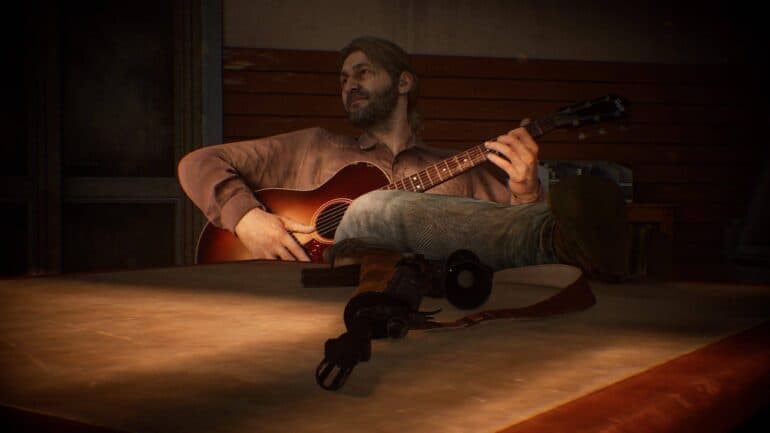 In the game, players first meet Tommy shortly after the infection outbreak. He arrives in a pickup truck to take Joel and his daughter, Sarah, to safety. Unfortunately, things quickly spiral out of control.
While fans continue to be supportive of the casting choices, there are many who hoped Nikolaj Coster-Waldau would be cast as Joel in the franchise. When that didn't happen, most of those fans set their hopes on the 50-year-old Danish actor playing Tommy. Unfortunately, that hasn't happened either.
It has also been revealed that Russian director Kantemir Balagov will be directing the pilot episode of The Last of Us from a script by Chernobyl creator Craig Mazin and Neil Druckmann. Druckmann has previously mentioned that the live-action adaptation won't always follow the games: "Some of my favourite episodes so far have deviated greatly from the story, and I can't wait for people to see them."
The series will start filming this July in Canada.
What are your thoughts on the casting? Are you happy to see Gabriel Luna as Tommy in The Last of Us?