Have you ever imagined yourself being an up and coming DJ and playing to the largest crowds at the biggest festivals from around the world? Well, with the latest rhythm game released from Harmonix, the creators of the award-winning Rock Band and Dance Central, that dream does become a reality, at least virtually in the comfort of your house.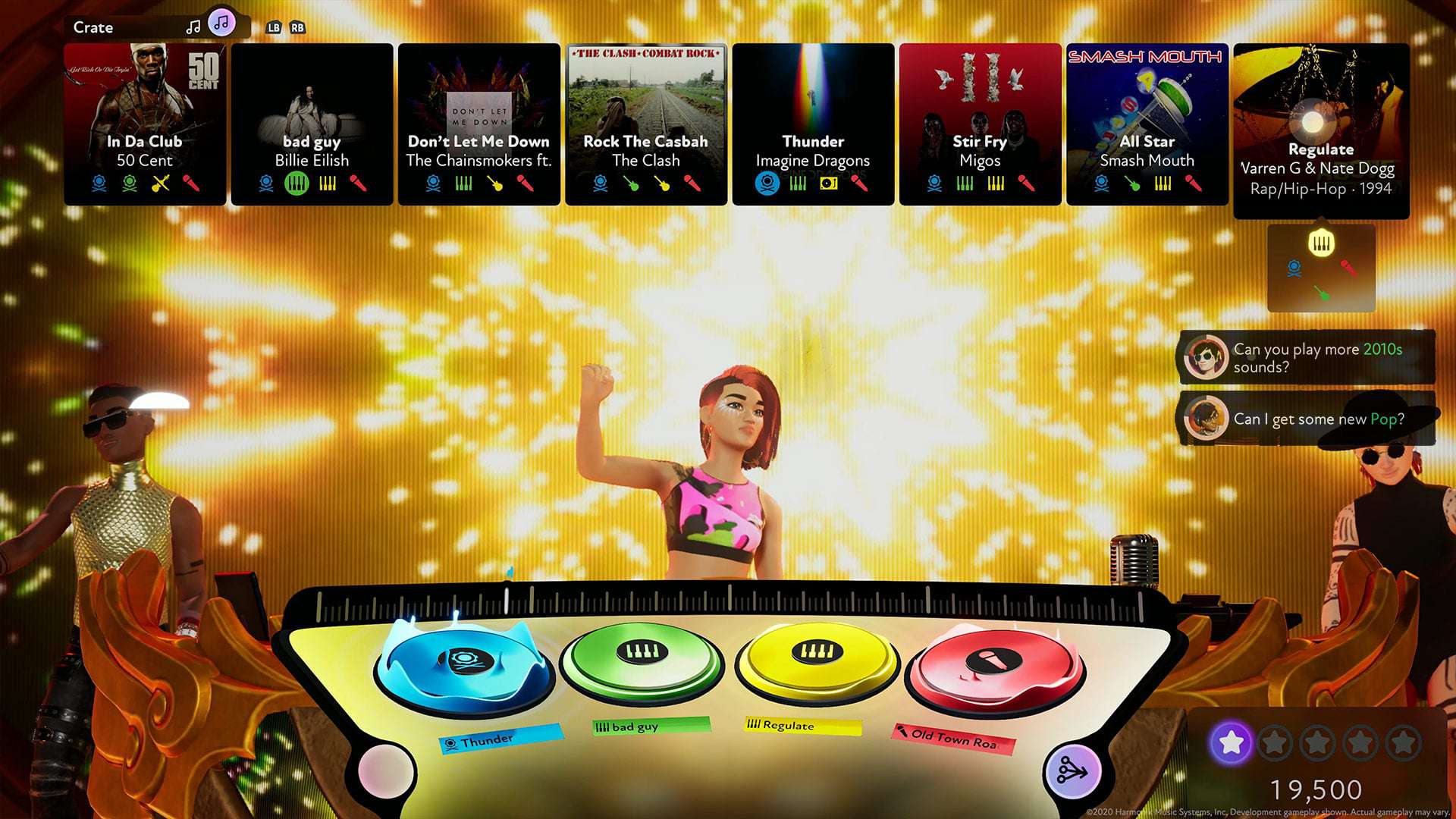 The Opening Act
Firstly, Fuser is not really a game as we may know it, but rather more of a music simulator or creative mixing tool. As the name suggests you are tasked with fusing four elements from a variety of songs to make up a completely brand new mix.
Each button is assigned a specific element of a song. The square button is used to drop a beat or drums of any chosen song. The cross (x) button is used to add a bass line. The triangle button is used to add in lead instruments like synths, guitars and horns. And, lastly, the circle button is used to add in vocals.
The aim is to perfectly time the drop of the various elements to make a smooth mix and keep the crowd entertained.
There are over 100 songs to choose from your crate and you can purchase more using the in-game currency. The songs range from a variety of different genres and times and include major hits from artists like The Weeknd, Billie Eilish, Cardi B, Justin Timberlake and Dua Lipa to name a few. The variations of mixes you can make are endless.
Fuser sets the tempo of each song and 'fuses' them together to make them sound really good without much effort from your side, and leaving you with an original mix that is sure to please.
The Festival Headliner
Fuser features a campaign mode which is basically a 10-hour long tutorial filled with cutscenes, taking you from an aspiring DJ to a headline act in no time. You will start off learning the basics of mixing songs and gradually learn more advanced controls, like setting the BPM and adding in effects into your mix to make them completely unique.
In the campaign mode, you earn points that can be used to purchase new songs to add to your crate.
There is a freestyle mode to practice and refine your mixes as well as record them, and they can be pulled up during any set.
Other modes included are a co-op freestyle mode and an online battle mode.
The Curtain Call
Fuser is a really cool and creative music mixing simulator that every aspiring DJ and music lover should own. You will have endless fun trying out different mixes and creating something rather unique sounding. I would highly recommend playing it using a quality headset to enjoy the best experience.
Fuser is currently available on Playstation 4 (the console that we reviewed it on), Xbox One, Nintendo Switch as well as PC via Steam.
Kartridge PR provided a review code to Fortress of Solitude for the purpose of this review.
The Review
Fuser
Fuser is a really cool and creative music mixing simulator that every aspiring DJ and music lover should own.
PROS
Over 100 hit songs to choose from
Easy to learn and a lot of fun
CONS
Campaign mode could be better
Review Breakdown
Gameplay

0%

Graphics

0%

Replay Value

0%

Sound and Music

0%