A few months ago, we featured the Antec DP502 Flux White Dark Phantom case for review. The case provided a minimalistic approach to a gaming case build, while still offering the flair of LED lighting and an easy to build configuration. This time around, our friends at Syntech provided the opportunity to review another case, the FSP CMT260.
Unboxing and Build
What's in the Box
The FSP CMT260 is considered an entry-level gaming case. This means there aren't a lot of additional elements added to the contents.
Once unboxed, there are only two main components in the packaging, this is the CMT260 ATX case itself, as well as a 120mm case fan. You'll also receive the necessary screws needed for the fans as well as to mount the motherboard.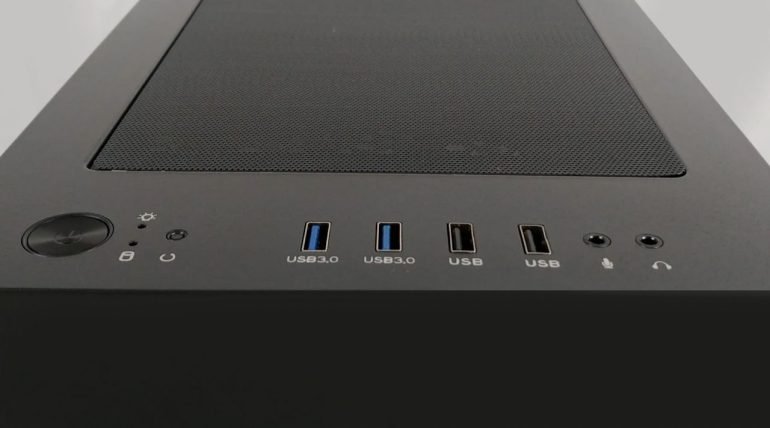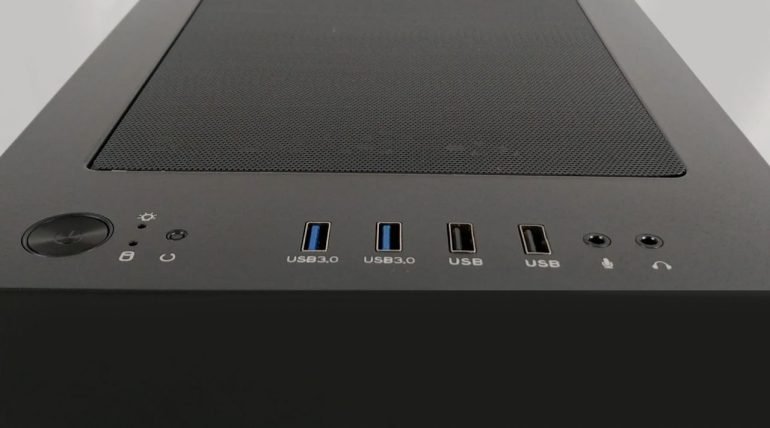 On the case itself, there are a few items of note, which includes the tempered glass panel on the left. This allows users to see into the case and display their LED lighting systems from the graphics cards, motherboards, fans and more. The glass doesn't require any screws to fix in place, which is quite useful for those who require easy in-and-out access.
There is also a detachable mesh cover to keep dust out. This is held in place by a magnetic strip around the cover, allowing users to easily remove it to give it a quick clean.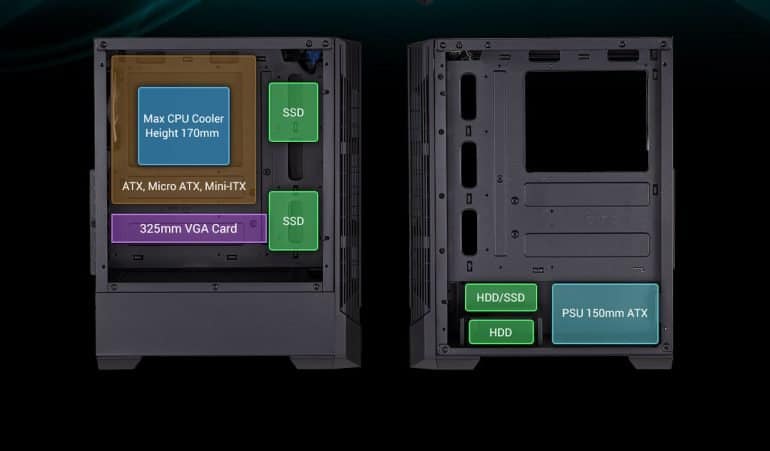 Layout and Cable Management
The FSP CMT260 isn't the biggest case you'll find. It's a mid-sized ATX tower, which has support for ATX, micro-ATA and mini-ATX motherboard sizes. However, there's sufficient space remaining surrounding the motherboard for almost any component build.
On the rear, there are 7 expansion slots available. With most gaming GPUs taking up two slots (up to 325mm), there's still sufficient space if your motherboard supports it.
As with many modern cases, there's also a clear separation between the motherboard housing and that of the PSU. This creates better airflow for the two sets of components, making it easier to keep the system optimally cooled.
With the pre-installed fan on the rear, the default cooling is adequate for basic builds. However, for those with more hardcore gaming components under the hood, or if you're performing heavy load operations such as video rendering, you may want to boost the cooling options. For that, there are sufficient slots for another five 120mm fans. This includes two on the top and three in front. It's also big enough to support water cooling systems, which is nice to have.
The layout is definitely big enough for all your component needs. Additionally, cable management is also well-received. Most of the tower cables such as for the front USB ports, power and reset buttons, HD audio and others, are all grouped quite nicely. You can run this through the right-hand side before lining it through the housing and tying it down with some cable ties. With the separate spacing of the PSU, you also have a lot of additional space to tuck away the unused cables without them being visible through the glass panel.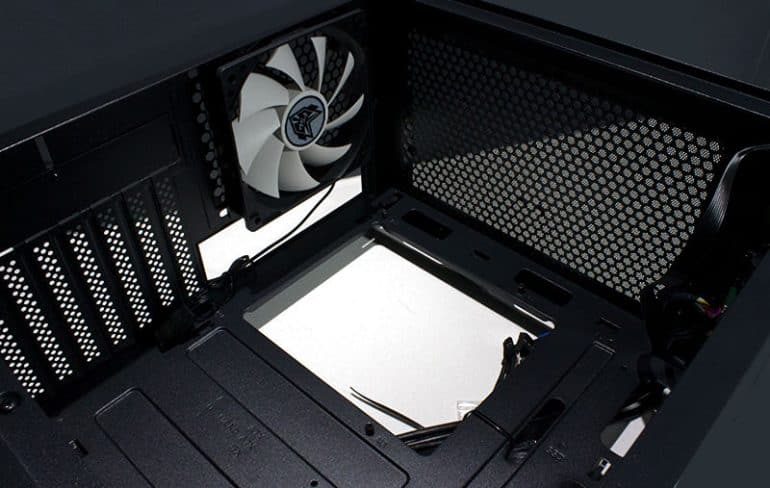 Conclusion
The FSP CMT260 case is quite a nifty ATX Mid-tower case. It's a really easy build when transferring your components from one case to another, or starting off a clean build. You don't have all the LED lighting or additional frills, but provides great internal space for your components, as well as a tempered glass panel for a view into the case. With my motherboard and GPU having their own LED lighting, it more than made up for it.
The FSP CMT260 case is distributed through Syntech and is available across the country in various outlets. This includes online at Takealot.com. It is available at a retail price of R599, which is a great price for any tempered glass gaming case. If you're not one for over-the-top LED lighting but still looking for something that looks good, and has a good layout and cable management, then it's an easy buy.
The Review
FSP CMT260
The FSP CMT260 ATX Mid Tower is an easy to build case. It has a minimalist design but still offers sufficient space for all your components, good ventilation and cable management. It is also very affordable.
PROS
Easy to build
Plenty of internal space
Great price
Easy cable management
CONS
No LED lighting
No controller box for additional fans, etc.
Review Breakdown
Ease of Build

0%

Ease of Use

0%

Design

0%

Layout and Cable Management

0%

Value for Money

0%