Blumhouse and Universal Pictures have released the first trailer for Christopher Landon's upcoming black horror comedy, Freaky.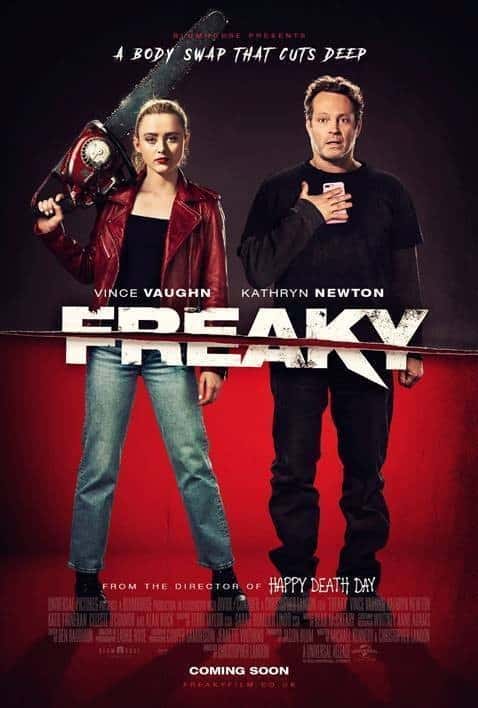 The story follows 17-year-old Millie Kessler (Kathryn Newton) who is just trying to survive the bloodthirsty halls of Blissfield High and the cruelty of the popular crowd when she becomes the newest target of The Butcher (Vince Vaughn) – her town's infamous serial killer. Things get a little freakier when The Butcher's mystical ancient dagger causes him and Millie to swap bodies.
The switch becomes permanent in 24 hours, leaving Mille with very little time to figure out how to get her body back. But that's not the only problem. Millie now looks like the psychopath who's the target of a city-wide manhunt, while the real Butcher looks like her. With the help of her friends, Millie races against the clock to reverse the curse while The Butcher discovers that being a teen girl is the perfect cover for a little Homecoming carnage.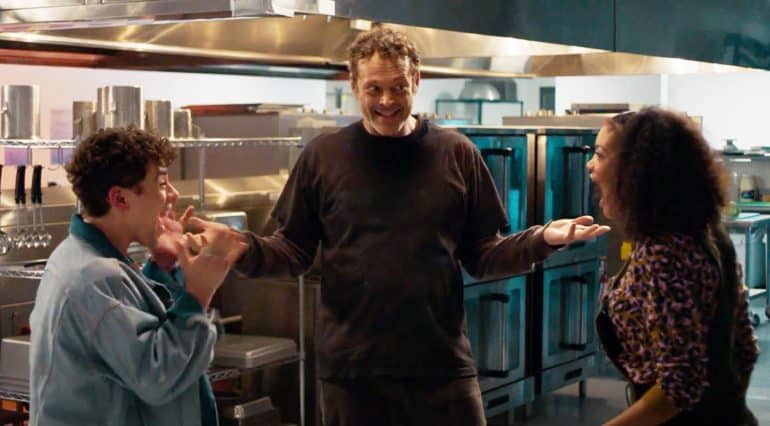 Kathryn Newton, of Blockers and Big Little Lies fame, stars as Millie alongside comedy veteran Vince Vaughn. They are joined by Celeste O'Connor as the super woke Nyla, Misha Osherovich as ultra-fabulous Joshua, and Uriah Shelton who plays Millie's love interest.
Freaky is directed by Christopher Landon who co-wrote the script with Michael Kennedy. Jason Blum is producing the film via Blumhouse Productions in association with Divide/Conquer. The executive producers on the project are Couper Samuelson and Jeanette Volturno.
Blumhouse's Freaky is currently scheduled for release on November 13th, 2020.